Nepali FM Saud returns after attending the Kings coronation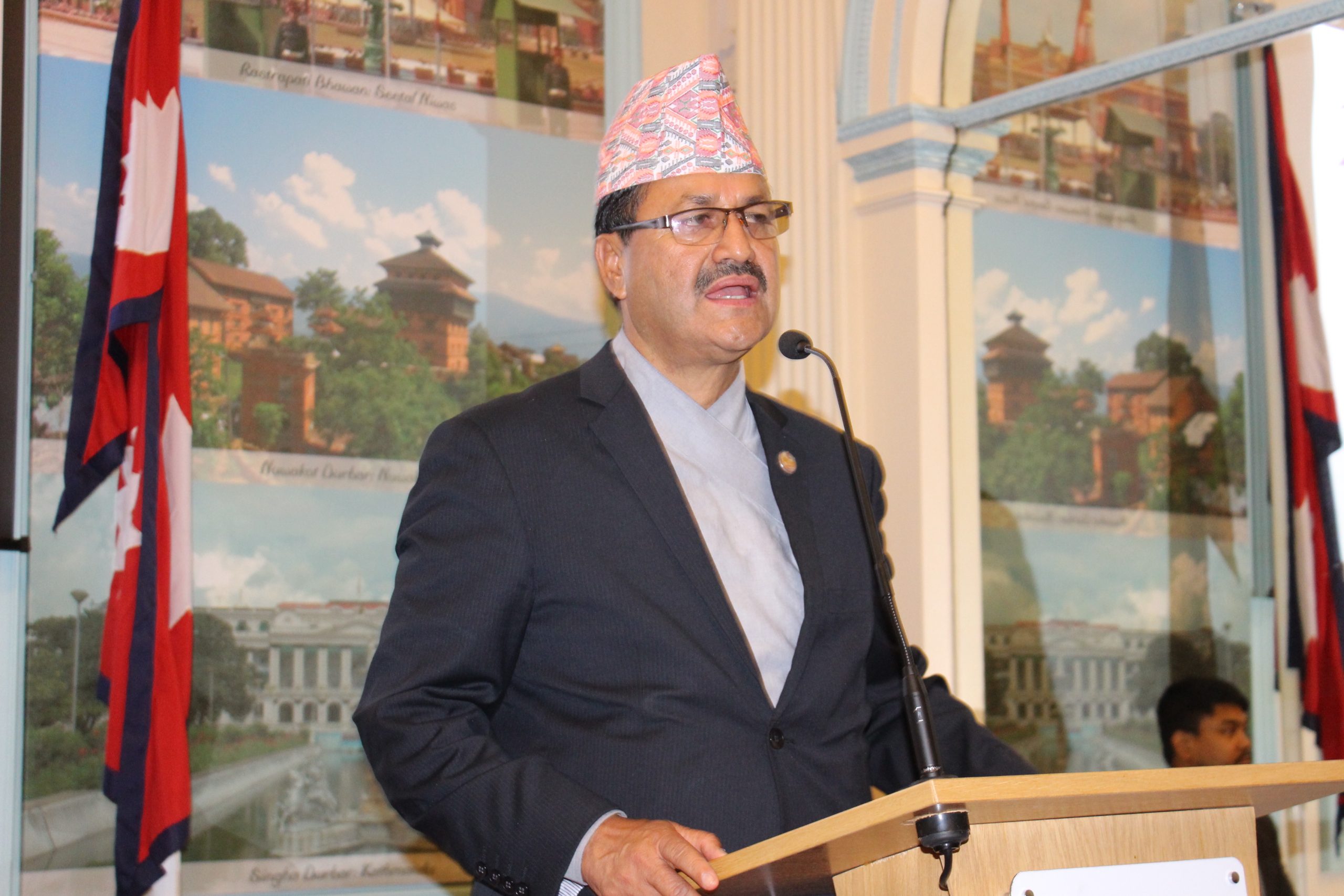 London — Foreign Minister of Nepal Narayan Prakash (NP) Saud attended the coronation ceremony of British King Charles III and Queen Camilla last Saturday, and had important meetings with British King, Prime Minister and other senior officials in various programs. At a reception organized by the Nepali Embassy in London on Monday evening, Foreign Minister Saud congratulated and wished the British King on behalf of the government and people of Nepal.
Minister Saud emphasized the centuries-old relationship between Britain and Nepal and praised Britain for supporting Nepal as a friendly international power. "It has been more than 200 years since the Treaty of Sugauli and one hundred years since the Treaty of Friendship. Apart from that, Nepal has many relations with the British government," he said. "I believe that this goodwill and respect will remain between the two countries in the days to come. The Nepali community in the UK will play a decisive and important role in this work."
He also urged Nepalese living in the UK to do business and invest in Nepal, as it has an investment-friendly environment. "The constitution has arrived, the conflict has ended and two universally accepted elections have been held. Non-resident Nepalis have the first right to receive returns from the investment-friendly environment. Come to Nepal for entrepreneurship, I want to welcome you on behalf of the Nepalese government," he said.
Minister Saud assured that the Government of Nepal is determined to ensure citizenship and the rights of non-resident Nepalis through the legal process. "Even though the ambassador is a representative of the state, the citizens are the real cultural ambassadors of the country," he said. "Nepalese living in the UK have a decisive and important contribution to the development, expansion and honor of the relationship between the two countries."