Pakistan needs fundamental change in approach to economic development: SAARC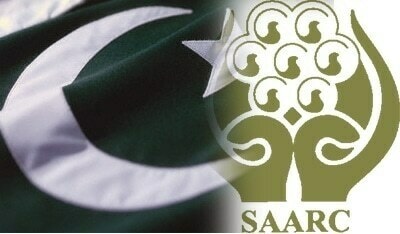 Islamabad — SAARC Chamber of Commerce and Industry President, Iftikhar Ali Malik, has called for a paradigm shift in Pakistan's approach to governance and economic development. Speaking to a delegation of traders in Lahore, Malik noted that Pakistan faces several challenges, including political instability, corruption, poverty, and terrorism, which have contributed to the dilapidated state of the country's economy.
To address these issues, Malik suggested that Pakistan needs to move away from its traditional mindset and adopt a more progressive and pragmatic approach. This could include strengthening democracy, promoting merit-based appointments, investing in education and healthcare, promoting economic growth and job creation, and improving relations with neighbouring countries such as China, India, Afghanistan, and Iran.
Malik also noted that globalisation is turning into regional blocks, as 18 countries, including China, Russia, Turkiya, Malaysia, and India, have jointly planned future trade in local currency by neglecting the US dollar monopoly. He emphasised the need for Pakistan to strengthen its relations with neighbouring countries and engage with regional organisations like SAARC and the Economic Cooperation Organization (ECO) to stabilise its economy sustainably and offset the hovering threat of default.
Malik expressed concern over Pakistan's economic condition and urged the country to revisit its priorities to steer it out of the current economic crunch. He highlighted the projected economic growth of Pakistan's border-sharing rival country, whose overall exports crossed an all-time high mark of $750 billion since gaining independence in 1947, and is now eyeing a $2 trillion goal in the near future.
Malik drew on his rich and diversified life experience and pointed out that two factors may be considered the prime contributors to overall national growth and stability. He cited the rival country's foreign policy as an example, which has been redesigned to have a parallel influence on both superpowers, America and China. In contrast, Pakistan faces many difficult and challenging economic, political, constitutional, and terror-related issues.
In conclusion, Malik emphasised that the scenario has changed altogether, with the emergence of new fronts to excel in the digital and space technology, artificial intelligence, economic aspects, and foreign policy domains. Pakistan must take these into account and embark on a paradigm shift to address the country's challenges and secure its economic future.