Imran Khan Released from Custody after Supreme Court Deems Arrest Illegal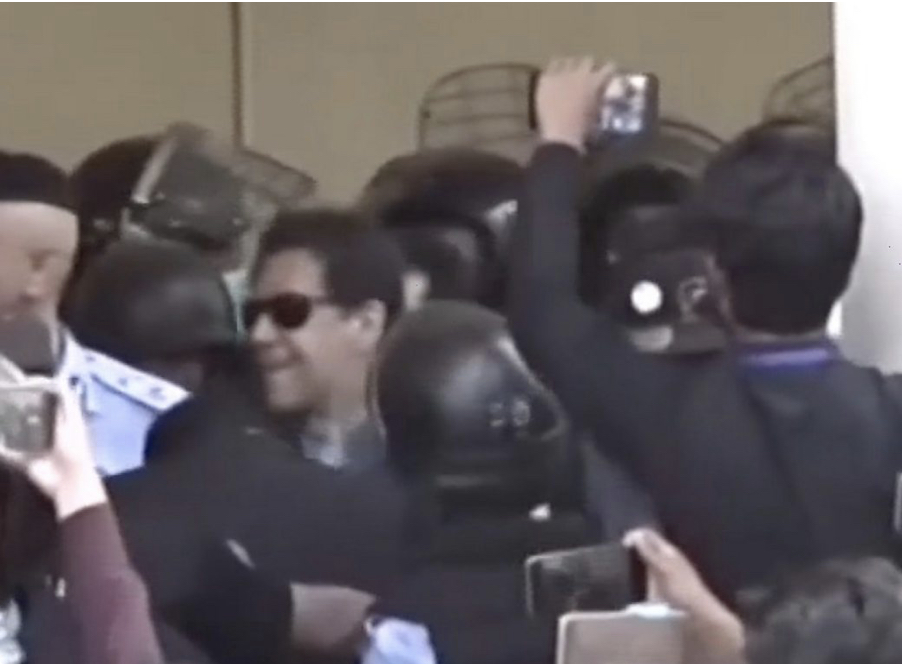 Corruption Charges Remain as Tensions Escalate with Military
In a dramatic turn of events, Pakistan's former Prime Minister, Imran Khan, has been granted protected bail and released from custody, a day after the Supreme Court declared his arrest on corruption charges as illegal. The decision by the judges ensures that Khan cannot be re-arrested on these charges until May 17.
However, despite his release, the corruption charges against Khan still stand. The 70-year-old, who was apprehended on Tuesday upon his arrival at a courthouse in Islamabad, pleaded not guilty to the charges when formally indicted by a judge for the first time among the numerous cases he faces. The allegations revolve around the unlawful sale of state gifts during his premiership, as brought forth by Pakistan's Election Commission.
Concerns loomed over Khan's immediate re-arrest upon his release. In an interview with the BBC, Khan expressed his fear of being detained again soon after regaining freedom. He remained at the court seeking preventive bail against other charges, including terrorism, sedition, and blasphemy, which he claims have been leveled against him.
A conviction in any of the pending cases would result in Khan's disqualification from standing for office, potentially for life. With elections scheduled for later this year, such an outcome could have significant implications for the former international cricket star and Pakistan's prime minister from 2018 to 2022.
During Friday's hearing, Chief Justice Umar Ata Bandial asserted that Khan's arrest was unlawful due to its occurrence on court premises. He ordered a backtrack of the entire arrest process. This ruling has further escalated tensions between Khan and Pakistan's powerful military, with whom he had a falling out after initially being supported by them during his election victory in 2018. Analysts suggest that the military's popularity has waned as Khan became one of their most vocal critics following his ousting and loss of parliamentary majority.
Khan's party, the Pakistan Tehreek-e-Insaf (PTI), maintains that the charges against him, which stem from gifts received from foreign leaders during his tenure as prime minister, are politically motivated. The PTI alleges that Khan's legal troubles are a result of his criticism of the military and the growing divide between the two entities.
As Imran Khan rejoins the political landscape as a free man, the corruption charges against him continue to cast a shadow on his future prospects. The unfolding saga not only impacts Khan's personal and political fate but also deepens the rift between the former allies, Khan and the military, in a country bracing itself for forthcoming elections.