Jagan Chapagain's Mandate as IFRC Secretary General Renewed for Second Term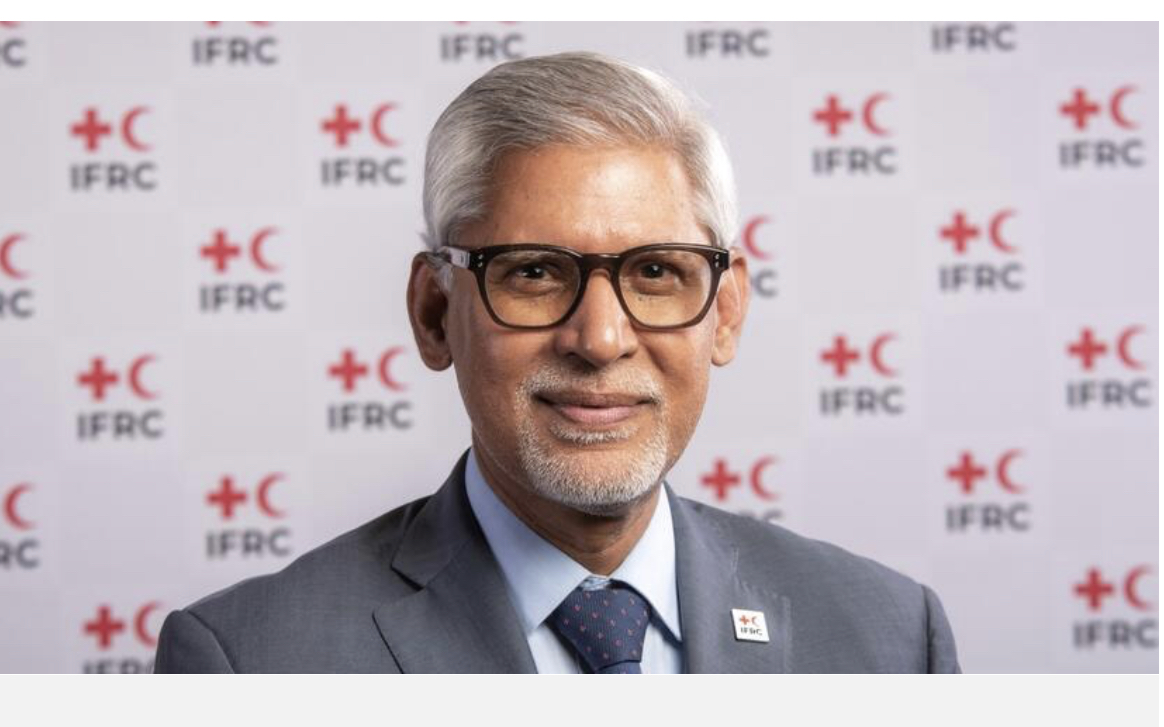 Geneva, 10 May 2023 – The International Federation of Red Cross and Red Crescent Societies (IFRC) has announced the renewal of Jagan Chapagain's mandate as Secretary General for a second four-year term. The decision was made by the IFRC Governing Board in Geneva.
Francesco Rocca, President of the IFRC, expressed his pride in Jagan Chapagain's accomplishments over the past years and expressed enthusiasm for future collaboration. Rocca highlighted that Jagan assumed leadership just as the COVID-19 pandemic was declared a global health emergency, yet he demonstrated visionary and capable leadership, achieving remarkable progress in a short period. Under Jagan's guidance, the organization has maintained its financial stability and continued to fulfill its crucial humanitarian mandate.
Accepting the renewed mandate, Jagan Chapagain expressed both honor and humility at the trust placed in him by the IFRC's Governing Board and President Francesco Rocca. He acknowledged the immense responsibility that comes with the role and recognized the challenges that lie ahead. However, Jagan emphasized that the organization would approach these challenges with agility, integrity, and a commitment to finding solutions and fostering trust among the communities they serve.
Born in Nepal, Jagan Chapagain brings extensive experience and comprehensive knowledge of the International Red Cross and Red Crescent Movement to his position. With a background in engineering, he began his humanitarian journey as a youth volunteer with the Nepal Red Cross, where he advocated on behalf of communities. Over the years, Jagan has provided leadership in major crises worldwide, advocating for actions that enhance community resilience and reduce long-term needs. He has been a champion of the localization agenda, empowering local actors to lead their own development. Additionally, Jagan has excelled in building partnerships for diverse initiatives and leading workforces dedicated to meaningful humanitarian efforts.
Prior to his initial appointment as Secretary General in December 2019, Jagan served as the Under Secretary General for Programmes and Operations, overseeing IFRC's relief and development efforts globally. He also held the positions of Chief of Staff and Regional Director of the Asia Pacific region for the IFRC.
The IFRC, comprising 192 National Red Cross and Red Crescent Societies, is recognized as the world's largest humanitarian network. Together, they work to save lives, enhance resilience, and promote dignity across the globe. With Jagan Chapagain's renewed mandate as Secretary General, the IFRC is poised to continue its vital humanitarian work under his experienced leadership.