Nepal Seeks European Union's Assistance for Smooth Graduation from LDC Status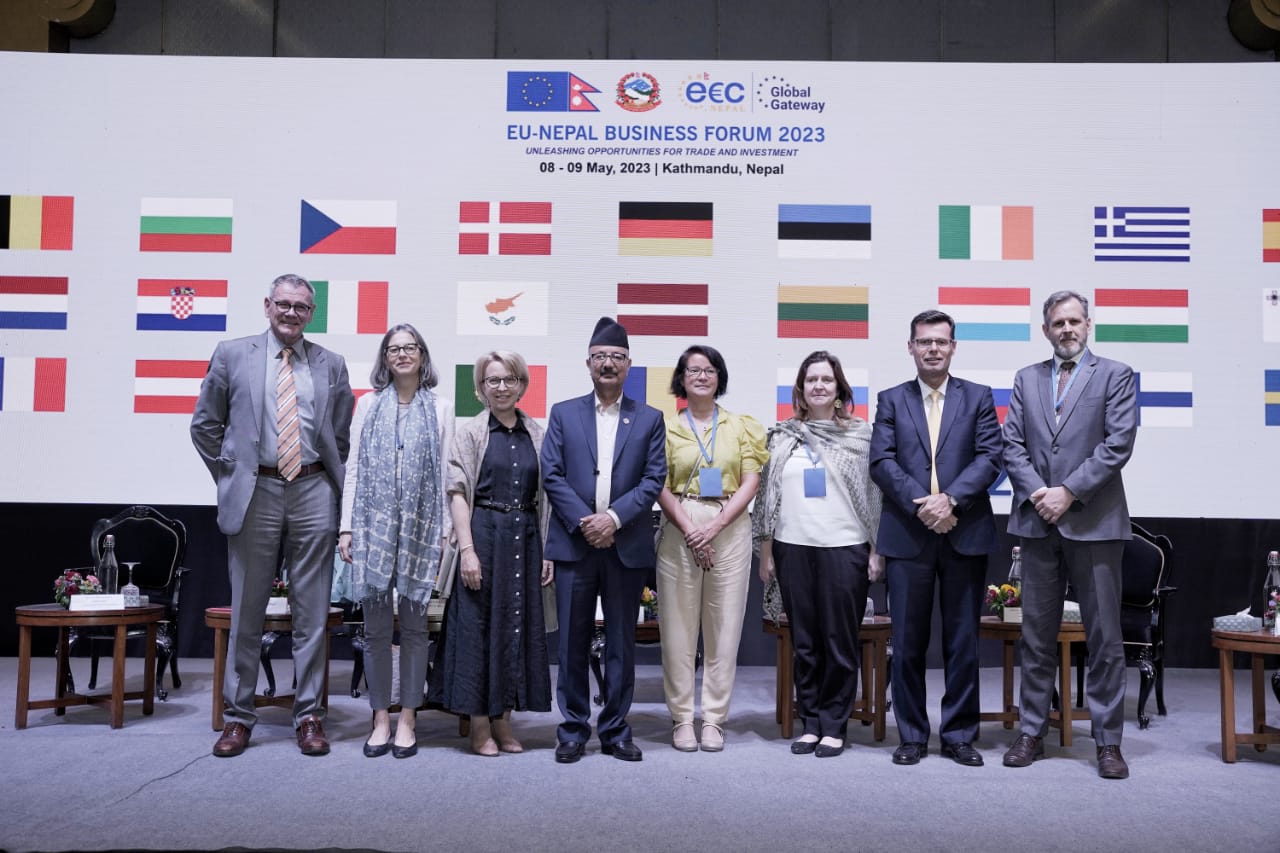 Kathmandu, May 10 – Nepal has reached out to the European Union (EU) for support in ensuring a seamless transition from its least developed country (LDC) status. Minister Ramesh Rijal, responsible for Industry, Commerce, and Supplies, made the request during his address at the closing session of the inaugural EU-Nepal Business Forum held in Kathmandu on Tuesday.
In his speech, Minister Rijal expressed the country's eagerness to receive assistance from Europe in achieving a smooth and irreversible graduation from the LDC status. He highlighted Nepal's continuous efforts to reform trade and investment policies, emphasizing the government's openness to suggestions from stakeholders.
The United Nations has already recommended Nepal's graduation from the LDC status to that of a developing nation, slated to occur after 2026. Minister Rijal further assured attendees of the government's commitment to addressing short-term challenges encountered during this transition period.
The EU Delegation in Nepal released a statement confirming Minister Rijal's commitment to mitigating these challenges and reiterated the importance of European support in Nepal's journey towards graduation. The closing session of the EU-Nepal Business Forum, focused on economic diplomacy, was graced by the presence of EU member state ambassadors and trade representatives. Notably, both in-country and New Delhi-based representatives attended the session, underscoring the significance of the occasion.
EU Ambassador to Nepal, Nona Deprez, hailed the forum as a unique opportunity to showcase European unity and solidarity in supporting Nepal. The EU's participation signifies their dedication to assisting Nepal in achieving a successful transition and consolidating its position as a developing nation.
As Nepal embarks on its path to graduation, the collaboration between Nepal and the European Union is expected to play a vital role in addressing economic challenges and promoting sustainable growth. With the support of the international community, Nepal is poised to make significant strides towards achieving its developmental goals and improving the well-being of its citizens.