Bangladesh Faces High Ratio of Non-Performing Loans, According to World Bank Report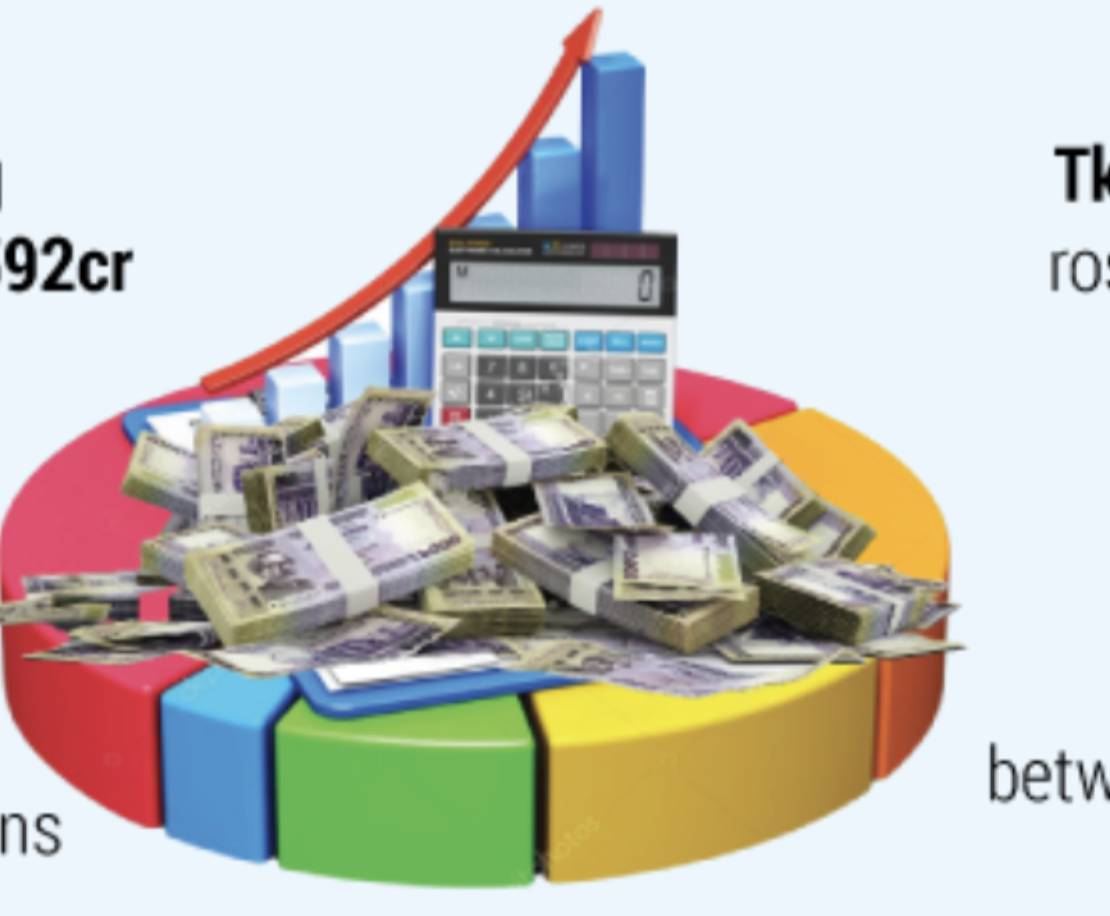 Dhaka — According to a recent report released by the World Bank, Bangladesh has the second-highest ratio of non-performing loans (NPLs) among South Asian countries, with only Sri Lanka surpassing it. The report, titled "Expanding Opportunities: Toward Inclusive Growth," also revealed that the country's non-bank financial institutions (NBFIs) have the highest NPL ratio in the region.
While most South Asian countries have managed to keep their NPL ratios below the 2021 levels and the threshold of 10% that indicates systemic stress, Bangladesh and Sri Lanka have experienced a significant increase in NPLs. In September 2022, Bangladesh's NPL ratio stood at 9.4%, while Sri Lanka recorded 10.9%.
Data from the Bangladesh Bank shows that as of December 2022, default loans in the country's banks increased by 16.8% year-on-year, amounting to Tk120,656 crore. The ratio of default loans to outstanding loans rose to 8.16%, up from 7.93% in the previous year.
The World Bank attributed the rise in Bangladesh's NPL ratio to higher import costs, poor payment discipline among borrowers, and weak regulatory enforcement. The bank also mentioned that the relaxed loan rescheduling and asset classification policies implemented in mid-2022 have delayed the full recognition of distressed assets.
The NPL ratio among NBFIs in Bangladesh is even higher than in the banking sector, reaching over 23% in June 2022. Sri Lanka follows closely with a ratio of 17% in September 2022.
Among other South Asian countries, Bhutan has the third-highest NPL ratio, followed by Pakistan, the Maldives, and India. Nepal has the lowest NPL ratio in the region.
In Pakistan, the microfinance sector has been severely impacted by inflationary shocks and losses caused by floods, particularly affecting an estimated 1.8 million borrowers from flood-affected areas in 2022. As a result, the NPL ratio in Pakistan's microfinance sector rose in the third quarter of 2022 compared to the previous year.
The report also shed light on private sector credit and deposit growth. Private credit growth has accelerated in Bangladesh, Bhutan, and India, with the services sector in India experiencing the highest growth. In Bangladesh, private credit growth remained strong in the fourth quarter of 2022, as borrowers took advantage of lending rate caps and concessionary financing offered by the central bank.
However, deposit growth has declined in most countries, including Bangladesh and Bhutan. The report attributes this decline to high inflation, which reduces savings and real deposit rates. Additionally, a slowdown in remittance growth, an important source of deposits for Bangladesh, has contributed to the sluggish deposit growth in the country.
The findings of the World Bank report highlight the challenges faced by Bangladesh in managing non-performing loans and promoting financial stability. Efforts to address the underlying causes and strengthen regulatory enforcement will be crucial to mitigating the impact of NPLs on the country's financial sector and overall economy.