Over 1000 youths, students participate in anti-corruption rally in Nepal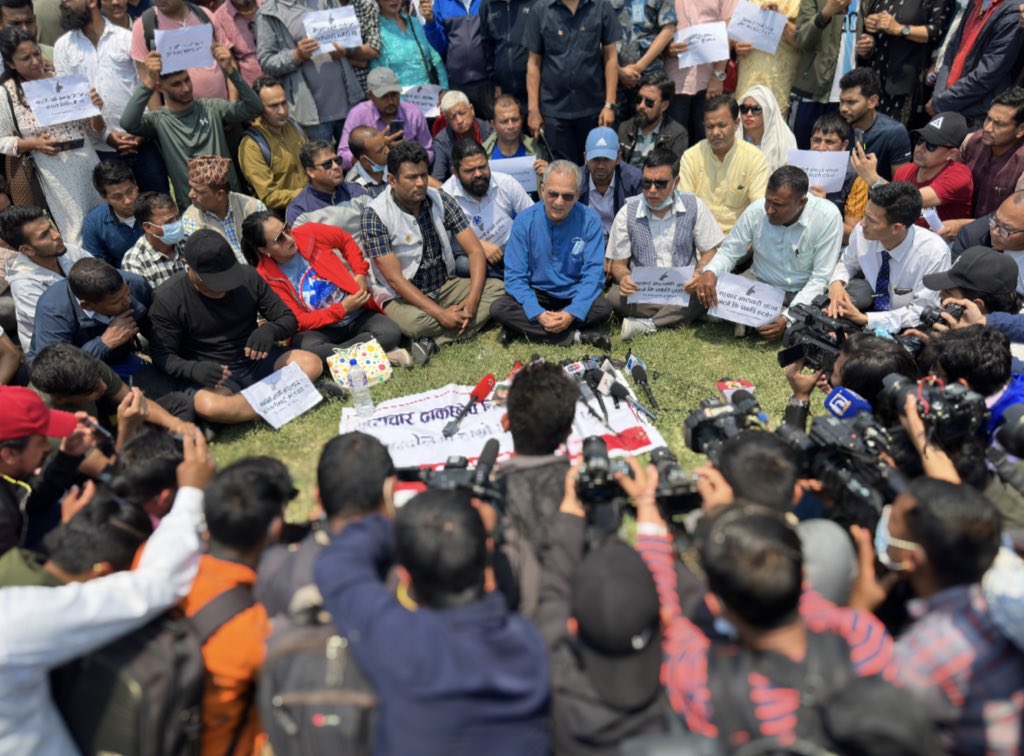 Over a thousand youths and students participated in a anti-corruption rally here on Monday, demanding action against those involved in the fake Bhutanese Refugee scam.
The rally was held as former deputy prime minister Top Bahadur Rayamajhi and former home minister Bal Krishna Khand among several others were arrested last week in connection the scam, under which Nepali nationals were sent to the United States by forging fake documents of them being Bhutanese refugees.
On Monday, the student organisations and youth bodies belonging to the ruling Nepali Congress, CPN Maoist Centre, CPN-Unified Socialist and CPN-Maoist Centre took out rallies at Bhrikutimandap area in Kathmandu.
Holding placards with slogans "We know nothing but action against corrupt", "Investigate property of those in public post", "Zero tolerance to corruption", "Control price rise", "Our future is corruption free Nepal", the participants demanded fair probe in the Bhutanese Refugee scam.
"A group of around 1,500 youths chanted anti-corruption slogans and took rallies around Bhrikutimandap area in Kathmandu against the fake Bhutanese Refugee scam," a participant said.
So far, governments of USA, Canada and some European countries have received more than 100,000 Bhutanese refugees sheltering in Nepal under UNHCR facilitated resettlement programme over the past one decade.
There are around 5,000 Bhutanese refugees residing in different camps across Nepal are still awaiting for third country resettlement.(PTI)