India to withdraw 2,000 rupee notes from circulation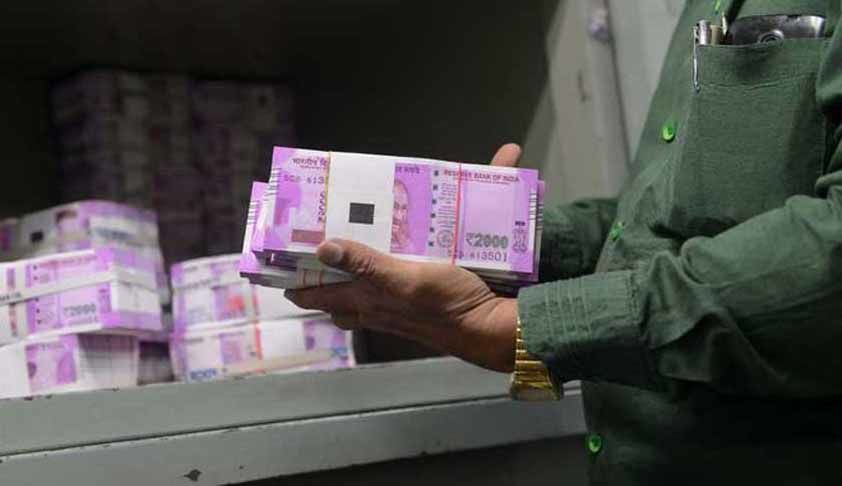 NEW DELHI — India's central bank on Friday announced it will withdraw rupees 2,000 currency notes from circulation.
The Reserve Bank of India (RBI), however, added that the 2,000 rupee notes will continue to be legal tender until Sept. 30.
The RBI has advised banks to stop issuing rupees 2,000 denomination banknotes with immediate effect.
The RBI first printed the rupees 2,000 note in November 2016 after Indian Prime Minister Narendra Modi in a surprise televised address to the nation announced the withdrawal of currency notes of rupees 500 and 1,000 from the country's financial system.
The controversial move on Nov. 8, 2016, known as demonetization, took 86 percent of the currency out of circulation overnight from India. The announcement triggered panic among the public, who queued outside banks and ATMs to exchange the banned currency notes and withdraw cash.
The move turned out to be a nightmare for the poor and middle class.
The government had defended scrapping high-value currency notes, saying the measure was meant to root out illegally hoarded cash and to crack down on corruption and terror financing.
The government later introduced new rupees 500 and 2,000 denomination notes.
Critics said the widely known move of demonetization badly hurt India's cash-dependent economy. Small businesses and manufacturers suffered losses because of the move, thus bringing on an economic slump and financial chaos for tens of millions of ordinary cash-dependent Indians for months together.
Nine months after demonetization, RBI data revealed that 99 percent of demonetized currency was back with the banks.
In January this year, the country's top court upheld the legality of the decision. (Xinhua)