Nepal Announces Preliminary Squad for ICC Cricket World Cup Qualifiers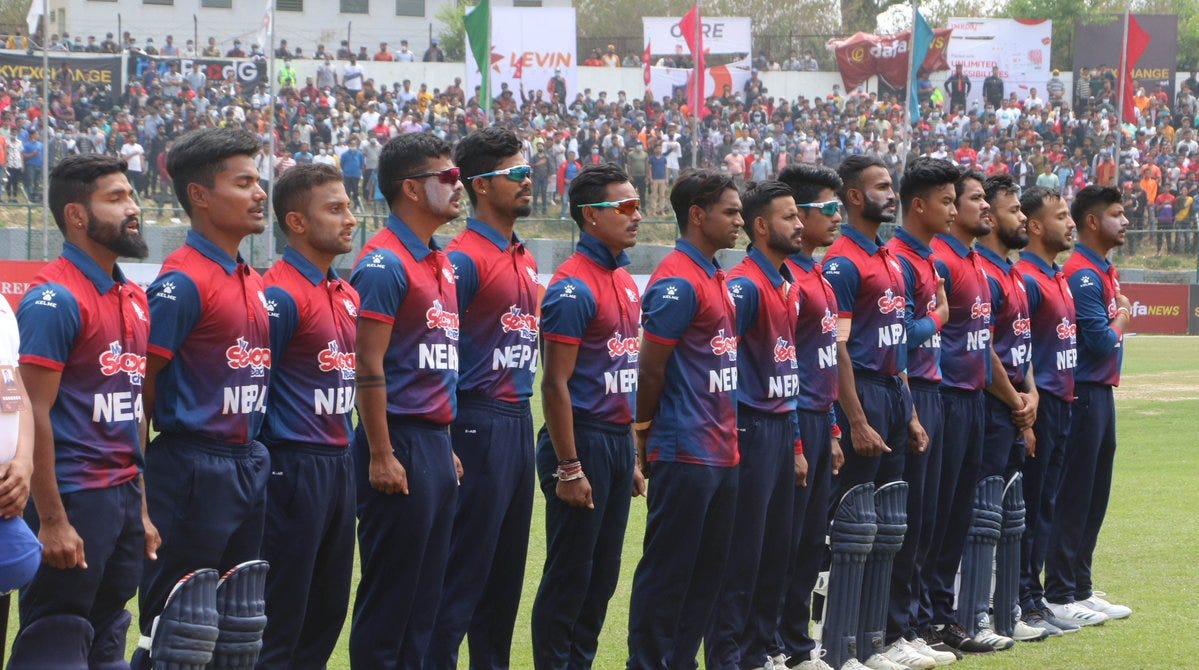 KATHMANDU: Nepal's national cricket team is gearing up for the upcoming ICC Cricket World Cup Qualifiers in Zimbabwe as Coach Monty Desai announced the preliminary squad consisting of 22 players.
The preliminary squad includes talented players such as Kushal Bhurtel, Aasif Sheikh, Gyanendra Mall, and captain Rohit Poudel. Other notable names in the squad are Kushal Malla, Aarif Sheikh, Dipendra Singh Airee, and Sandeep Lamichhane, among others. The team will undergo intense training starting tomorrow, with the aim of honing their skills and boosting morale.
After the week-long training, the final 15-member squad for the World Cup Qualifiers will be announced. The national team is set to travel to South Africa next week for further preparations before the tournament. The Cricket Association of Nepal (CAN) is making arrangements to send the team to South Africa on May 31.
Prior to their departure for South Africa, the Nepali team will undergo a week of training at home. Following this, the final squad will be announced. The team will then spend ten days in South Africa for rigorous preparation before heading to Zimbabwe a week before the tournament commences.
The World Cup Qualifiers will feature ten teams, including four test-playing nations. Former champions Sri Lanka, two-time champions West Indies, Ireland, and host nation Zimbabwe will participate in the tournament. Alongside Nepal, Oman and Scotland have secured their places in the qualifiers from League-2.
The Nepali cricket team is looking forward to showcasing their skills and putting up a strong performance in the qualifiers as they aim to secure a spot in the ICC Cricket World Cup.