Former Nepali Ministers and Officials Charged with Corruption in Fake Refugee Scandal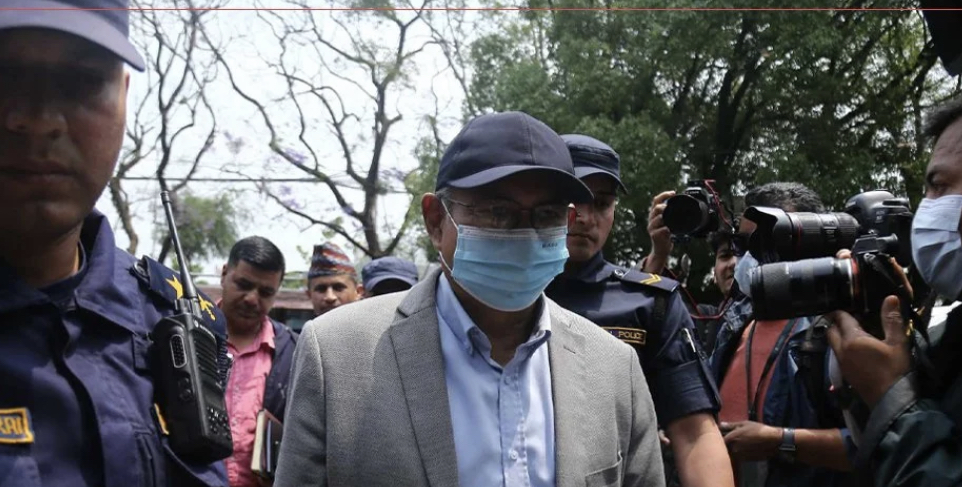 Kathmandu, Nepal – Nepali prosecutors have filed corruption charges against 30 individuals, including two former cabinet ministers, in connection with a case involving the falsification of documents for Nepali nationals to enter the United States posing as Bhutanese refugees. The former Home Minister Bal Krishna Khand, former Energy Minister Tope Bahadur Rayamajhi, and former Home Secretary Tek Narayan Pandey, along with 13 others, have been detained and charged, while the police are currently searching for the remaining 14 who were charged in absentia.
Lakshman Upadhyay Ghimire, a spokesperson for the district attorney's office, announced that the accused face charges of "cheating, organized crime, document forgery, and state offenses." The case was registered at the Kathmandu District Court following an investigation by the police into allegations that the individuals involved had collected significant sums of money from hundreds of Nepali nationals, promising to facilitate their entry into the United States as Bhutanese refugees.
Ghimire told Reuters news agency, "If found guilty, they could face imprisonment of over 15 years." The Kathmandu Post reported that the accused are believed to have swindled approximately 875 Nepali nationals out of millions of rupees. Additionally, it was revealed that Tope Bahadur Rayamajhi has been suspended from his position as a secretary of the Communist Party of Nepal (Unified Marxist-Leninist) party.
The case has shed light on the plight of Bhutanese nationals of Nepali origin, with over 120,000 individuals expelled from or fleeing Bhutan to Nepal since the early 1990s. Out of this population, nearly 113,000 have been resettled in various countries, including the United States, Canada, and Australia, through a third-country resettlement program. Despite these efforts, several thousand individuals remain in camps in eastern Nepal, expressing a desire to return to Bhutan.
At this stage, it remains unclear whether any Nepali nationals have successfully entered the United States under false pretenses as fake Bhutanese refugees. However, the charges against the 30 individuals involved highlight the need for greater scrutiny and measures to combat corruption and fraudulent practices within the immigration system.
The case has stirred public outrage in Nepal, and authorities are expected to conduct a thorough investigation to ensure justice is served and to prevent such incidents from recurring in the future.