India launches next-gen navigational satellite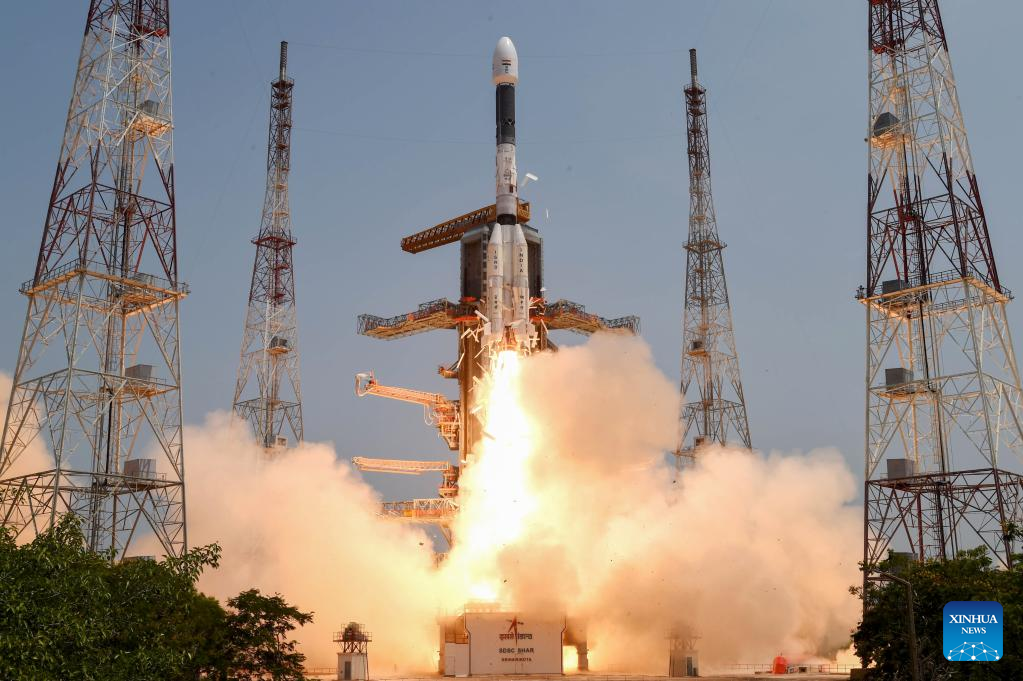 London — The Indian Space Research Organization (ISRO) achieved another milestone on Monday as it successfully launched the country's second-generation navigation satellite, NVS-01. Weighing approximately 2,232 kg, the navigational satellite was launched from the Satish Dhawan Space Center in Sriharikota, Andhra Pradesh state.
NVS-01 is a significant advancement in India's satellite technology, as it marks the country's first second-generation satellite designed specifically for the Navigation with Indian Constellation services. This system aims to provide precise positioning and timing services for a variety of applications, including transportation, disaster management, and location-based services.
One noteworthy feature of NVS-01 is the inclusion of an indigenous atomic clock, a first for Indian satellites. The atomic clock is a highly accurate timekeeping device that utilizes the vibrations of atoms to measure time. Its integration into NVS-01 signifies India's progress in developing advanced space technologies and reducing its reliance on foreign imports.
The successful launch of NVS-01 represents a significant achievement for ISRO and India's space program. The organization has been consistently striving to enhance its satellite capabilities and contribute to the nation's technological advancements. With NVS-01, India strengthens its position in the global navigation satellite system domain and demonstrates its commitment to self-reliance in space technology.
The launch was conducted using an expendable Geosynchronous Satellite Launch Vehicle (GSLV) rocket, showcasing India's capability to deploy satellites into space independently. ISRO's Satish Dhawan Space Center, located in Sriharikota, has been instrumental in facilitating numerous successful launches, solidifying its reputation as a key spaceport in the country.
As NVS-01 begins its operational phase, it is expected to play a vital role in providing reliable navigation services to various sectors in India. The satellite's advanced features and capabilities will contribute to the country's development in fields such as transportation infrastructure, disaster response, and geospatial mapping.
ISRO's accomplishment in launching NVS-01 not only reinforces India's presence in space technology but also signifies its determination to continue advancing in the field. The successful deployment of the second-generation navigation satellite sets the stage for future endeavors and showcases India's commitment to exploring the possibilities of space for the betterment of society.