New York Street Named after Tenzing Norgay Sherpa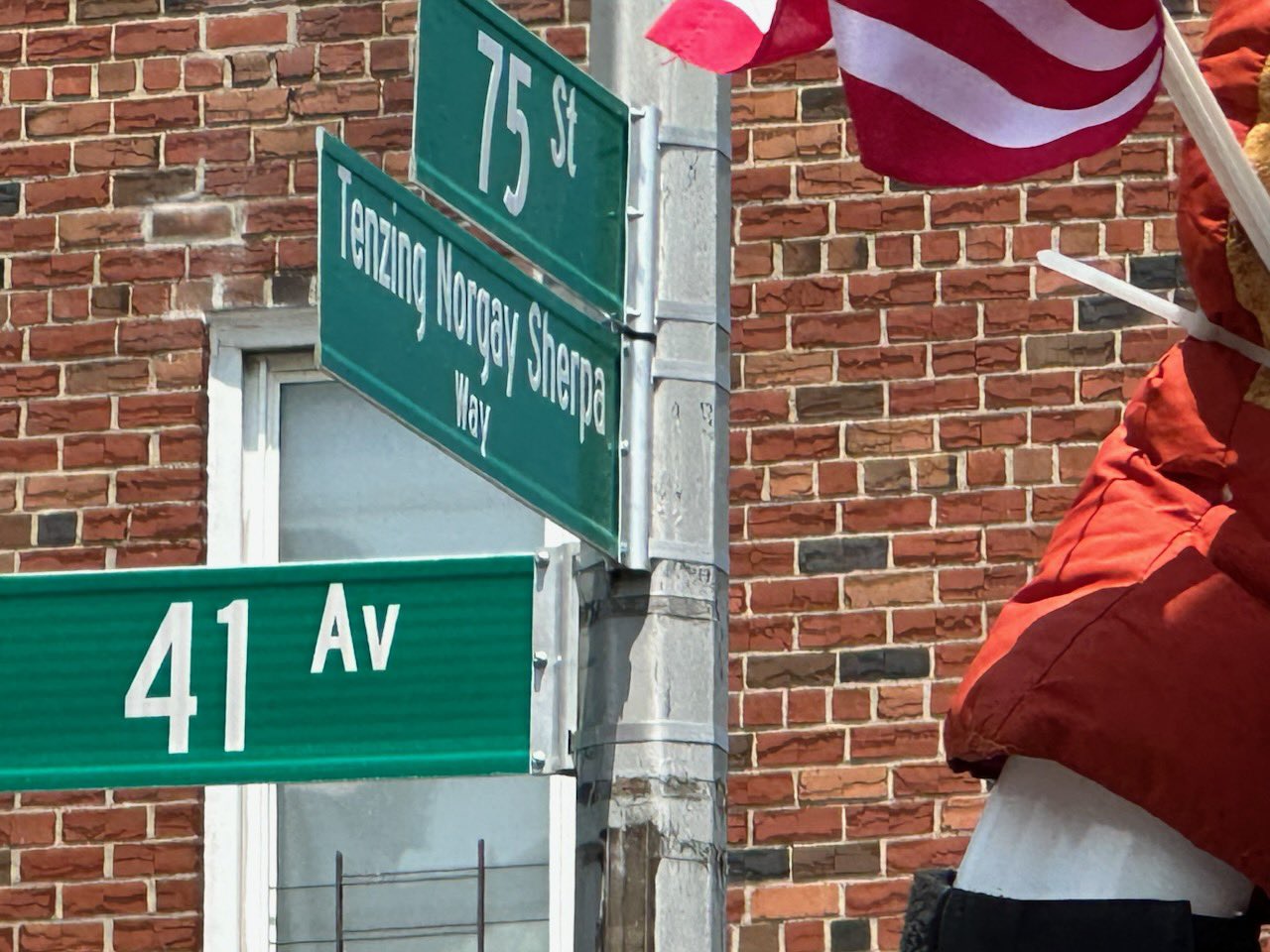 New York City, USA – In a tribute to the legendary mountaineer, Tenzing Norgay Sherpa, the City Council of District 25 in Queens, New York has officially named a street after him. The 75 Street, located at Broad Way and Woodside in Queens Borough, has been renamed in honor of Tenzing Norgay, the first person to set foot on Mount Everest, also known as Sagarmatha.
The decision to rename the street came in response to a proposal put forth by the United Sherpa Kidung and the USA Nepal Climbers Association, which was endorsed by the City Council last April. The campaign to honor Tenzing Norgay had been ongoing for the past six years, and its success is seen as a significant achievement for the Sherpa community.
Pasang Nima Sherpa, the President of the Climbers Association, expressed his pride in the street being named after Tenzing Sherpa, stating, "This recognition on Everest Day is a matter of great pride for all of us." The dedication ceremony took place on Everest Day, a day that holds immense significance in the mountaineering community.
The efforts to honor Tenzing Norgay did not stop at the street renaming. Previously, Jennifer Rajkumar, the first South Asian Congresswoman, had successfully introduced a resolution to recognize May 29 as Mount Everest Day. This resolution further adds to the recognition of Tenzing Norgay's historic achievement and its impact on the global climbing community.
The dedication ceremony was attended by Norbu Tenzing Norge, the son of Tenzing Norgay Sherpa, and Dame Tenzing Norge, along with representatives from the Nepali Embassy, leaders of the Nepali community, and other dignitaries. The event served as a momentous occasion to honor the enduring legacy of Tenzing Norgay, whose remarkable feat continues to inspire generations of climbers worldwide.
The newly named street stands as a lasting tribute to Tenzing Norgay Sherpa, reminding New Yorkers and visitors alike of the indomitable spirit and remarkable accomplishments of this legendary mountaineer.