Nepal PM Pushpa Kamal Dahal is in New Delhi for his four days tour to India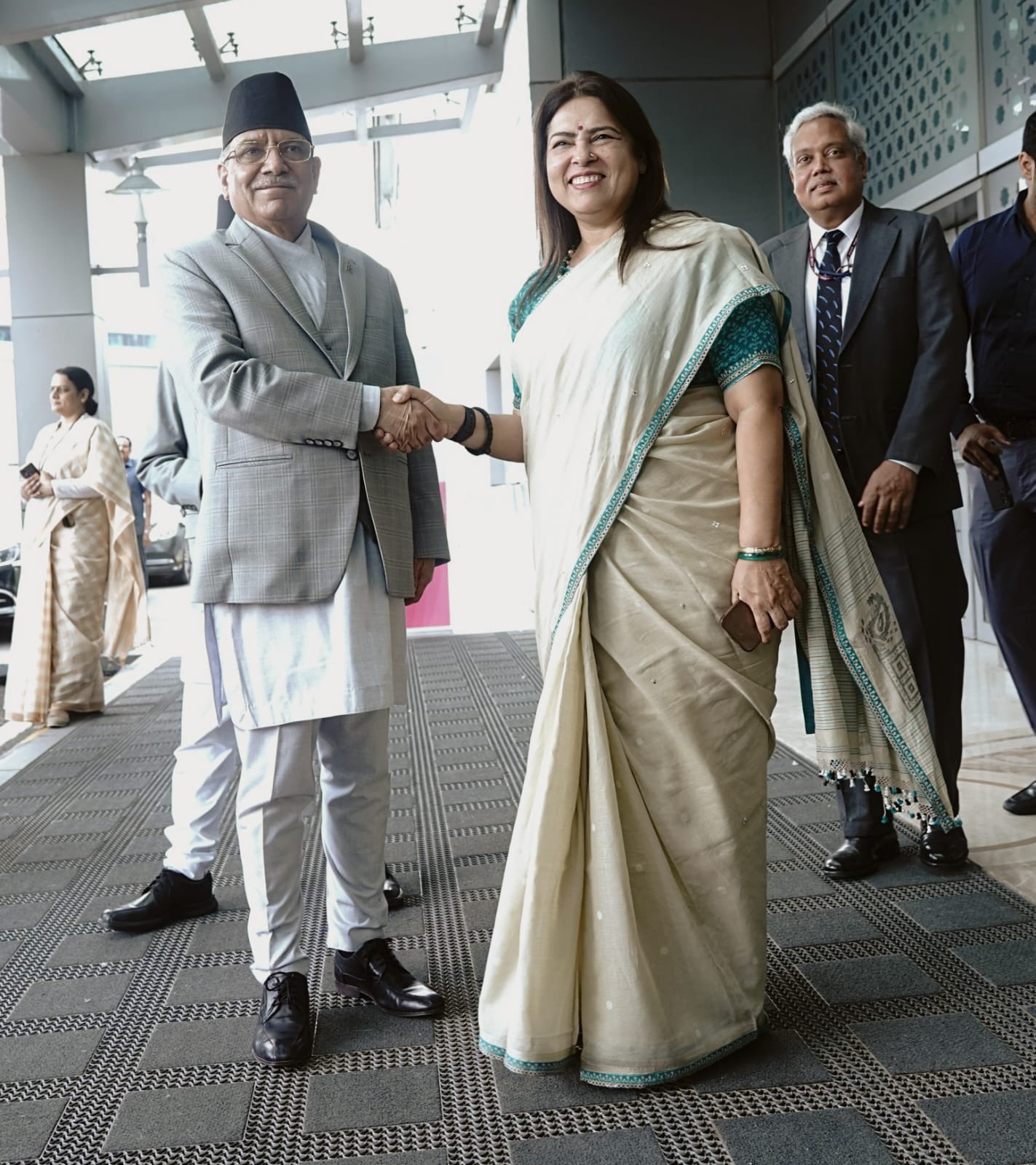 New Delhi — Nepal's Prime Minister Pushpa Kamal Dahal 'Prachanda' is in India for four days starting Wednesday (31 May) afternoon, marking his first bilateral visit overseas since taking office. A high-level delegation comprising ministers, secretaries and senior government officials will accompany him on the trip.
The Nepalese PM's visit includes meetings with the President, Vice-President, and extensive discussions with Prime Minister Narendra Modi to cover different aspects of the India-Nepal bilateral partnership.
PM Prachanda will hold meetings with President Droupadi Murmu and Vice President Jagdeep Dhankhar. Apart from official business, the leader will also pay a visit to the holy towns of Ujjain and Indore in Madhya Pradesh.
Confirming the arrival of Nepal Prime Minister 'Prachanda' in the national capital, the Ambassador of Nepal to India, Shankar P Sharma wrote on Twitter on Monday and said, "Rt. Hon'ble Prime Minister Shri Pushpa Kamal Dahal has arrived in New Delhi on a four-day official visit at the invitation of Prime Minister Shri Narendra Modi. PM Dahal was warmly received at the airport by MoS Smt. @M_Lekhi."
India's foreign ministry said in a statement earlier, "The visit continues the tradition of regular high-level exchanges between India and Nepal in furtherance of our 'Neighbourhood First' policy. The bilateral relations between the two countries have significantly strengthened in the last few years in all areas of cooperation."