India Train Crash: Over 288 Dead and Hundreds Injured in Balasore District, Odisha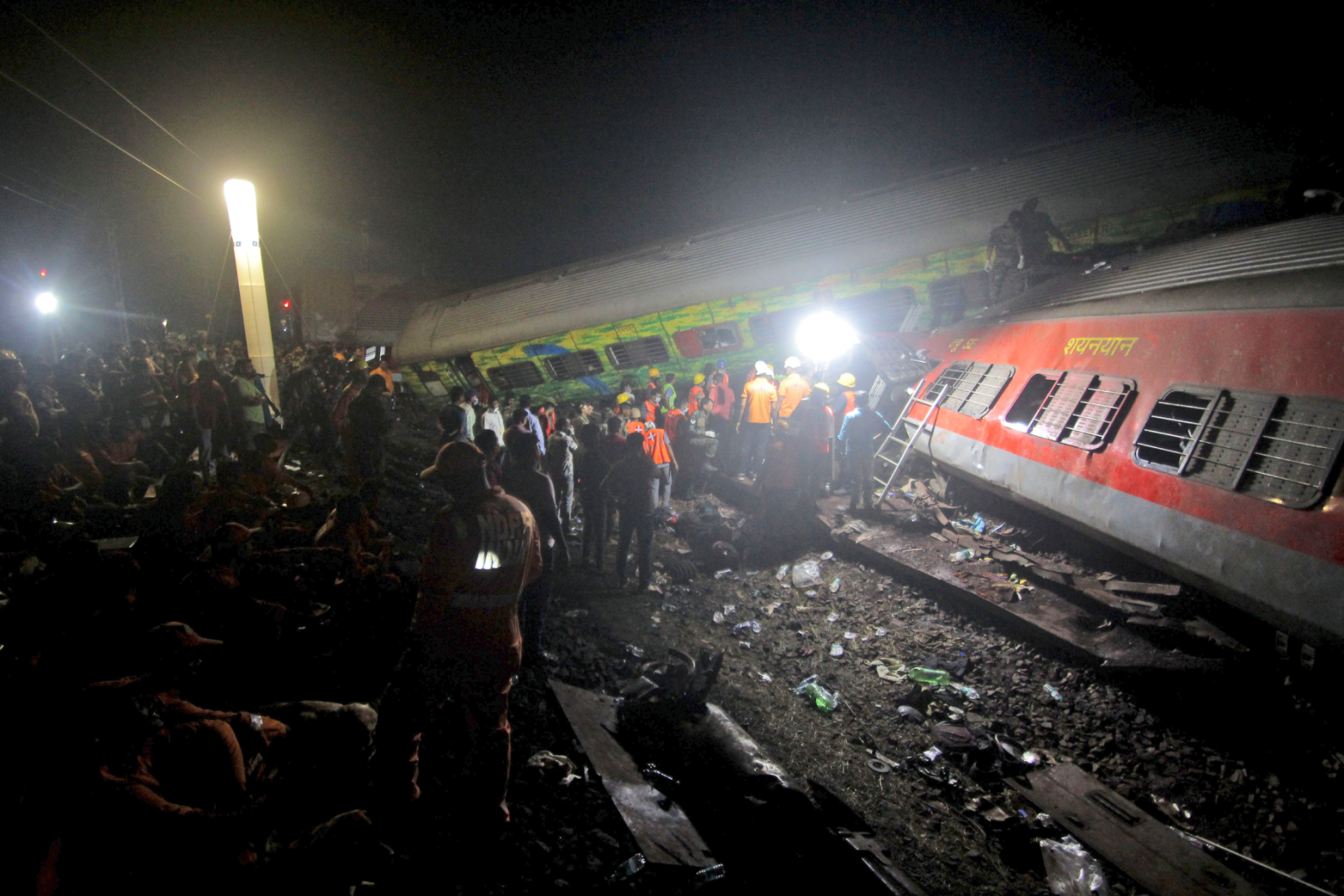 Balasore, Odisha: A devastating train crash in India's eastern state of Odisha has claimed the lives of at least 288 people, making it the country's deadliest rail accident in over two decades. The tragedy unfolded on Friday at approximately 7 pm local time, about 130 miles southwest of Kolkata, in Odisha's Balasore district.
The collision involved two passenger trains, causing widespread destruction and leaving hundreds injured. Between 10 and 12 carriages of one train derailed, with debris falling onto an adjacent track. Tragically, another train traveling in the opposite direction struck the debris, resulting in the derailment of up to three carriages from the second train.
Rail spokesperson Amitabh Sharma provided this information, highlighting the severity of the incident. The injured toll soared to over 850 individuals, with many in critical condition, as reported by Sudhanshu Sarangi, the chief of the local fire services. Authorities have yet to confirm reports of a third train involved, which was purportedly carrying freight.
Rescue operations were immediately initiated, with all hospitals in Balasore being put on high alert. Dedicated teams worked tirelessly throughout the night, striving to free the trapped passengers from the wreckage. On Saturday morning, Balasore authorities reported that numerous individuals remained trapped inside the carriages.
In response to the disaster, Odisha Chief Secretary Pradeep Jena announced via Twitter that more than 200 ambulances had been dispatched to the scene. Disturbing footage depicted police carefully removing bodies, covered in white cloths, from the tracks. Recognizing the gravity of the situation, the Indian Army has been deployed to assist in the rescue efforts.
Expressing his distress over the tragic incident, Indian Prime Minister Narendra Modi assured the nation that all possible assistance would be provided to the affected individuals and their families.
As the rescue operation continues, the exact cause of the collision remains under investigation. The devastating train crash has left the entire nation in mourning, as the loss of life and magnitude of injuries continue to rise. The focus remains on providing immediate medical attention to the injured and ensuring the safe extraction of those still trapped in the wreckage.
The government and railway authorities are expected to conduct a thorough inquiry into the incident to determine the factors leading to this tragic accident.