Bangladesh, Nepal, and Pakistan Express Displeasure over 'Undivided India' Mural in Recently Inaugurated Building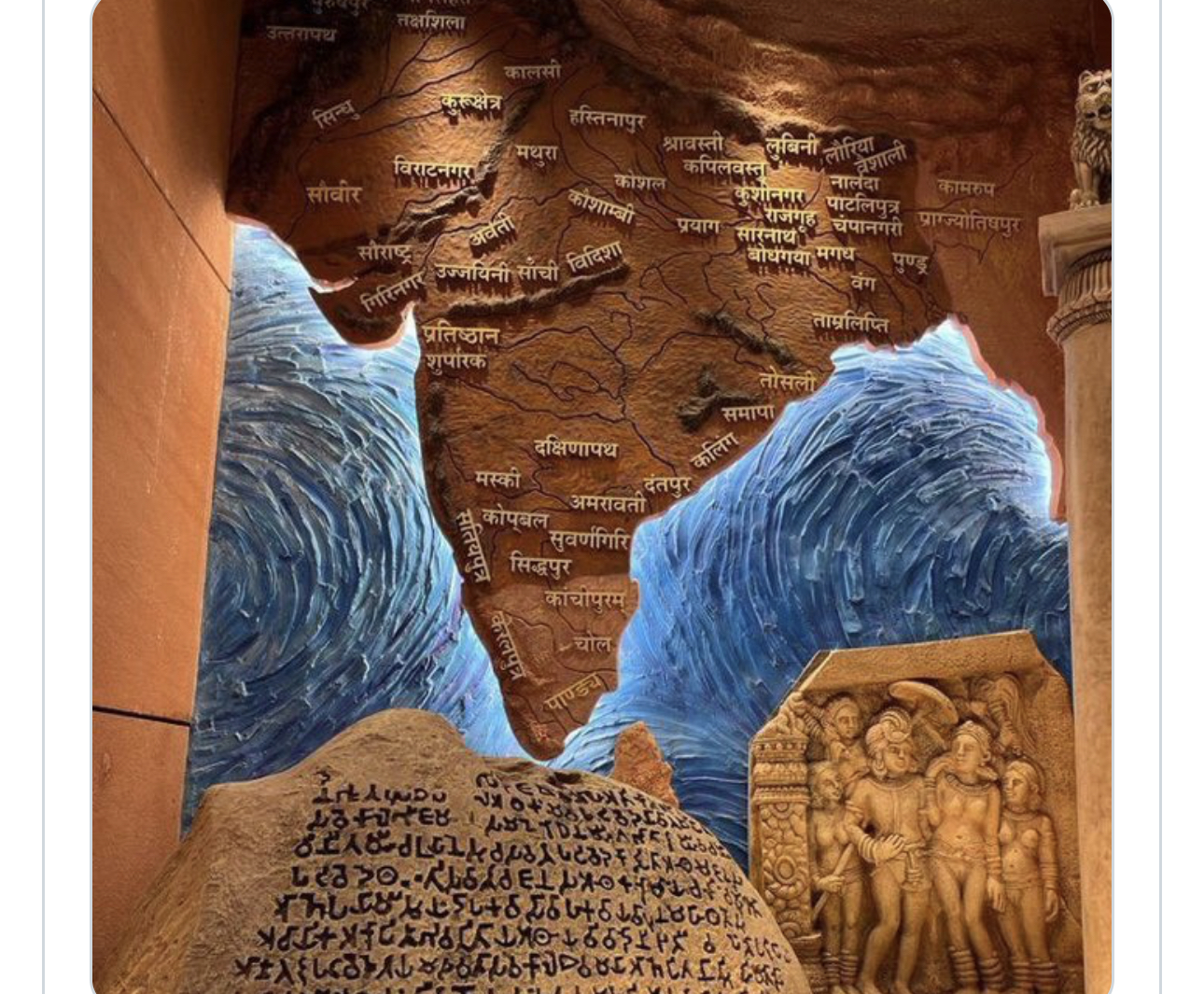 In a development that has stirred controversy in the South Asian region, the installation of a map depicting 'Undivided India' in India's newly inaugurated parliament building has drawn criticism from neighboring countries, including Bangladesh, Nepal, and Pakistan.
The map, which was unveiled by Indian Prime Minister Narendra Modi last month, includes territories that were historically part of Afghanistan, Pakistan, Nepal, Bangladesh, Sri Lanka, and Myanmar. Bangladesh's foreign ministry, on Monday, formally requested an explanation from the Indian government regarding the inclusion of the Akhand Bharat, or Undivided India, map in the new parliament building.
Bangladesh's junior minister for foreign affairs, Shahriar Alam, stated in Dhaka that the Bangladeshi embassy in New Delhi had been instructed to contact India's foreign ministry to obtain an official explanation on the matter. Alam emphasized that while there was no reason to question the installation of the map, concerns were being expressed by various parties, warranting clarification from the Indian government.
India's foreign ministry spokesperson, Arindam Bagchi, during a media briefing, offered an interpretation of the mural. Bagchi explained that the map represented the extent of the ancient Mauryan Empire and symbolized the idea of responsible and people-oriented governance espoused by King Ashoka. However, India's Minister for Parliamentary Affairs, Pralhad Joshi, had referred to the mural as a map of Akhand Bharat during the inauguration ceremony, stirring dissatisfaction among neighboring nations.
Nepal's former Prime Minister, KP Sharma Oli, criticized India's inclusion of Nepali territories in the mural, stating that it was unfair for a country like India to depict Nepali lands in its parliament without consent. Oli called on Prime Minister Pushpa Kamal Dahal, who recently visited India, to request the removal of the mural and rectify the perceived mistake. However, reports suggest that the issue was not raised during Dahal's meetings with Indian Prime Minister Narendra Modi and other officials.
Pakistan also expressed deep concerns about the idea of Akhand Bharat, describing it as an expansionist mindset that aimed to suppress the culture and ideology of neighboring countries as well as religious minorities within India. Pakistani foreign ministry spokesperson, Mumtaz Zahra Baloch, labeled the assertion in the map as a manifestation of this mindset.
So far, Sri Lanka, Afghanistan, and Myanmar have not issued any official statements regarding the 'Undivided India' mural.
The controversy surrounding the mural highlights the sensitivities and differing historical interpretations among the countries in the region. The reactions from Bangladesh, Nepal, and Pakistan underscore the need for dialogue and mutual understanding to address such issues and foster harmonious relations in South Asia.