Tens of Thousands Evacuated as Severe Cyclone Biparjoy Approaches India and Pakistan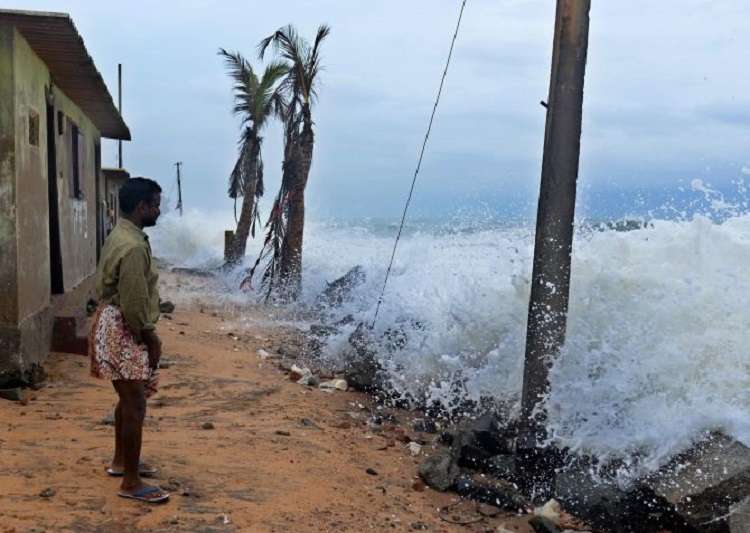 New Delhi — Tens of thousands of people have been evacuated from coastal areas in India and Pakistan as they prepare for the arrival of Cyclone Biparjoy, a powerful storm gathering strength over the Arabian Sea. The cyclone is expected to make landfall in the western Indian state of Gujarat and the coast of Sindh province in Pakistan on Thursday evening.
In India, the Gujarat government reported evacuating nearly 38,000 residents from coastal districts in anticipation of the cyclone. The country's weather office has issued warnings of potential blackouts and floods in the affected areas. Trains in the region have been suspended, and the ports of Kandla and Mundra, two of India's largest ports, have ceased operations.
Authorities have urged people to avoid visiting beaches, and fishermen have been advised to stay away from the sea. Despite these precautions, three fatalities were reported in Gujarat's coastal areas due to heavy rains and strong winds, which caused trees to uproot and a wall to collapse. Additionally, several parts of Maharashtra state experienced heavy rains and high tidal waves.
In Pakistan, the national disaster management authority announced plans to evacuate around 100,000 individuals from vulnerable areas, relocating them to temporary shelters and relief camps. The country's weather office has issued forecasts of heavy rains and squally winds for districts including Karachi, Hyderabad, Tando Allayar, Shaheed Benazirabad, and Sanghar.
This cyclone poses a significant threat to Pakistan, as the country is still recovering from the devastating floods of 2022, which submerged large parts of the nation and claimed the lives of nearly 1,700 people.
The situation remains critical in both countries as they brace for the impact of Cyclone Biparjoy. Authorities are taking proactive measures to minimize the loss of life and property by evacuating residents from vulnerable areas and providing necessary support. Continuous monitoring of the cyclone's movement and updates from the respective meteorological departments will be crucial in ensuring the safety of the affected regions.