EU Lawmakers Vote on AI Regulation as Negotiations Begin with Member States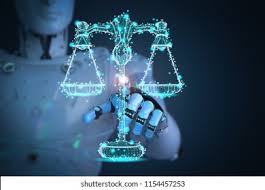 STRASBOURG, France – The European Union (EU) took a significant step toward regulating artificial intelligence (AI) systems with the adoption of a key text by EU lawmakers on Wednesday. The text will serve as the basis for a future law governing AI technologies, including systems like ChatGPT. The EU aims to strike a balance between fostering innovation and addressing potential risks associated with AI. Negotiations between the European Parliament and the EU's 27 member countries will commence later today to finalize the legislation.
If the ambitious goal of reaching an agreement by the end of this year is achieved, the EU would become the world's first governing body to establish comprehensive regulations for AI. While the EU has been working on AI regulation plans since 2021, the emergence of ChatGPT last year, with its remarkable advancements and potential risks, has given these draft rules greater urgency.
The call for AI regulation is growing on both sides of the Atlantic, as Western governments face mounting pressure to take action swiftly to protect humanity. Proponents of AI emphasize its transformative potential in various areas such as work, healthcare, and creative pursuits. However, concerns regarding AI's impact on democracy have raised apprehension among others.
Numerous awe-inspiring applications of AI have recently come to light, including the creation of a "final Beatles record" and OpenAI's ChatGPT passing exams in business, law, and medicine. Even if the EU manages to achieve its ambitious legislative target, the law would not come into effect until at least 2026, prompting the EU to seek a voluntary interim agreement with technology companies.
The proposed law aims to regulate AI based on the level of risk involved. Higher-risk AI systems, such as those used in critical infrastructure, education, human resources, public order, and migration management, would have greater obligations under the law. The European Parliament has introduced additional criteria that must be met before classifying an AI system as high-risk, including its potential to harm people's health, safety, rights, or the environment. Specific requirements are also proposed for generative AI systems, like ChatGPT and DALL-E, which are capable of producing text, images, code, audio, and other media. Users must be informed that the content they encounter is generated by a machine rather than a human.
Lawmakers have also suggested bans on AI systems employing biometric surveillance, emotion recognition, and predictive policing. Brando Benifei, a Member of the European Parliament (MEP) spearheading the law, revealed discussions about the possibility of expediting the law's implementation or introducing earlier regulations for generative AI. "We could also consider some reduced timing for some of the AI, for example foundation models and generative AI," Benifei explained.
Benifei referred to plans by Brussels and the United States to establish a common code of conduct on AI, aiming to develop shared standards among democratic nations. Supporters of the draft law view it as a "historic" step and push back against critics who argue that the EU's plans could stifle innovation rather than encourage it.
Thierry Breton, EU Internal Market Commissioner, expressed his approval of the vote and stressed the need for immediate action. Recognizing the myriad questions surrounding AI in social, ethical, and economic spheres, Breton stated, "But now is not the time to hit any 'pause button.' On the contrary, it is about acting fast and taking responsibility."
As negotiations proceed, the EU is poised to shape the world's first comprehensive legislation on AI, setting a precedent for global AI governance and addressing the opportunities and challenges presented by this rapidly advancing technology.