Nepal and the UK Discuss Ex-Gurkha Demands in the Technical Level Meeting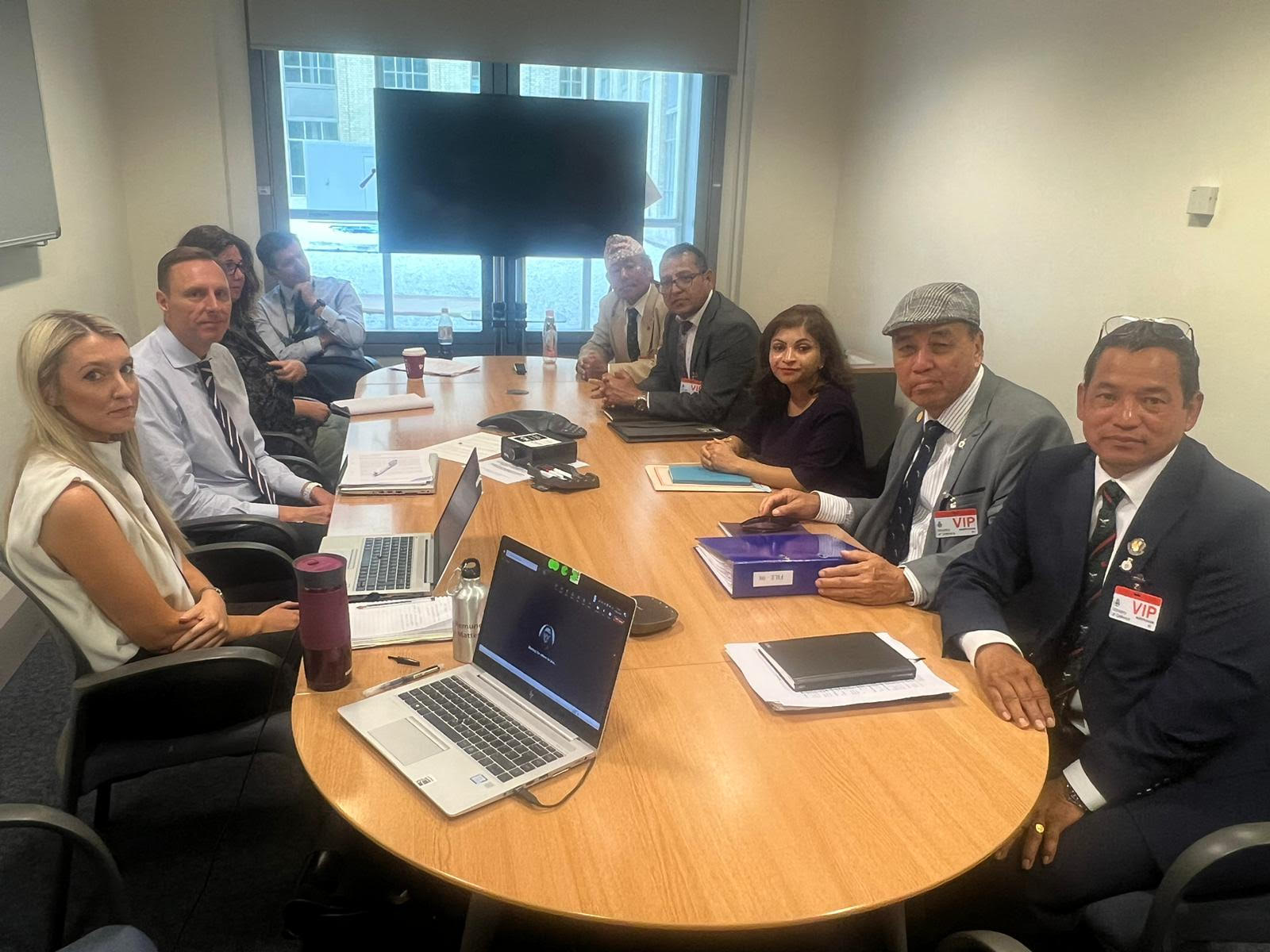 Jagan Karki, London — In a significant development, a technical-level meeting was held on Thursday at the Ministry of Defense, focusing on addressing the demands put forth by the Ex-Gurkhas. The meeting witnessed the participation of officials from the Nepali Embassy in London, the United Kingdom Ministry of Defense, and representatives of the former Gurkhas.
The primary agenda of the meeting revolved around discussing pressing concerns of ex-Gurkhas, specifically related to pension and welfare issues. Deliberations were held in detail, with both sides expressing their viewpoints and seeking a collaborative solution.
During the meeting, Mrs Roshan Khanal, Deputy Chief of Mission at the Nepali embassy, represented the Government of Nepal. Brigadier General Ratna Bahadur Godar, military attaché at the Nepali embassy, Major (Retd.) Jud Bahadur Gurung, Gurkha veterans Dharma Bahadur Tamang, and Gyanraj Rai, acting as representatives of the former Gurkhas, participated in the discussions. On behalf of the British government, the Ministry of Defense and the Ministry of Home Affairs, along with their respective officials, were also present.
It was mutually agreed upon that the Ministry of Defense, in conjunction with other relevant ministries, would conduct internal discussions to address the issues raised by ex- Gurkhas. A subsequent meeting is scheduled to be held in the future, where further progress will be made and potential solutions will be explored.
The technical-level meeting serves as an important step in fostering dialogue and understanding between Nepal and the United Kingdom regarding the demands of ex-Gurkhas. The government officials and representatives involved expressed their commitment to finding a suitable resolution that takes into account the well-being and interests of the former Gurkhas.
As discussions continue, it is hoped that a comprehensive plan will emerge, encompassing the necessary measures to ensure the fulfillment of pension and welfare demands for ex-Gurkhas. Both Nepal and the United Kingdom remain dedicated to resolving these matters in a fair and timely manner, thus strengthening the longstanding relationship between the two nations.
This development highlights the ongoing efforts of the governments involved to address the concerns of the ex-Gurkhas, acknowledging their significant contributions and sacrifices in service to the British Army over the years.