Nepal Objects to Depiction of Mata Seeta as "India's Daughter" in Movie, Adipurush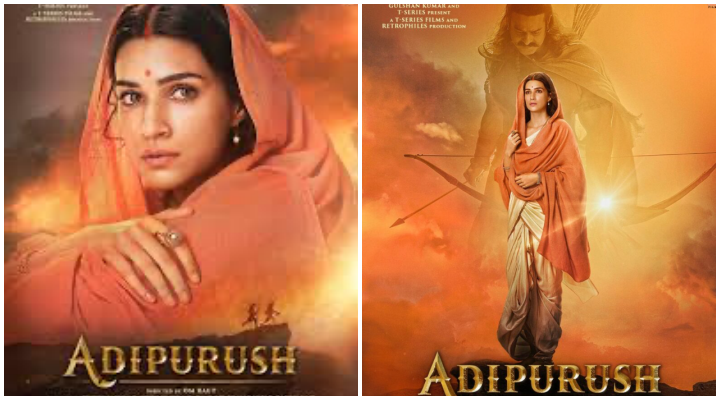 Kathmandu – Nepal has raised objections to the portrayal of Mata Seeta as "Bharat Ki Beti" (India's daughter) in the upcoming movie Adipurush. The controversy arose from a dialogue in the film, where Lord Ram, portrayed by Prabhas, urges the Vanar Sena to fight and rescue "India's daughter" from Ravana's captivity. Nepal, particularly proud of its temple town Janakpur, considers Mata Seeta as its own daughter, not India's.
Belen Shah, the Mayor of the Kathmandu metropolitan city, strongly voiced his objection to the reference of Mata Seeta as "India's daughter." he emphasized that Mata Seeta is, in fact, Nepal's daughter. Shah issued a three-day ultimatum to the makers of Adipurush, demanding the removal of the allegedly controversial dialogue from the movie.
Support for the mayor's stance grew among Nepali citizens, with many joining the call for a ban on Adipurush unless the contentious dialogue was rectified. Belen Shah not only demanded the correction in Nepal but also insisted on the dialogue being altered in the Indian version. He further declared that no Hindi or Indian movies would be allowed to be released in Nepal unless the makers of Adipurush rectified their "mistake."
In response to the controversy, the makers of Adipurush have agreed to remove the controversial dialogue from the movie. Following this decision, the Censor Board in Nepal has granted approval for the film's release in the country.
Janakpur, situated in Nepal, holds significant religious importance as it is believed to be the birthplace of Mata Seeta. It was once part of the Mithila kingdom under the reign of Rajarshi Janak. Mata Seeta, known as "Jaanaki," was adopted by King Janak and raised as his own daughter. Considered a manifestation of Goddess Lakshmi, she was a blessing from Prithvi Mata (Mother Earth).
Janakpur is home to the grand Janki Temple, dedicated to Mata Seeta, who is revered as the mother goddess by Hindus worldwide. In 2018, Prime Minister Narendra Modi visited the Janki Temple during his official trip to Nepal and inaugurated the Ayodhya-Janakpur bus service, connecting two significant cities of the Ramayana pilgrimage.
Located in the Dhanusha district of Nepal's Terai region, Janakpur is renowned for its numerous temples, monasteries, and artistic centers. Apart from being considered the birthplace of Mata Seeta, it is also believed to be where Lord Ram and Mata Seeta's wedding took place, as well as the site where Lord Ram broke the Shiv Dhanush. Thousands of Hindus visit the city each year, and the festival of Vivaha Panchami is celebrated with great enthusiasm.
The rectification of the dialogue in Adipurush has brought some resolution to the controversy, allowing the film to proceed with its release in Nepal and potentially avoiding further tensions regarding the depiction of Mata Seeta.