Rain-Induced Landslides Claim at Least Seven Lives in Eastern Nepal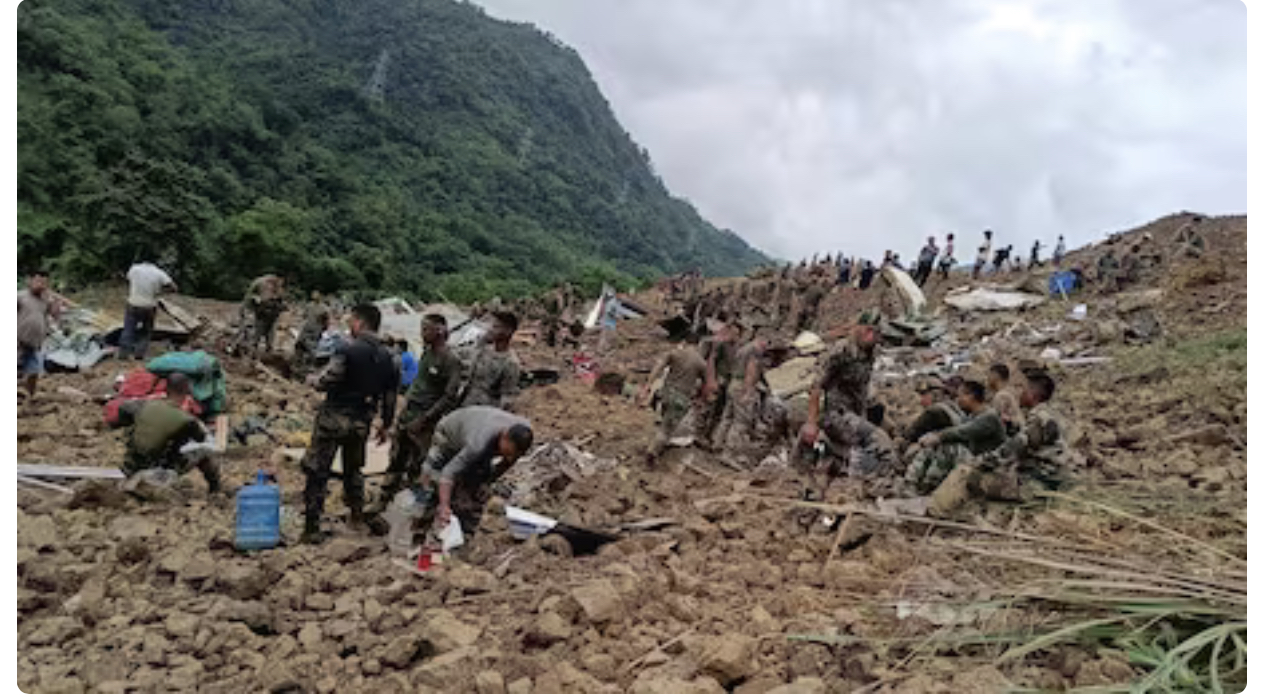 Kathmandu — Monday's heavy downpour in Eastern Nepal triggered rain-induced landslides, resulting in the tragic loss of at least seven lives, according to local police officials. The affected districts include Sankhuwasabha, Taplejung, Panchthar, and Dhankuta. The Koshi Provincial District Police confirmed five fatalities since Saturday night's torrential rainfall, while the search for missing individuals continues.
The Provincial District Police reported two deaths in Panchthar, with one fatality each in Sankhuwasabha, Taplejung, and Dhankuta Districts. Additionally, 28 people remain unaccounted for in Sankhuwasabha, while four are reported missing in Panchthar and three in Taplejung District since the onset of heavy rain.
Nepal has been grappling with a series of natural disasters triggered by monsoon downpours, causing inundation, flooding, and landslides. The monsoon season began last week and is projected to expand across the entire country by the coming weekend, potentially leading to further casualties in the weeks ahead.
Addressing the federal parliament in Kathmandu on Sunday, Nepal's Minister for Physical Infrastructure and Transport, Prakash Jwala, highlighted the extensive damage caused by heavy rain in Eastern Nepal. Taplejung, Panchthar, Sankhuwasabha, and Terhathum Districts experienced significant property loss, including damage to road connections and bridges. The minister assured parliament that search, rescue, and relief operations are currently underway in the affected areas, with the involvement of the Nepal Army, Armed Police Force, Nepal Police, and government officials.
The National Disaster Risk Reduction and Management Authority (NDRRMA) recently projected that around 1.25 million Nepali citizens will be affected by this year's monsoon season. The disaster management authority estimates that 400,000 people in Madhesh Province, 300,000 people in Koshi Province, 200,000 individuals in Lumbini Province, 100,000 in Bagmati Province, 147,000 in Sudurpaschim Province, 69,000 in Gandaki Province, and 35,000 in Karnali Province will be impacted by flooding and other related disasters. Last year, approximately 2 million people were affected by similar events.
The NDRRMA has approved an action plan that includes a comprehensive analysis of monsoon-related risks and their impacts. It also involves collaboration among various ministries, relevant sectors, non-governmental organizations such as the Nepal Red Cross, and focuses on disaster management, search and rescue operations, and the distribution of relief materials.
As rescue efforts intensify and the monsoon season progresses, authorities are working tirelessly to mitigate the impact of these devastating natural disasters and provide assistance to those affected in Eastern Nepal.