Why rely on Nepal as your tech outsourcing destination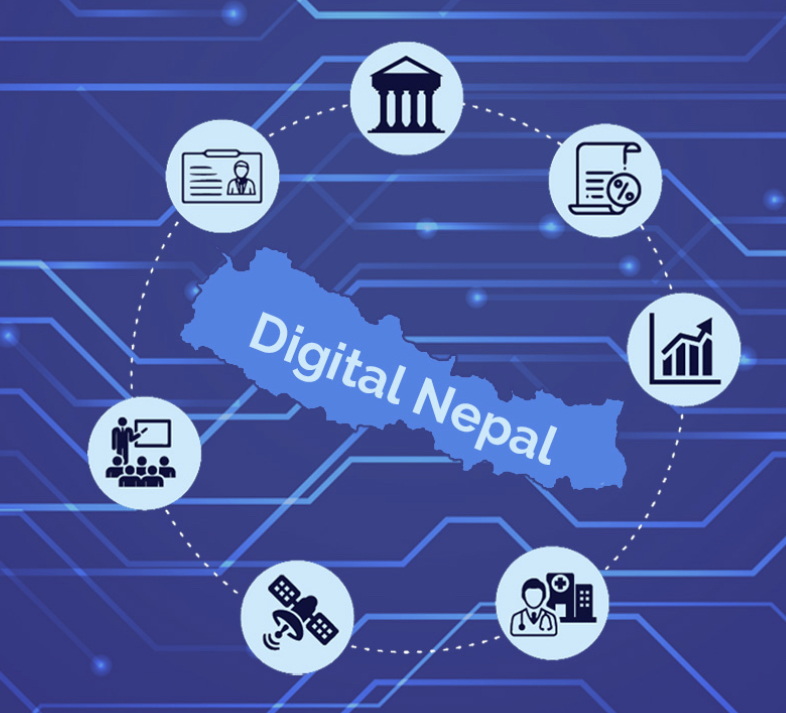 By Simran Lageju
The digital landscape is evolving, and your businesses can lose valuable opportunities if they don't adapt to the changing environment. Brands like Kodak and Blackberry are common names for their inability to adapt to the changing market. Companies must stay ahead of the curve by keeping up with technological advancements and ever-changing customer preferences. With rapid tech advances and shifting consumer behavior, businesses that fail to adapt risk falling behind their competitors and losing market share. So, how do you ensure that your business stays relevant and competitive?
One strategic solution is outsourcing.
The global expense projection of outsourcing in 2023is $731 billion. Companies are increasingly outsourcing to thrive in the dynamic business markets. With benefits such as cost-effectiveness, increased scalability, and better efficiency, your business can explore unlimited possibilities with outsourcing. Ranging from Finance to IT and Marketing, industries are exploring the potential that comes with access to globally skilled resources.
Sure, there are risks with every remarkable opportunity. Selecting the right outsourcing destination is a crucial decision for any company. Especially in the case of IT outsourcing, you need to check the challenges of assuring high quality and security, among other risks.
Here are some reasons why Nepal could be your ideal Tech Outsourcing Partner and the next IT hub:
Ample Resources: Nepal has a vast pool of talent, growing every year. According to the largest education web portal of Nepal, Collegenp, Nepal has over 360 institutions offering Engineering, over 160 offering Computer Application, and over 110 offering Information Technology. It is estimated that Nepali universities are producing over 70,000 STEMgraduates every year. With the median age being 23.7 years against a global value of 30.3 years, Nepal has a large pool of emerging young and vibrant workforce well-equipped for careers in the tech industry. The increasing number of students pursuing higher education in technical fields gives Nepal an advantage in building a competitive tech hub.
Globally Competent Skills: With its rapidly growing and evolving tech industry, Nepal has proficient IT professionals with a high-value range of technical skills from cloud security, Artificial Intelligence (AI), and DevOps. Major global corporations such as Google, Microsoft, Apple, and Amazon are hiring hundreds of Nepalese people. It shows that Nepali professionals have worked for the world's most innovative and successful companies contributing to cutting-edge projects and building globally competent skills and experience.
Affordability: The tech industry in Nepal is also known for its affordability. Compared to the countries in Europe and America, the cost in Nepal can be up to 65% cheaper while maintaining the same quality of work. The living cost in the country is significantly low compared to the West. According to livingcost.org, the cost of living in Nepal is $379, 2.58 times less expensive than the world average. Thus, the lower pay rate makes it an attractive destination for companies looking to minimize their expenses with the benefits of a skilled and reliable workforce.
Reliability & Flexibility: Nepali tech professionals are known for their work ethic, dedication, and attention to detail, making them valuable assets for any company seeking to work with them. Employers can assign work for the team in Nepal before they clock out and find the tasks done when they returnthe following day. This kind of flexibility allows companies to gain a competitive advantage and efficiency in operations and achieving the desired deliverables. Multinational tech companies like Cedar Gate, Leapfrog, Cloudfactory, and Genese Solution are establishing their presence and building effective teams in Nepal. As it is one of the peaceful countries with a low rate of violence, good internet connectivity, and acceptance of diverse cultures, Nepal offers a perfect choice to outsource tech. Moreover, getting a visa to Nepal is also easy and hassle-free.
Supportive Legal Framework and IT Laws in Nepal: The government of Nepal has created a supportive environment for the growth of the technology sector. Nepal promulgated the Electronic Transactions Act 2008 for ensuring the reliability as well as security of electronic transactions, including the control of unauthorised use of electronic recordsor alteration in such records through illegal ways. Moreover, Nepal's National Information and Communication Technology ( ICT) Policy 2015, is formulated with the objective to foster an environment that is favorable for ICT collaboration and partnership between the public and private sectors, civil society, and all other interested parties on a local, national, regional, and international scale.
The Information Technology Bill, 2019, has proposed various initiatives to develop, promote and regulate information technology. Policymakers are identifying technology as a priority sector. Moreover, the Digital Nepal Acceleration Project (DNA) of the World Bank has set aside $145 million over five years to strengthen Tech Infrastructure in Nepal. Overall, the legal framework supports the growth of the ICT sector and is taking a progressive direction.
Ideal for Digital Nomads: With the increasing availability of high-speed internet throughout the country, Nepal is becoming popular for digital nomads. One can work remotely while enjoying the picturesque landscapes, being around rich cultural diversity, and enjoying the low cost of living. The accommodation, food, and transportation are all comparatively cheaper and thus, attractive to budget-conscious digital nomads who can have countless opportunities for adventure and exploration. From trekking in the Himalayas to exploring world heritage sites and adventure sports, digital nomads can have the best of the opportunities to work and go on adventures too. Moreover, the cities in Nepal are also promoting digital nomad lifestyles. Co-working spaces and entrepreneurial hubs are growing in cities like Kathmandu and Pokhara, offering a vibrant community of like-minded individuals and resources for digital nomads. This indicates how Nepal is fostering a favorable environment for people around the world to come and set up their workstation while exploring its rich cultures, amiable people, diverse traditions, and natural beauty.
All in all, Nepal offers a promising opportunity for businesses around the world to outsource tech and has a potential to be the next IT hub. With a globally competent and growing workforce, reliability, affordability, and supportive legal environment, Nepal makes a perfect destination to emerge as the next IT hub. With its young and vibrant professionals, it carries immense potential to offer high-quality deliverables, flexibility, and welcomes digital nomads from around the world. So, if your business is looking to outsource tech and gain a significant competitive advantage, Nepal is your ideal destination.
____________________________________________________________________________________
Simran Lageju is a business development professional associated with Genese Solution, an IT consulting company headquartered in the UK with a global presence in eight countries, including Nepal. The views expressed in this article are the author's own and do not represent the organisation's views. Questions and comments on this article can be directed to feedback@genesesolution.com.