South Asia Celebrates International Yoga Day, Promoting Health and Well-being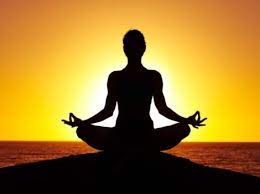 Kathmandu — Today, South Asia joins the global community in observing the International Yoga Day with a diverse range of programs aimed at creating public awareness and promoting the practice of yoga. Designated by the United Nations General Assembly (UNGA) in 2014, this annual celebration takes place on June 21.
Yoga, an ancient and holistic approach to health and well-being, originated in India and Nepal. Over time, it has gained immense popularity worldwide for its physical and mental benefits. The significance of International Yoga Day lies in its ability to unite people from different backgrounds and cultures in the practice of yoga, serving as a platform for individuals and communities to experience its transformative effects.
The journey to establish International Yoga Day began with Indian Prime Minister Narendra Modi, who played a crucial role in proposing its declaration during his address to the 69th UNGA. Stressing the universal importance of yoga for people of all walks of life, Prime Minister Modi received support from Nepal's then Prime Minister Sushil Koirala, UN permanent member nations, and the European Union. The draft resolution establishing the International Yoga Day gained an extraordinary level of backing, with 177 countries endorsing it within 90 days of its proclamation.
Since its inception in 2015, International Yoga Day has been celebrated worldwide, including in South Asian countries. Nepal, in particular, has observed this day since 1980 under the leadership of Dr. Hari Prasad Pokharel and various yoga organizations.
The festivities of International Yoga Day include organizing events and activities to commemorate the occasion. Yoga enthusiasts and experts conduct numerous yoga sessions and workshops in public spaces like parks and schools. These events aim to encourage people to experience and embrace yoga's physical and mental benefits.
Practicing yoga every day can bring a range of advantages, such as improved flexibility, reduced stress levels, enhanced mental health, reduced anxiety, strengthened core muscles, boosted immunity, improved balance, increased cardiovascular function, elevated self-esteem, and potential improvements in bone health.
In recent years, the popularity of yoga has skyrocketed, largely due to the efforts of influential figures like Baba Ram Dev, who introduced free yoga classes across India, Nepal, and other South Asian countries. This initiative has played a significant role in creating awareness about health and fitness, particularly among rural and disadvantaged communities. Prominent yogis and spiritual leaders, such as Sadguru and Ravi Shankar, are also actively promoting yoga through their spiritual events.
Recognizing the importance of yoga, Nepal Sanskrit University has introduced a six-month program on Yoga and natural science. This initiative combines traditional yogic practices with scientific knowledge to promote holistic well-being. Additionally, Nepal's Council of Ministers has declared January 1 as National Yoga Day, building upon the existing World Yoga Day celebrations that traditionally took place after Uttarayan Day with the participation of various yoga organizations.
Although the practice of yoga gradually diminished from the Nepalese consciousness due to the influence of modernity, its revival gained momentum when it was recognized for its healing and peace-promoting benefits in Europe and America. This rediscovery sparked a renewed interest in yoga among the Nepalese population, leading to increased awareness and adoption of the practice.
International Yoga Day serves as a reminder of the profound significance of mental peace, stability, and holistic health that can be attained through yoga, meditation, and Ayurveda. As South Asia and the rest of the world unite in celebration, the focus remains on promoting the practice of yoga and its numerous benefits for individuals and communities alike.