Multilateral Development Banks Expected to Boost Funding for Low-Income Economies by $200 Billion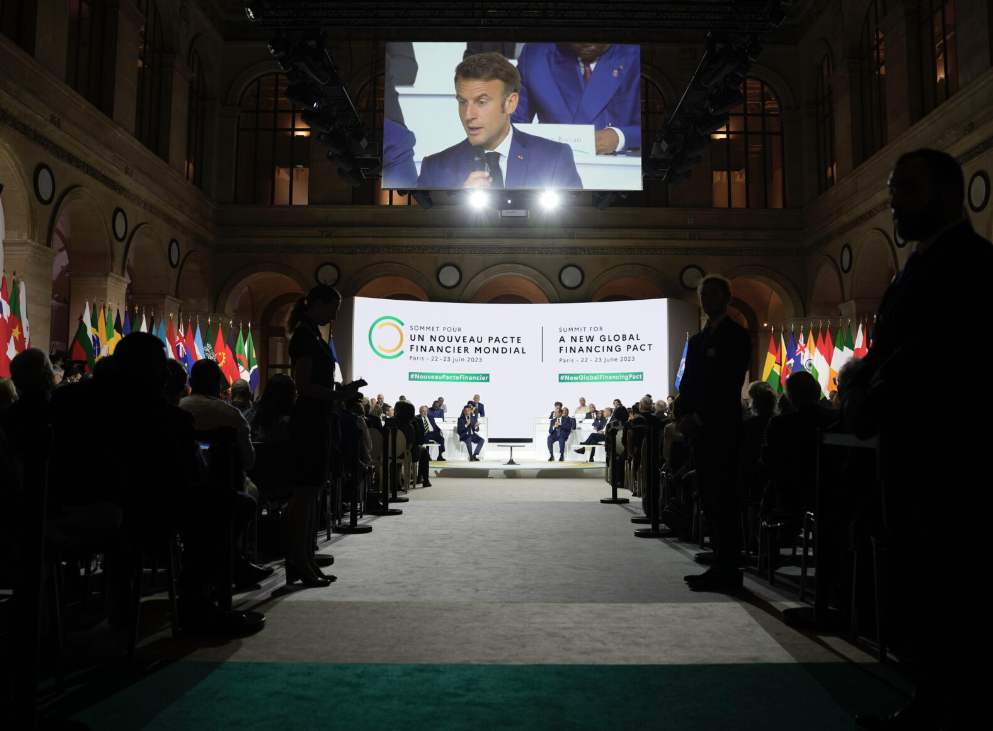 Paris — World leaders participating in a summit in Paris have announced that multilateral development banks (MDBs), including the World Bank, are set to increase their lending capacity by $200 billion in order to provide additional support to low-income economies. This move, which involves taking on more risk, may require wealthy nations to inject additional funds, according to the leaders.
During the summit, which aimed to address climate transition funding and post-Covid debt burdens faced by developing nations, the leaders stated that their plans would also attract significant investment from the private sector. They also expressed optimism that the long-overdue pledge of $100 billion in climate finance for developing countries was within reach.
Despite these positive developments, many participants at the two-day summit raised concerns about the suitability of the World Bank and the International Monetary Fund (IMF) in effectively addressing the most urgent challenges, calling for comprehensive reforms.
The final statement of the summit emphasized the need for a $200 billion increase in MDBs' lending capacity over the next decade through the optimization of their balance sheets and a willingness to assume more risk. The statement also acknowledged that wealthy nations might be required to provide additional capital if these reforms were implemented.
US Treasury Secretary Janet Yellen, ahead of the summit, highlighted the importance of development banks maximizing their lending capacity before considering capital increases. The summit's concluding document called for a dollar of lending by development banks to be matched by at least one dollar of private finance, a move aimed at leveraging an additional $100 billion of private investment in developing and emerging economies.
These announcements represent a significant escalation in the efforts of development banks to combat climate change and indicate a path for further transformations ahead of their annual meetings later this year.
Despite these positive outcomes, some climate activists expressed criticism regarding the results of the summit.
Zambia and China Reach Landmark Debt Restructuring Agreement
Another notable development during the summit was the breakthrough agreement between Zambia, the United States, and China. The two countries, which have had disagreements on approaches to debt restructurings for impoverished nations, adopted a more conciliatory stance following the landmark deal to restructure $6.3 billion of Zambia's debt, the majority of which is owed to China.