Genese Solution and AWS host successful 'Cloud Connect Day' in Dhaka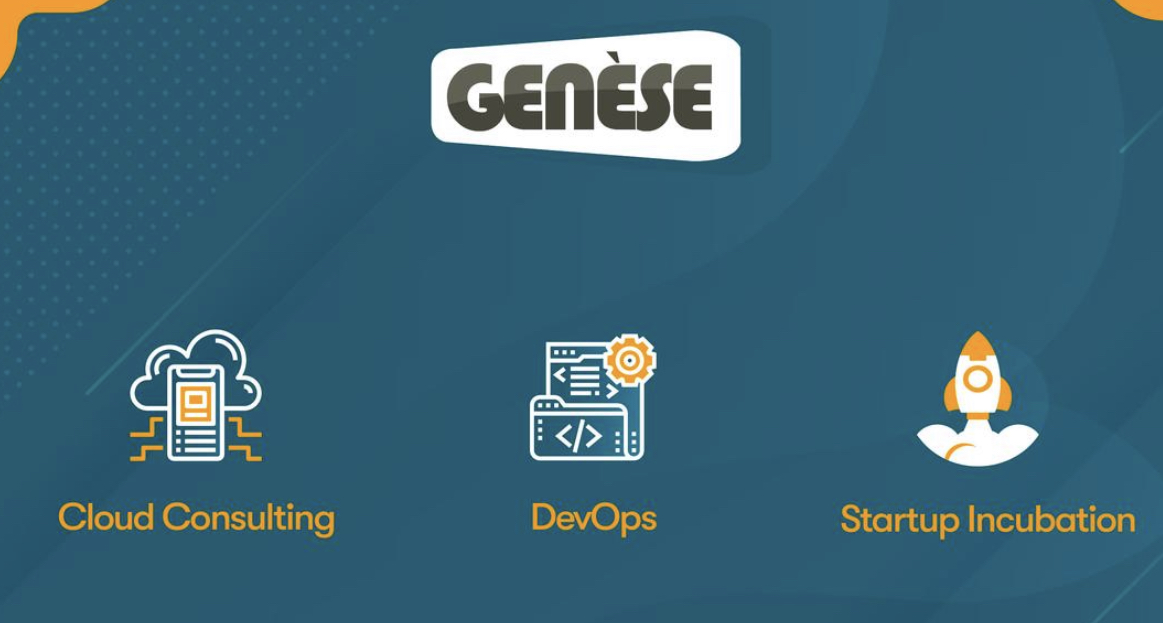 Dhaka, Bangladesh — 
Amazon Web Services (AWS) collaborated with its advanced consulting partner, Genese Solution, to organize the Cloud Connect 2023 edition last week in Dhaka. This extensive event aimed to equip Small and Medium Businesses (SMBs) in Bangladesh with the knowledge and resources necessary to leverage the power of the cloud for enhancing productivity, scalability, and cost-efficiency, leading to business success.
As one of the emerging economies in South Asia, Bangladesh is adopting technology at a remarkable pace and has immense growth potential. Supporting this enthusiasm, Cloud Connect brought together around 55 attendees, including IT Heads, Senior Solution Architects, Senior DevOps Leads, and other technical and business professionals in Bangladesh. The event's highlights were informative keynotes, exclusive technical sessions by AWS experts, and insightful panel discussions with top industry speakers. Through the various business and technical sessions, the organizers strived to foster a vibrant platform for sharing ideas, insights, and best practices in the cloud with industry experts and representatives from various SMBs.
Cloud technologies enable businesses to streamline processes, automate workflows, and optimize resource allocation, which leads to increased productivity and profitability. Cloud Connect 2023 revolved around how cloud technologies boost business growth and the technicalities of implementing it in business. Two prominent AWS experts presented their keynotes on AWS global infrastructure and partnering with AWS to transform local businesses. The speakers shared a wealth of experience and how companies can choose from the 200-plus service offerings of AWS to bring transformative changes in their businesses.
The technical sessions revolved around AWS security, migration, and modernization. These topics generated significant interest due to their relevance and practical implications. The session on AWS Security covered crucial subjects of security, identity, and compliance solutions to elevate security practices in the cloud. In the AWS migration and modernizing session, attendees gained insights into strategies for seamlessly migrating their existing infrastructure and applications to AWS, ensuring minimal disruption and maximum benefit.
Propelling innovation through AI
Another technical session that captured the spotlight focused on maximizing data analytics potential and propelling innovation through artificial intelligence/machine learning (AI/ML). This session provided valuable information and actionable strategies to optimize data-driven decision-making processes. As the tech landscape rapidly evolves, with AI and cloud computing at the forefront, participants absorbed insights on making the most of their data through analytics and accelerating innovation.
Cloud Connect also brought together industry experts from global tech companies for an interactive panel discussion on how cloud solutions effectively cater to the needs of their customers on their journey of adopting digital technology. Panelists shared insightful perspectives on the partnership between their companies, and AWS can support them to respond to market dynamics and deliver exceptional customer experiences. Overall, the panel discussion focused on how AWS and these companies can collaboratively enable businesses to accelerate their digital transformation journey, achieve their business goals, and innovate at scale.
As part of the collaboration with AWS, Genese Solution also showcased customer case studies highlighting two key themes 'Cloud Migration and Modernization Journey' and 'Digital Innovation with Data Analytics.' These studies helped to shed light on the intricate process and outcome of the cloud migration journey of specific customers. The customers took part in direct conversations on stage, sharing their experiences and offering feedback to the service providers. In addition to the speaker sessions, panel discussions, and customer case studies, the attendees also participated in a fun AWS quiz time as a part of the event.
'Cloud Connect offered a platform for networking and collaboration among business leaders and technology experts working with the cloud. Participants had the chance to establish new connections, explore potential partnerships, and exchange ideas with like-minded individuals, fostering a collaborative environment conducive to innovation and growth,' a statement issued by the Company said.