Recycling Mismanaged Plastic Waste in South and Southeast Asia Key to Reducing Greenhouse Gas Emissions, Report Finds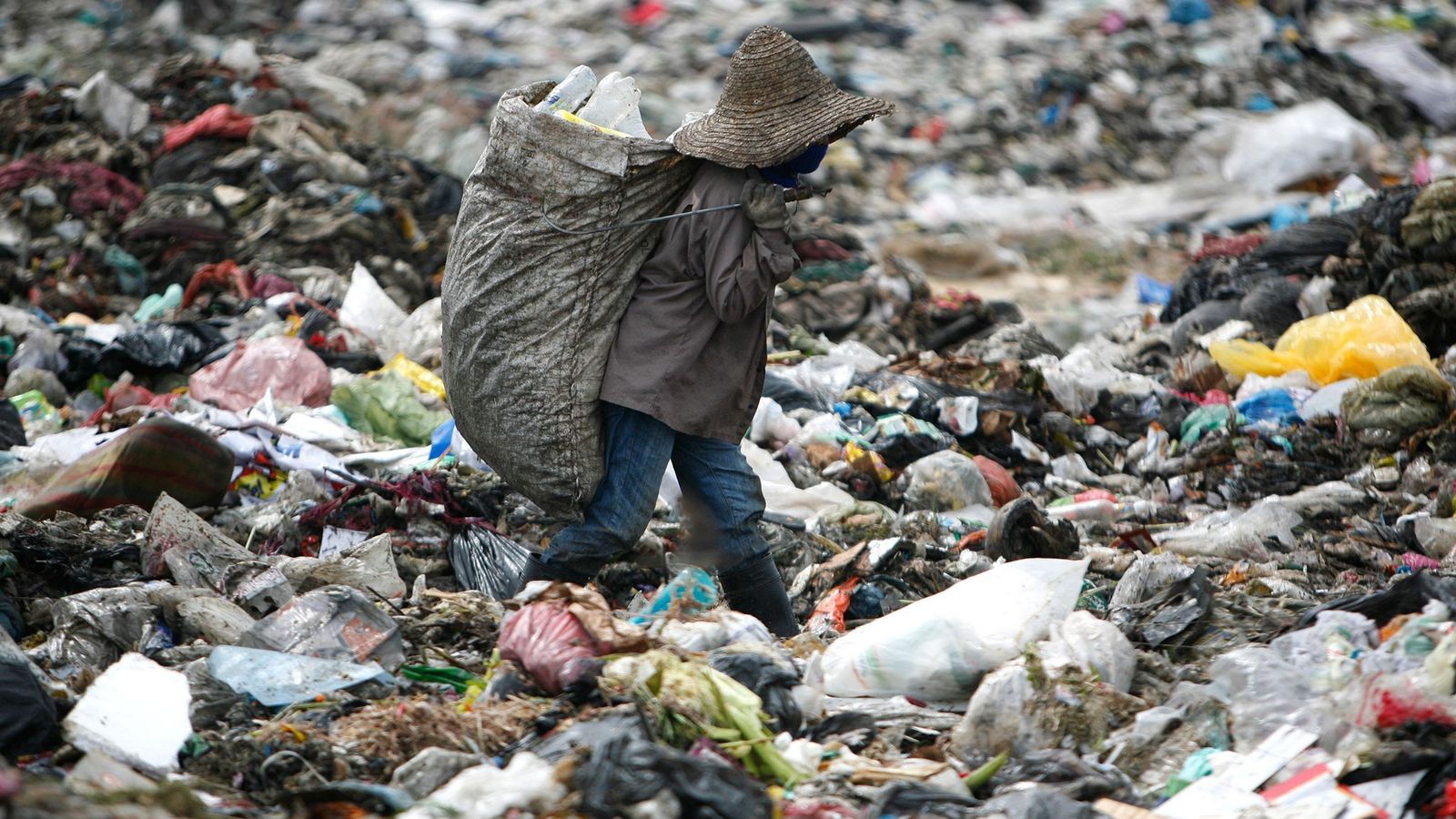 A new report highlights the critical role of recycling all mismanaged plastic waste in South and Southeast Asia as a means to combat climate change and its impacts. The study reveals that implementing proper waste management and recycling solutions in the region could result in a reduction of 229 million metric tons of greenhouse gas emissions by 2030, equivalent to shutting down 61 coal-fired power plants.
The report, released by The Circulate Initiative, a New York-based non-profit organization, focuses on Malaysia, the Philippines, Thailand, Vietnam, Indonesia, and India. It assesses the greenhouse gas emissions, energy consumption, and water usage associated with plastic waste management and recycling solutions across the six countries.
According to the report, mismanaged plastic waste rates in these nations range from approximately 50% to 75%. Indonesia was found to produce the highest amount of mismanaged plastic waste, with 5.8 million metric tons generated annually. India follows closely behind with 5.3 million metric tons, while Vietnam produces 4.6 million metric tons. Thailand produces 3.4 million metric tons, while Malaysia and the Philippines generate 1.2 million metric tons each year.
Researchers estimate that every ton of plastic waste in landfills releases about 3 tons of carbon dioxide equivalent greenhouse gas emissions, contributing to climate change. The report identifies open burning as the primary carbon footprint hotspot in Indonesia and the Philippines, with this activity accounting for 48% of plastic waste in Indonesia and 30% in the Philippines. Open burning contributes to 94% of Indonesia's total carbon footprint and 86% in the Philippines.
By adopting plastic waste recovery and recycling solutions instead of incineration and waste-to-energy approaches, the six countries can potentially prevent around 20 million tonnes of emissions by 2030, according to the report.
A separate scientific report released in April highlighted that Indonesia, Thailand, Vietnam, the Philippines, and Malaysia are among the top five global producers of municipal solid waste, generating 1.14 kilograms per capita per day.
Plastic waste mismanagement poses significant challenges worldwide and is closely linked to the worsening climate crisis. Experts estimate that 140 million metric tons of plastic waste have accumulated in oceans and rivers, with the annual influx projected to nearly triple to 29 million metric tons by 2040.
However, research suggests that an 80% reduction in plastic leakage into the ocean by 2040 is achievable through the utilization of existing technologies.
Apart from the environmental hazards associated with plastic pollution, plastics have a substantial carbon footprint, emitting 1.8 billion metric tons of greenhouse gases, equivalent to approximately 3.4% of global emissions. Of these emissions, 90% arise from plastic production and conversion from fossil fuels. By 2060, emissions from the plastics lifecycle are projected to more than double, reaching 4.3 billion metric tons.
The report emphasizes the urgent need for South and Southeast Asian countries to prioritize proper waste management and recycling initiatives to mitigate the detrimental effects of plastic waste on the environment and combat climate change. By implementing sustainable solutions, these nations can significantly contribute to global efforts to reduce greenhouse gas emissions and protect the planet for future generations.