Tragic Bus Accident Claims 25 Lives in Maharashtra, India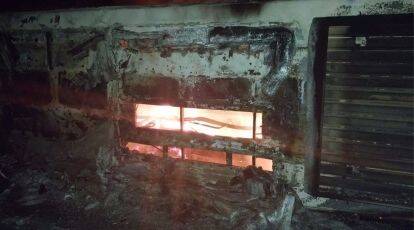 Buldhana, Maharashtra – A devastating bus accident on Saturday morning has claimed the lives of at least 25 people in the western state of Maharashtra, India. The incident occurred on the Samruddhi Mahamarg expressway, leaving a trail of grief and sorrow among the victims' families and the local community.
According to Baburao Mahamuni, Deputy Superintendent of Police in Buldhana, the ill-fated bus, which was carrying a wedding party, crashed and subsequently burst into flames. The accident occurred at approximately 2 a.m. local time, during heavy rainfall, as the bus was en route from Yavatmal to Pune. It is believed that the bus lost control due to the inclement weather, leading to the collision and subsequent ignition of its diesel tank.
Emergency services swiftly responded to the scene, evacuating the injured passengers and transporting them to the Buldhana Civil Hospital for medical treatment. The severity of their injuries remains unclear at this time.
The news of the tragic incident has sent shockwaves throughout the state, prompting immediate response from authorities. Maharashtra Chief Minister Eknath Shinde expressed his deep grief and condolences for the victims and their families. In a translated tweet by News 18, Chief Minister Shinde expressed his sorrow over the "horrific accident" and announced that the Chief Minister's Relief Fund would offer compensation of approximately $6,000 to the families of each deceased person affected by this unfortunate incident.
As the investigation into the cause of the accident continues, local authorities are focused on providing support and assistance to the affected families during this difficult time. The incident serves as a stark reminder of the importance of road safety and the need for adequate measures to prevent such tragedies in the future.
The entire community is united in mourning as they come to terms with the loss of their loved ones. Funeral arrangements are being made as friends, relatives, and members of the community gather to offer their condolences and support to the grieving families.
The tragic bus accident on the Samruddhi Mahamarg expressway has not only brought immense sadness but has also highlighted the urgent need for improved safety measures on Indian roads. As the nation mourns the loss of innocent lives, there is a collective call for stricter regulations, better infrastructure, and increased awareness to prevent such devastating accidents from occurring in the future.
As the investigation unfolds, authorities are determined to uncover the full details surrounding the incident. Meanwhile, the affected families are left to grieve and find solace amidst the overwhelming loss they have suffered in this tragic accident.