UK Government Plans Overhaul of Planning System to Boost Renewable Energy Infrastructure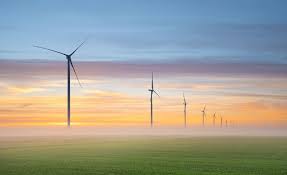 LONDON: The British government has announced its intention to revamp the country's planning system, aiming to streamline the installation of overhead cables and pylons. The move, led by the Department for Energy Security and Net Zero, seeks to facilitate the achievement of the government's net zero targets.
According to a spokesperson from the department, the UK has witnessed a remarkable increase of 500% in renewable energy capacity connected to the grid since 2010. However, the government is eager to further enhance its efforts. The spokesperson stated, "We want to go further as part of our plans to power up Britain with cleaner, cheaper, and more secure homegrown energy."
To expedite the connection of renewable energy projects, the government intends to reduce the time required for implementation. This initiative builds upon ongoing efforts by network operators and regulatory body Ofgem. The Sunday Telegraph newspaper first reported this development, which has now been confirmed by the department spokesperson.
Detailed plans regarding the overhaul are anticipated to be revealed later this year, signaling the government's commitment to accelerating the nation's transition to cleaner energy sources.
The announcement comes on the heels of a recent report by the Climate Change Committee of legislators, which indicated that the UK has lost its status as a global leader in climate action. The committee emphasized that the country needs to intensify its efforts to meet its mid-century net zero targets.
By revitalizing the planning system, the UK aims to address these concerns and reclaim its position as a frontrunner in the global fight against climate change.