Wild Elephant Attacks Continue to Plague Jhapa Nepal, Residents in Panic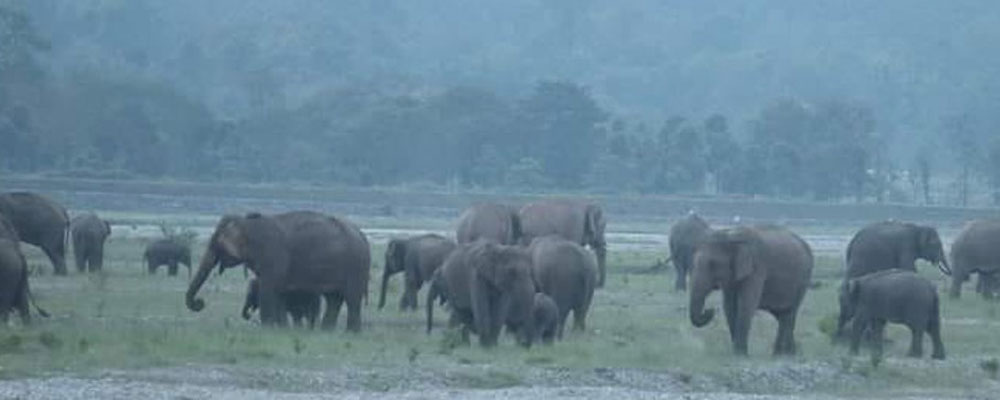 Jhapa, Nepal – The residents of Jhapa district in Nepal are living in fear as wild elephant attacks have escalated, resulting in sleepless nights and tragic consequences. In the past week alone, two people have lost their lives in these alarming incidents, while another individual has sustained severe injuries. The victims, both senior citizens, fell prey to the sudden and deadly attacks.
The most recent tragedy occurred on Monday morning when Pana Devi Shah, an 80-year-old woman from Mahananda Tole in Mechinagar-10, was attacked and killed by a wild elephant. Shah was innocently plucking flowers in her home yard when the relentless elephant from Magurmadi forest in India charged at her, ending her life. She had been residing with her son-in-law in Mechinagar at the time of the incident.
Another unfortunate incident took place earlier in Haldibari Rural Municipality-2, where Garime Karmakar, a 53-year-old woman from Bhadrapur-7, lost her life in a similar wild elephant attack during the early morning hours. Karmakar succumbed to her injuries at the scene of the attack.
In addition to the fatalities, Kamala Dhimal from Dhimal village in Buddhashanti Rural Municipality-5 was injured in an elephant attack while working in a nearby tea garden. She is currently receiving treatment at Birta City Hospital in Birtamod. Local residents suspect that the same elephant responsible for the previous attacks may have been involved.
The recurring arrival of elephant herds from neighboring India is a significant concern for Jhapa. Arjun Karki, the Ward Chairman of Mechinagar-4, has reported witnessing over 100 wild elephants entering Nepal recently. The elephants migrate in search of food, and when their needs are not met, they resort to causing destruction, making it increasingly challenging for locals to avoid encounters with these majestic yet dangerous creatures.
The issue of wild elephant control became a prominent election promise during the local elections, as the residents of Mechinagar Municipality have been severely affected. Despite the installation of electric fences, their effectiveness in controlling the movement of wild elephants has been questionable. The recent tragic incidents have sparked a demand from the community for stronger measures to protect lives and property.
Local authorities, including the District Police Office, Jhapa, are urging caution and advising residents to remain vigilant. Efforts are underway to assess the situation and develop more effective strategies to address the recurring elephant intrusions and minimize the risk to human lives.
As the threat of wild elephant attacks continues to haunt Jhapa, the community is united in its plea for immediate action and support from the government to ensure the safety and well-being of its residents.