Global Campaign calls for immediate release of Tek Nath Rizal from detention in Nepal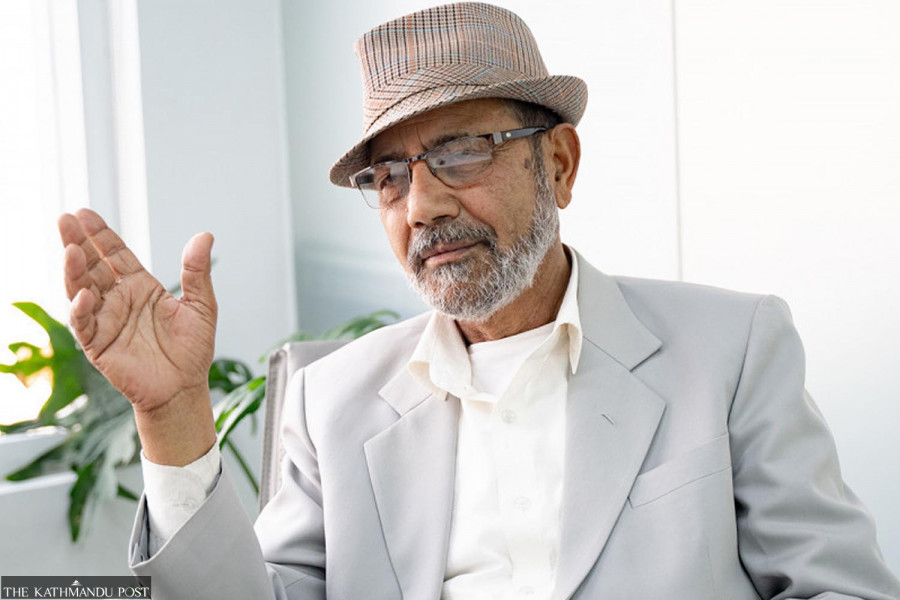 London — Global Campaign for the Release of Political Prisoners in Bhutan (GCRPPB), a Hague-based organization formed in 2019 to campaign for the immediate and unconditional release of Bhutanese political prisoners, has demanded immediate release of Bhutanese human rights leader, Tek Nath Rizal, from detention in Nepal.
The 76-year-old leader has been detained in Nepal in connection with ongoing investigation regarding the fake Bhutanese refugee scandal.
The GCRPPB expressed its deep concern on the recent news that there is an undergoing effort to pressurize Mr Tek Nath Rizal, (a former prisoner of conscience) to change his court statement that he had made against other high-profile detainees. As reported in the news published on 8th July 2023 on www.pahichan.com quoting Mr Rizal's lawyer Mr Ram Kumar Suwal, (former Deputy Prime Minister) Top Bahadur Rayamajhi's lawyer has been putting pressure on Rizal to change his statement, saying that due to his mind control device effect, he gave a wrong statement against Top Bahadur Rayamajhi saying that Mr Rayamajhi was the main brain behind the fake Bhutanese refugee scandal. "If you change your statement both Rayamajhi and you will be released from the prison" said Rayamajhi's lawyer to Rizal as quoted by the news report.
Besides that, we have learnt from our source that he was kept in a cramped room with another detainee, Mr Indrajit Rai, one of the accused whom Rizal named in his statement as one the main culprits. Thus, this reason, together with worsening prison conditions, has been causing Rizal constant psychological stress and insecurities, said a statement issued by Ram Karki, coordinator of the Global Campaign.
Our source also mentioned that Mr Rizal has recently been seen as weak and pale, and he has complained of being ignored by the prison authorities for his request to provide him with a good mattress, without which he has been caught with a cold now and then, the statement said.
Mr Rizal was a Bhutanese political prisoner for ten years after being forcefully handed over to Bhutan by the then-Nepal government in 1989. As per an Amnesty International report, Mr Rizal was tortured inhumanely in Bhutan prison during his ten years as a political prisoner. Since then, he has been suffering from various acute ailments, such as diabetes, blood pressure and other sickness related to his old age. Mr Rizal is 76 years old.
Tek Nath Rizal has never compromised in his fight against injustice to the Bhutanese people, both in exile and inside. He sacrificed his entire life selflessly for the cause of the Bhutanese people; thus, at the age of 76 years, it is hard for any sensible person to believe that he was involved in a fake Bhutanese refugee scandal. GCRPPB strongly believes that Mr Rizal has wrongfully been accused as one of the culprits in the fake Bhutanese refugee scandal and thus it demands his immediate release.
Until Mr Rizal is not released, GCRPPB has requested Nepal Government to take the following action urgently:-
Allot a separate room free of frost and dampness for Mr Rizal away from any of those detainees he named in his court statement.
To make sure that Rizal is consulted, and his prior consent is taken before any strangers visitors are allowed to meet him.
Provide enough sleeping materials to Rizal to keep himself warm in the room.
Provide proper medical check-ups periodically on a priority basis due to Rizal's fragile health and old age and
Provide Rizal with proper security measures in the prison.
GCRPPB has also requested national and international human rights bodies and civil society leaders to visit him in prison and periodically inquire about his well-being. Furthermore, GCRPPB has asked all well-wishers of Mr Tek Nath Rizal to show their support and solidarity by visiting him in prison (when possible) to boost his morale during this difficult time of his life.