Nepal Bans Non-Essential Helicopter Flights Following Deadly Crash in Everest Region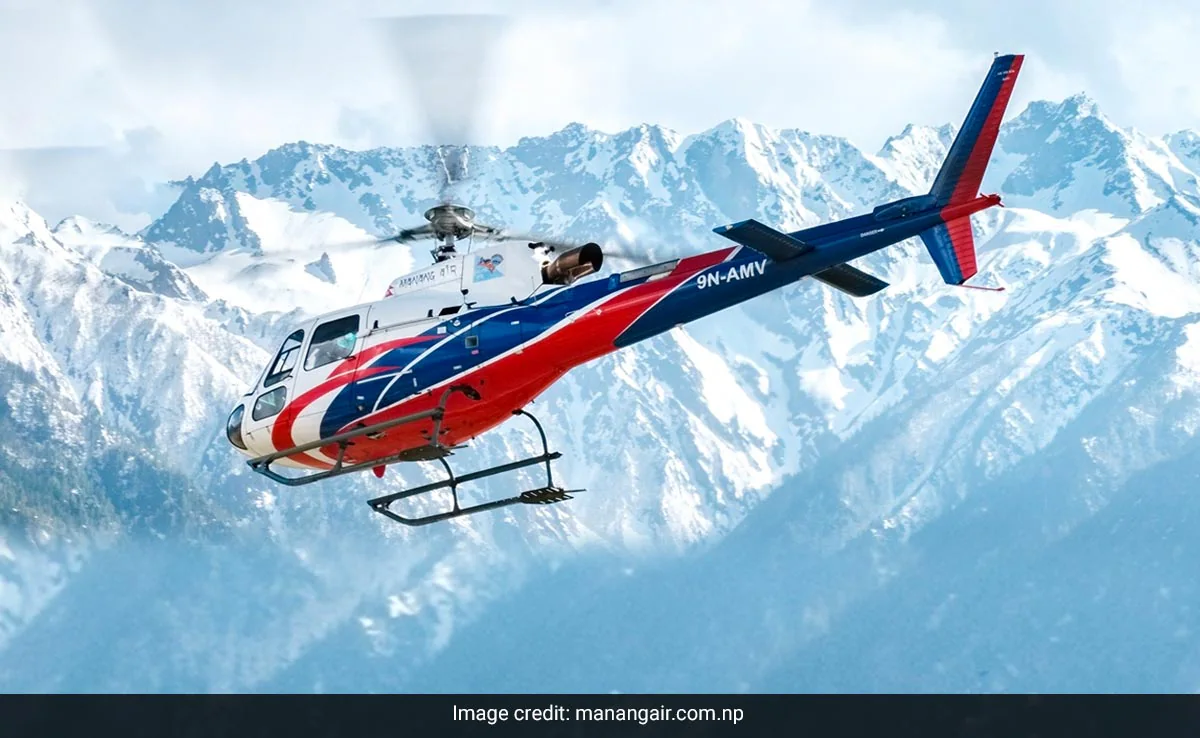 Kathmandu — Nepal's aviation regulator, the Civil Aviation Authority of Nepal (CAAN), has imposed a two-month ban on "non-essential" helicopter flights, including sight-seeing trips, in the wake of a tragic crash in the Everest region. The incident claimed the lives of six individuals, including five Mexican tourists and the Nepali pilot of a helicopter operated by Manang Air, a private company.
The ill-fated helicopter crashed while returning from a sight-seeing expedition, during which passengers had the opportunity to view the magnificent Himalayan peaks, including the world's highest, Mount Everest. The crash occurred on Tuesday, sending shockwaves through the aviation community and prompting authorities to take swift action.
In a Twitter post late on Wednesday, the CAAN announced the temporary restrictions, stating, "Non-essential flights like mountain flights, external load operations (sling flights), and showering of flowers by helicopters will be restricted till September." The move aims to enhance safety and prevent any further incidents during the monsoon season, which typically runs from June to September in Nepal.
To determine the cause of the tragic crash, Nepal has formed an investigation committee. The committee will diligently examine various factors that may have contributed to the accident, shedding light on the circumstances and enabling authorities to take appropriate measures to prevent similar incidents in the future.
Nepal's challenging terrain and adverse weather conditions make aviation operations particularly demanding. The country, known for being home to eight of the world's 14 tallest mountain peaks, including Mount Everest, often witnesses air crashes due to its numerous small airports located in remote hilly areas and near peaks frequently covered in clouds.
This recent crash marks Nepal's deadliest aviation disaster in three decades since the tragic incident in January, which claimed the lives of 71 individuals when a plane crashed near the popular tourist city of Pokhara. The frequency of such accidents underscores the importance of ongoing efforts to enhance safety standards in Nepal's aviation sector.
As the investigation committee begins its work, authorities, airlines, and aviation stakeholders must collaborate closely to address any potential safety concerns and implement necessary measures to ensure the well-being of passengers and the efficient functioning of air transportation in Nepal.
The temporary ban on non-essential helicopter flights serves as a proactive step by the CAAN to prevent any further loss of life and is a testament to Nepal's commitment to aviation safety.