Record Number of Nepali Students Seek Education Abroad in Diverse Fields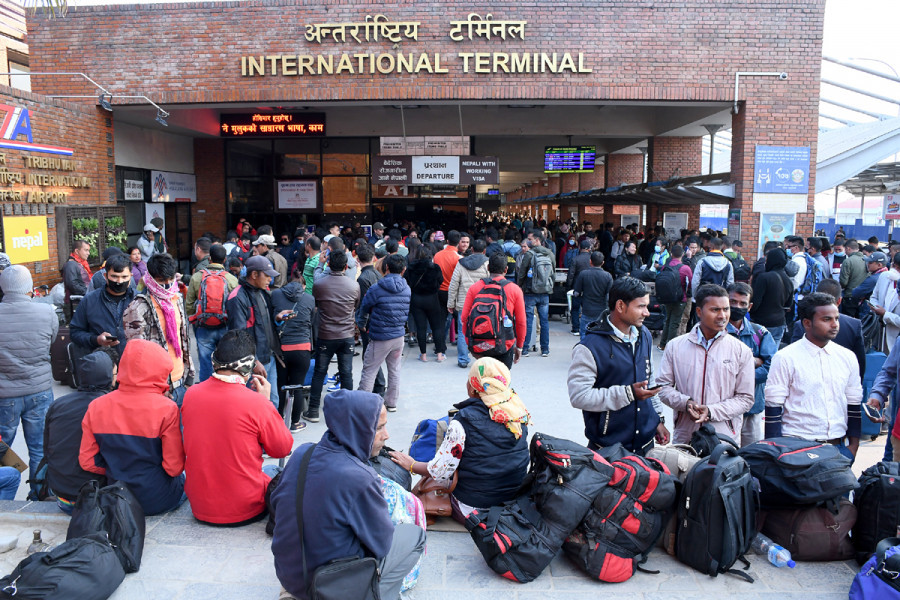 Kathmandu — In the fiscal year 2022/23, a record-breaking number of Nepali students have sought opportunities to study abroad, particularly in the field of management, according to data released by the Ministry of Education, Science, and Technology (MoEST). The MoEST, responsible for issuing No Objection Certificates (NOCs), reported that an astonishing 29,734 students obtained NOCs for pursuing management studies. However, the applications of 3,916 students were subsequently canceled.
Following closely behind management studies, 21,131 students acquired NOCs to study the Japanese language, showcasing the growing interest in Japanese language and culture among Nepali students. The pursuit of business studies also attracted a significant number of students, with 12,883 seeking educational opportunities abroad. Furthermore, 9,468 students opted for information technology (IT) programs, indicating a rising demand for tech-related education.
In terms of other fields of study, the health sector enticed 5,362 students, while 4,157 students were captivated by hospitality studies. Engineering programs attracted 4,100 students, and 3,923 students obtained NOCs for science-related studies. Moreover, 2,734 students secured NOCs for pursuing computer science degrees.
Overall, a staggering total of 108,730 students acquired NOCs for diverse educational programs across 57 fields, showcasing the wide range of academic interests among Nepali students. In addition to degree programs, 110,217 students obtained NOCs for various endeavors, including hotel management internships, entrance exams for medical programs, and preparatory courses such as T-course, M-course, G-course, and W-course. These preparatory courses are required before receiving an offer letter for degree programs in certain countries.
The increasing number of Nepali students seeking education abroad reflects the growing aspirations and recognition of the importance of international exposure and diverse educational opportunities. As more students explore their options beyond national boundaries, it is expected to contribute to their personal and professional development while fostering cultural exchange and global perspectives.