Massive Landslide in India's Raigad District Claims Sixteen Lives, Dozens Feared Trapped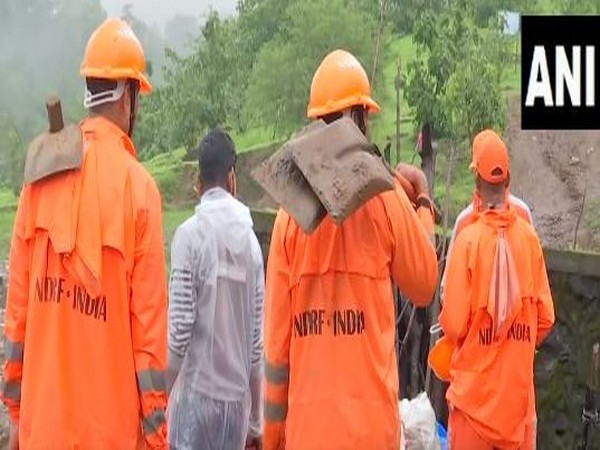 New Delhi — Tragedy struck Irshalwadi village in Maharashtra's Raigad district on Wednesday night as a devastating landslide flattened several homes, resulting in the loss of sixteen lives, with many others feared to be trapped. Rescue efforts have been hampered by the difficult terrain and continuous heavy rainfall, which triggered the landslide.
The landslide occurred in the remote village situated on the slope of a hill, impacting around 17 houses out of the 50 in the area. As rescue teams rushed to the disaster spot, they faced immense challenges navigating the uphill terrain, which has become slippery due to the ongoing rains. Heavy machinery like JCBs struggled to reach the site, leading to a significant portion of mud needing to be cleared manually.
An unnamed official informed the Press Trust of India that approximately 119 villagers are yet to be traced, including those who may have been away from the village when the landslide struck. The difficult weather conditions have also disrupted rescue operations, which were briefly halted on Thursday night but have now resumed.
National disaster response teams, police, medical teams, as well as locals and trekkers, are actively involved in relief efforts. About 21 people have been successfully rescued so far, with the focus on evacuating people from the scene and providing immediate medical attention to the injured.
As Maharashtra has been experiencing heavy rainfall for the past two weeks, causing floods and landslides across the state, India's weather department has issued warnings that heavy rainfall is likely to persist in parts of Maharashtra, including Raigad district, in the coming days.
Federal Home Minister Amit Shah expressed the priority to evacuate people from the affected area and attend to the injured immediately. Maharashtra Chief Minister Eknath Shinde announced compensation of 500,000 rupees ($6,000; £4,700) for the families of those who lost their lives in the tragic incident.
The situation remains critical, and rescue teams are working tirelessly to locate and aid those still trapped in the debris. The state government continues to monitor the relief efforts and provide support to the affected communities.