Nepali Nurses to be Recruited for UK National Health Service in Government-led Pilot Program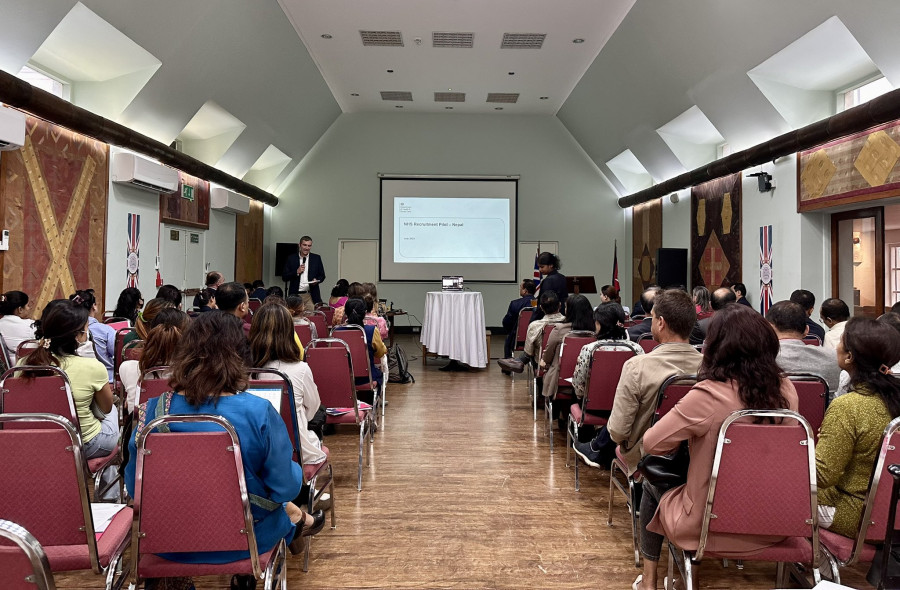 Kathmandu – In a groundbreaking collaboration, the Ministry of Labour, Employment, and Social Security of Nepal and the UK Department of Health and Social Care have joined forces to launch a nursing recruitment pilot program that will facilitate the recruitment of Nepali nurses into the UK National Health Service (NHS).
According to a joint statement issued by the British Embassy in Kathmandu and the Labour Ministry, the pilot program aims to recruit up to 100 nursing professionals to bolster the UK's healthcare workforce. The recruitment process will be highly competitive, with the UK undertaking the selection process through a government-to-government approach. Notably, the Department of Foreign Employment and the Hampshire Hospitals Foundation Trust in the UK will spearhead the recruitment procedures.
The memorandum of understanding between the governments of Nepal and the United Kingdom strictly forbids any involvement of employers, recruitment agencies, or entities outside the governmental framework in the recruitment process. This commitment ensures the ethical and fair selection of candidates.
"The pilot is a testament to the government of Nepal's dedication to establishing a just, respectful, and orderly migration process," stated the joint statement. Additionally, it assured that the Nepali nurses recruited under the program would enjoy the same rights, privileges, protections, and dignity as any other healthcare professionals working within the UK's healthcare system.
The collaborative initiative represents the fulfillment of the bilateral agreement on health partnership signed between Nepal and the United Kingdom in August of the previous year. The agreement laid the foundation for opening opportunities for Nepali nurses to contribute their skills and expertise to the UK's healthcare sector.
Both governments see the pilot program as an opportunity to learn from the initial phase and decide on the future of nurse recruitment. The success and outcomes of the program will guide future actions, determining whether recruitment will continue beyond the pilot phase.
Prospective Nepali nurses interested in participating in this unique opportunity can begin the application process by visiting the official website at https://ferms.dofe.gov.np.
This collaboration marks a significant milestone in Nepal-UK relations and holds the promise of mutually beneficial outcomes for both nations' healthcare sectors. The pilot program sets an example of responsible recruitment practices and underlines the importance of ethical migration processes between countries.