Controversial Sex Scene in Oppenheimer Sparks Outrage Among Hindu Right-Wing Groups in India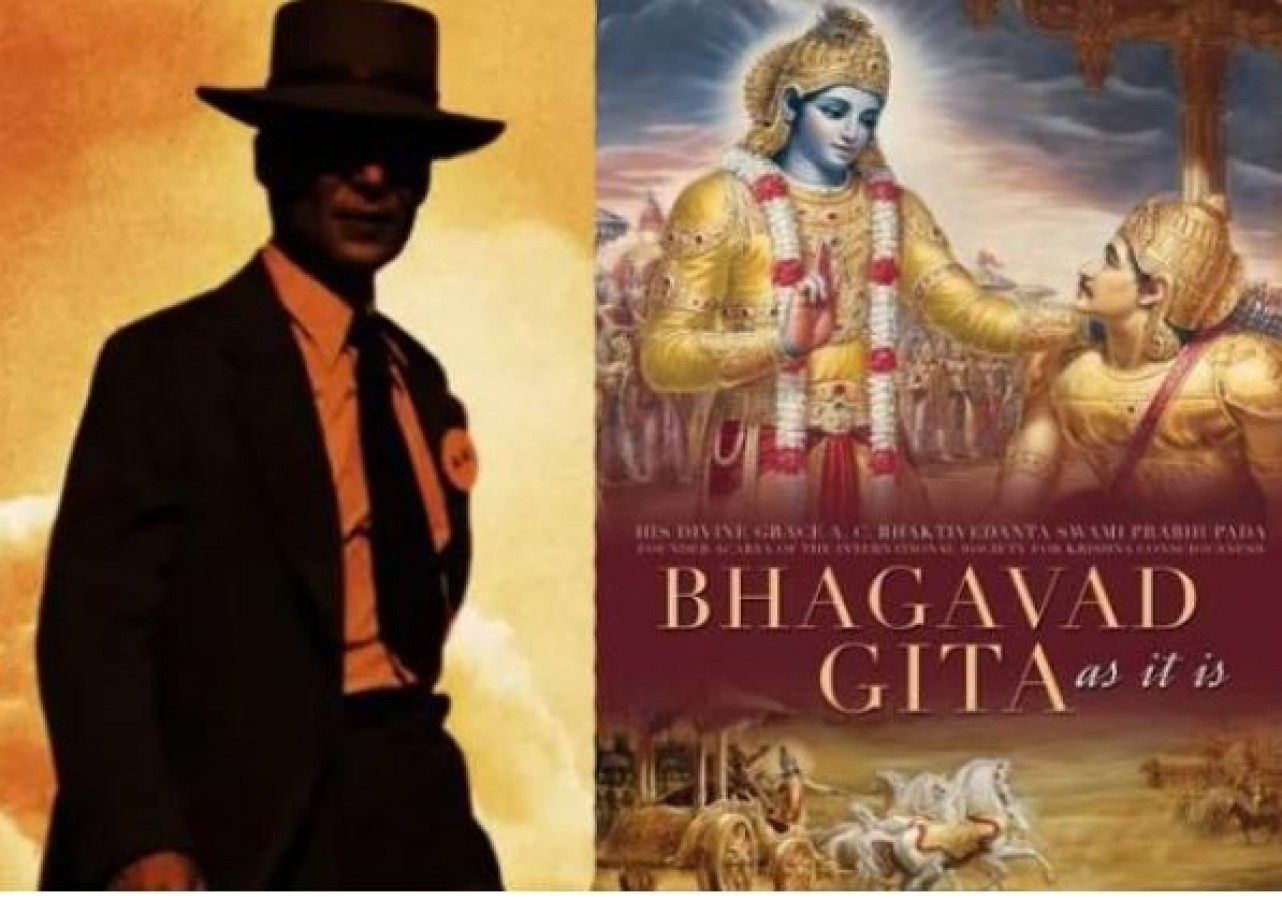 Mumbai, India – A sex scene in the recently released film Oppenheimer, featuring Cillian Murphy and Florence Pugh, has ignited a firestorm of controversy among Hindu right-wing groups in India. The contentious scene has been branded as a "disturbing attack on Hinduism" and has led to calls for a boycott of the movie.
During the controversial scene, Florence Pugh's character, Jean Tatlock, interrupts intercourse and picks up a copy of the Bhagavad Gita, a sacred scripture in Hinduism. She asks Cillian Murphy's character, Dr. J Robert Oppenheimer, to read from it while they continue their intimate act.
In the scene, Oppenheimer recites the famous line from the Bhagavad Gita, "Now I am become Death, the destroyer of worlds," as he resumes his intimate encounter with Jean.
The Bhagavad Gita is a revered text believed to have been composed thousands of years ago as part of the Hindu epic Mahabharata. It contains teachings given by Lord Sri Krishna to Arjuna, one of the Pandava brothers in the Mahabharata.
The portrayal of the sacred scripture in a sexual context has sparked outrage among Hindu right-wing groups, with a politician from India's Hindu-nationalist Bharatiya Janata Party (BJP) denouncing the film as an attack on Hinduism. He claimed that it was part of a larger conspiracy by anti-Hindu forces.
India's Information Commissioner, Uday Mahurkar, issued a statement expressing his concern over the scene, labeling it a "direct assault on religious beliefs of a billion tolerant Hindus." He likened the scene to "waging a war on the Hindu community" and urged the filmmakers to remove it to avoid further controversy.
The federal minister of information and broadcasting, Anurag Thakur, also expressed displeasure over the portrayal of the sacred text in the film.
In response to the growing controversy, many right-wing supporters have called for a boycott of Oppenheimer in India.
The film, directed by Christopher Nolan, has been released with a U/A certification by India's Central Board of Film Certification, indicating that it contains moderate adult themes and can be watched by children below 12 years of age with parental guidance. However, in other countries, Oppenheimer has been released under the R-rated category.
As the controversy continues to gain momentum, the filmmakers and producers of Oppenheimer may face pressure to address the concerns raised by Hindu right-wing groups in India.
For now, the controversy surrounding the sex scene in Oppenheimer remains a contentious issue, dividing opinions and sparking debates over artistic expression, religious sensitivity, and cultural representation in cinema.