Nepali Boxer Puran Rai Triumphs at Scotland Pro Boxing, Clinches Scotish UBA Title Belt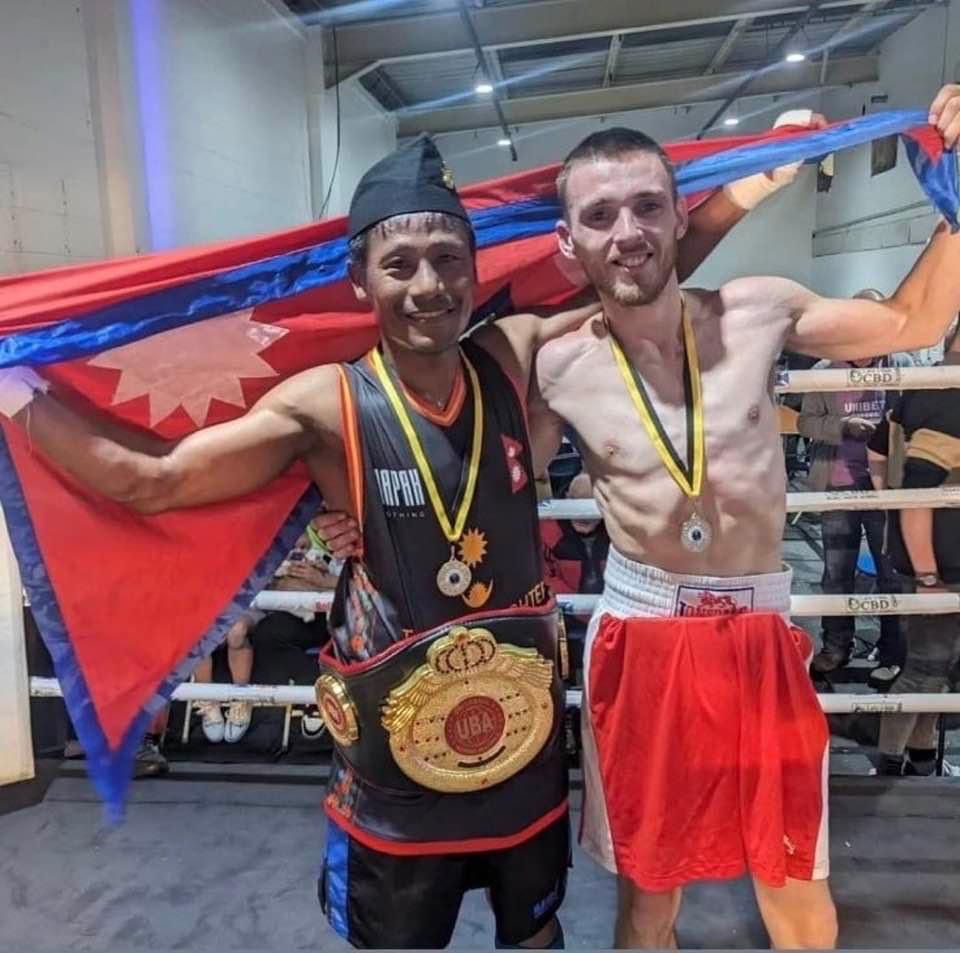 London — In an impressive display of skill and determination, Nepali boxer Puran Rai emerged victorious at the Scotland Pro Boxing event, securing the prestigious Scotish UBA title belt in the process. The event, held in Scotland, witnessed Puran Rai facing off against Ryan Kart in a thrilling match that culminated in a third-round technical knockout (TKO) in his favor.
The Nepali National International Player Association President, Siddharta Vikram Chhetri , proudly said Puran Rai's triumph, commending his outstanding performance in the ring. The hard-fought victory not only showcased Rai's boxing prowess but also highlighted the potential of Nepali boxers on the global stage.
In other matches involving Nepali contenders, Akash Dangi vied for the UBA and UBO title against Andy Bell but was unable to secure the win. Despite the defeat, Dangi's participation marked a significant achievement for the Nepali boxing community, as they continue to make strides in the international boxing circuit.
Unfortunately, Max Basnet's anticipated match was canceled due to unforeseen circumstances. Basnet expressed his disappointment, revealing that his opponent sustained an injury a few days prior to the event, leading to the unfortunate cancellation.
With Puran Rai's victory, Nepali boxing has garnered further attention and recognition, elevating the sport's popularity in Nepal. The achievement serves as an inspiration for aspiring boxers in the country, motivating them to push their boundaries and pursue excellence in the sport they are passionate about.