Rising temperatures, extreme weather events, and melting glaciers threaten socio-economic stability and agriculture in Asia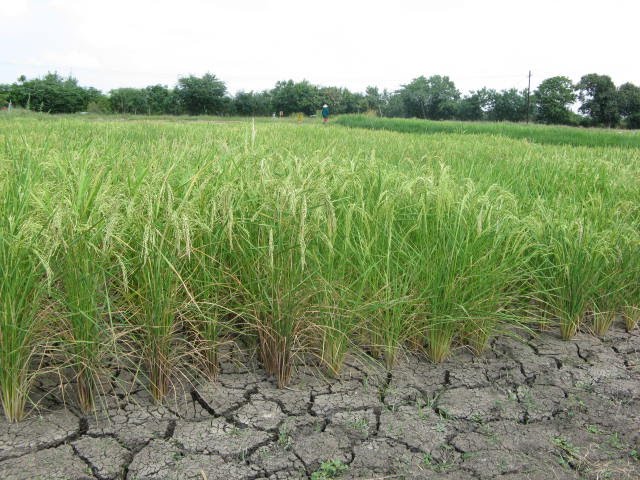 New York — Asia is experiencing a surge in climate change impacts, surpassing the global average, as reported by the World Meteorological Organization (WMO) in its latest State of the Climate report. Published on Thursday, the report highlights the region's vulnerability to rising temperatures, melting ice and glaciers, and an alarming increase in extreme weather events.
According to the WMO report, Asia's mean temperature for 2022 was the second or third warmest on record, soaring approximately 0.72 degrees Celsius above the 1991-2020 average. This increase itself was about 1.68°C higher than the WMO's 1961-1990 reference period for climate change, indicating the region's rapid warming.
One of the most critical concerns is the potential socio-economic disruption caused by melting ice and rising sea levels. The High Mountain Asia region, in particular, witnessed a drastic loss of glaciers due to exceptionally warm and dry conditions in 2022. This situation has significant implications for future food and water security and ecosystem stability.
Asia is labeled as the world's most disaster-prone region, according to the WMO's new report. In 2022, the continent witnessed over 80 disasters, mainly floods and storms, resulting in more than 5,000 fatalities and affecting around 50 million people. The overall economic damage surpassed a staggering $36 billion.
WMO Secretary-General Petteri Taalas highlighted the prevalence of drier-than-normal conditions and drought across several areas in Asia. In China, prolonged droughts severely impacted water availability and the power supply, leading to estimated economic losses of over $7.6 billion.
Pakistan faced devastating losses in 2022 due to severe flooding during the monsoon season. Within just three weeks, the country experienced 60 percent of its normal monsoon rain, affecting over 33 million people (approximately 14 percent of the population). The disaster resulted in more than $15 billion in losses, with over 1,730 reported deaths and nearly eight million people displaced.
The report also brought attention to the overall surface ocean warming trend in Asia since 1982. In the northwestern Arabian Sea, the Philippine Sea, and the seas east of Japan, warming rates have exceeded 0.5°C per decade, three times faster than the global average.
The report was released during a meeting of the UN Economic and Social Commission for Asia and the Pacific's (ESCAP) Committee on Disaster Risk Reduction. It emphasizes the urgent need to focus on agriculture and food security as the expected increase in extreme events across Asia will significantly impact this sector, necessitating robust climate adaptation planning.
The WMO report serves as a stark warning, urging Asian nations to prioritize climate change mitigation and adaptation efforts. The region's increasing vulnerability to climate impacts demands collective action and international cooperation to safeguard lives, livelihoods, and the environment.