Indian Prime Minister Narendra Modi and Nepal's Prime Minister Prachanda Review Bilateral Cooperation for Developmental Projects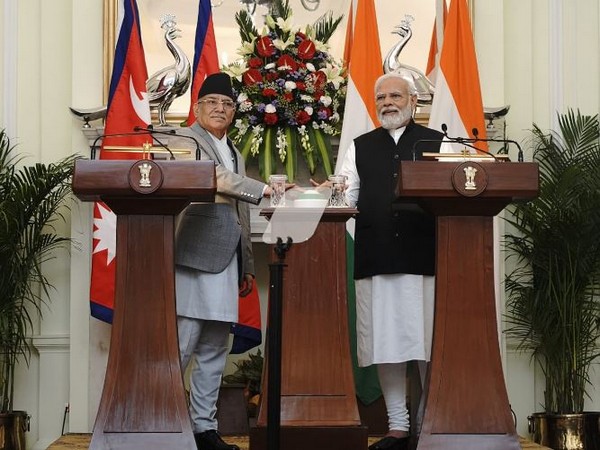 New Delhi— In a recent telephone conversation, Prime Minister Narendra Modi and Nepal's Prime Minister Pushpa Kamal Dahal 'Prachanda' discussed various aspects of India-Nepal bilateral cooperation. They reviewed the outcomes of Prachanda's recent visit to India, aimed at strengthening the deep bonds of friendship and advancing the bilateral partnership.
The leaders expressed their commitment to the 'Neighbourhood First' policy, emphasizing the importance of Nepal as a close and friendly neighbor. The conversation marks another milestone in the tradition of high-level exchanges between the two countries.
In line with their commitment to development, the Indian embassy in Kathmandu and the Ministry of Federal Affairs and General Administration of Nepal signed four Memorandums of Understanding (MoUs) to undertake developmental projects. These projects, to be built under India's grant assistance, include three in the education sector and one in Water Supply and Sanitation. The total estimated cost of these projects is NRs. 170 million.
The four projects are as follows:
Construction of School Building of Shree Galainath Secondary School, Shailashikhar Municipality.
School Building of Shree Himalaya Secondary School, Byas Rural Municipality in Darchula District.
School Building of Diding Primary School, Chichila Rural Municipality in Sankhuwasabha District.
Construction of Shreepur Water Supply and Sanitation Project, Triyuga Municipality in Udayapur District of Nepal.
The implementation of these projects by local authorities in their respective regions will provide improved education facilities and water supply & sanitation for the local communities, significantly enhancing the quality of life for people in Nepal.
Notably, this collaboration builds on the strong history of India's support to Nepal's development. Since 2003, India has undertaken 546 High Impact Community Development Projects (HICDPs) in Nepal, focusing on crucial areas such as health, education, drinking water, connectivity, and sanitation. Of these, 483 projects have been completed, with the remaining 63 projects currently under implementation. The total cost of all these projects amounts to NPR. 1220 Cr (INR. 762 Cr.). The majority of these projects are implemented through the local authorities of the Nepali Government.
The latest initiatives reaffirm the commitment of both nations to strengthen their partnership and contribute to the progress and prosperity of their people.