Uttarakhand landslide: Three Nepali victims identified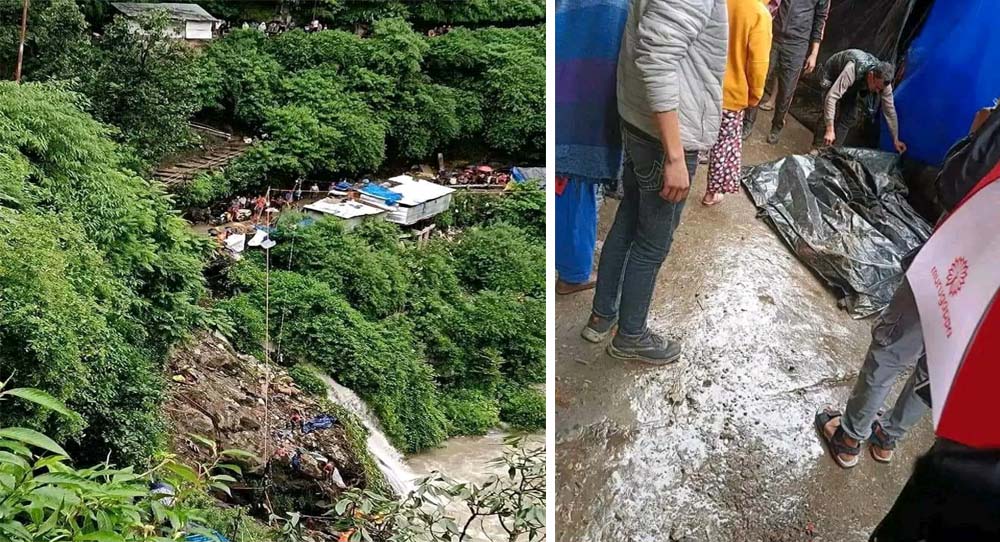 Mahendranagar, Aug 5: Among those Nepalis gone missing in the landslide that occurred at Gaurikund of Rudraprayag in Uttarakhand, India last Thursday, the identity of three persons has been established. They are Tek Bahadur Kami, Prakash Kami and Devi Kami from Kalikot district.
Senior Superintendent of Nepal Police deputed at Nepali Embassy in Delhi, Uma Prasad Chaturvedi, informed that the identity of three Nepalis killed in the landslide at Gaurikunda was ascertained with the help of their relatives. The relatives were near the accident site, Chaturvedi shared with the Rastriya Samachar Samiti (RSS).
Hundreds of Nepalis are working at Gaurikunda as labourers and small hotel owners. Coordination with the Indian side is intact to get further details on the landslide and casualties.
A total of 19 persons, including 13 Nepalis have been missing in the landslide at Gaurikunda of Rudraprayag triggered by the rainfall since Thursday night. Search for the missing ones is underway.
The landslide also buried three hotels run by Nepalis, it is said.
The search for the missing Nepalis is continued through the coordination of the Nepali Embassy in New Delhi, according to the Ministry of Foreign Affairs. (RSS)