Wakefield Celebrates First-Ever South Asian Heritage Month with Enthusiasm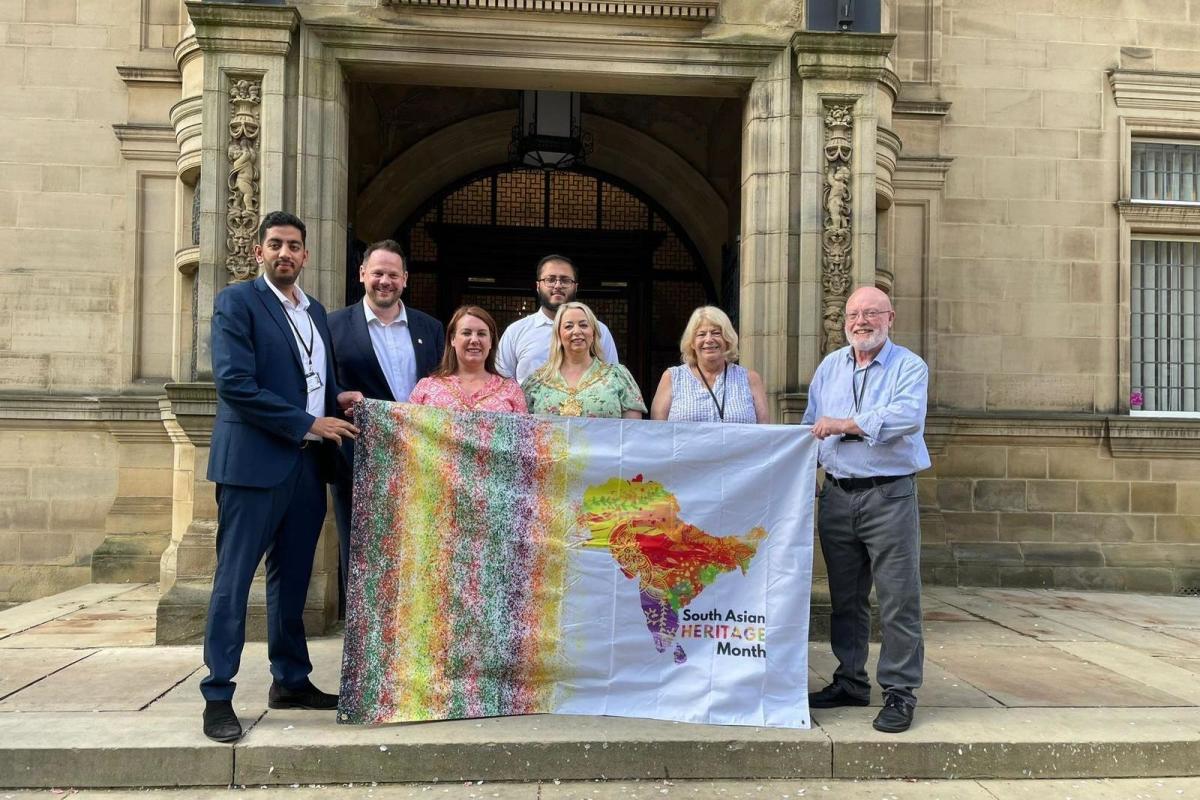 Wakefield, August 15 – In a historic moment, politicians and community members in Wakefield have come together to mark the first South Asian Heritage Month (SAHM) since its establishment in 2020. This month-long celebration, dedicated to recognizing and honoring the invaluable contributions of South Asian communities to the United Kingdom, commenced on July 18 and will continue until August 17.
The event was spearheaded by Mayor of Wakefield, Coun Josie Pritchard, who emphasized the significance of acknowledging the remarkable influence of the South Asian community in the region. She expressed her pride in the diverse and inclusive nature of Wakefield, highlighting the increased representation of South Asian councillors in recent years.
Coun Pritchard stated, "Our Year 2024 will deliver an annual program that not only welcomes all members of our community but also ensures representation of our residents. Key events like South Asian Heritage Month will form a crucial part of our program, allowing us to showcase activities linked to and inspired by South Asian heritage across the District."
South Asian Heritage Month, observed from July 18 to August 17 each year, serves as a platform to commemorate and celebrate the rich tapestry of South Asian cultures, histories, and communities. The month-long celebration aims to foster a deeper understanding of the diverse heritage and cultures that have cultivated lasting connections between the UK and South Asia.
The event in Wakefield was meticulously organized by Armaan Khan, councillor for Normanton ward, who expressed his excitement over marking the inaugural South Asian Heritage Month in the district. Coun Khan emphasized the importance of celebrating the district's vibrant diversity and looked forward to the promising plans that await next year's celebration in 2024.
South Asian culture has undeniably left an indelible mark on Britain, contributing to various aspects of life, including cuisine, attire, music, language, and the overall ambiance of towns and cities. The selected dates for the celebration hold historical significance, with July 18 commemorating the royal assent of the Indian Independence Act 1947 and August 17 marking the publication of the Radcliffe Line in 1947, which demarcated the border between India, West Pakistan, and East Pakistan (now Bangladesh).
As the first South Asian Heritage Month celebration in Wakefield unfolds with enthusiasm and pride, it stands as a testament to the district's commitment to inclusivity, diversity, and the recognition of the shared heritage that has woven its way into the fabric of the UK's cultural tapestry.