China Invites South Asian Countries to Share in Economic Growth at China-South Asia Expo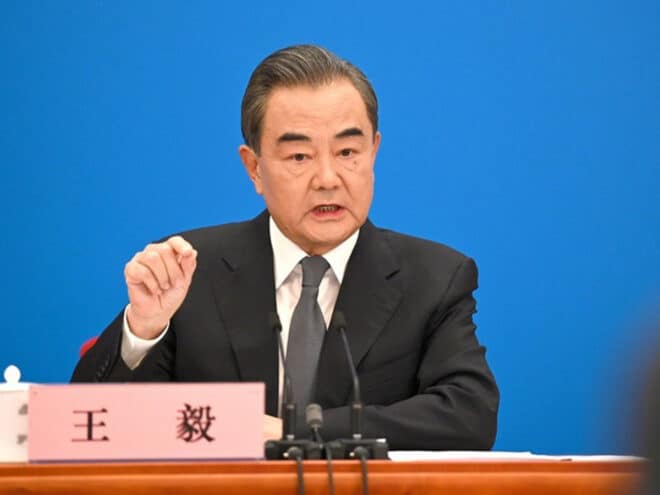 Beijing, China – August 18, 2023
China's Foreign Minister, Wang Yi, has extended an invitation to South Asian nations to join its "express train" of economic growth and partake in the benefits of its expanding prosperity. Wang made this call during his address at the opening ceremony of the 7th China-South Asia Expo, held in Kunming, the capital of Yunnan Province.
The expo holds special significance as it marks the 10th anniversary of both the event itself and the Belt and Road Initiative (BRI), as well as the neighborhood diplomacy principles proposed by President Xi Jinping. Wang Yi, Director of the Office of the Central Commission for Foreign Affairs and a member of the Political Bureau of the Communist Party of China Central Committee, emphasized the decade of consolidated solidarity, cooperation, and Belt and Road advancement between China and South Asian countries.
"China welcomes South Asian countries to get on board the express train of China's development and share in the dividends of China's development," Wang Yi stated, as relayed by Foreign Ministry spokesperson Wang Wenbin.
China's GDP reached 59.3 trillion yuan (approximately USD 8.3 trillion) in the first half of 2023, experiencing a 5.5 percent year-on-year increase, according to data from the National Bureau of Statistics.
Wang Yi expressed China's readiness to collaborate with South Asian countries to seize historic opportunities, enhance solidarity and coordination, stimulate new development momentum, and contribute to lasting regional peace, stability, and prosperity.
The expo's opening ceremony saw the participation of esteemed figures such as Sri Lankan Prime Minister Dinesh Gunawardena, Lao Vice President Pany Yathotou, Nepalese Vice President Ram Sahay Prasad Yadav, and Vietnam's Deputy Prime Minister Tran Luu Quang. This five-day event, themed "Solidarity and Coordination for Common Development," drew representatives from 85 countries, regions, and international organizations, along with over 30,000 exhibitors both online and offline. Notably, it encompassed South Asian and Southeast Asian countries and members of the Regional Comprehensive Economic Partnership (RCEP).
Since its inauguration in 2013, the China-South Asia Expo has catalyzed cross-border business connections and propelled overall trade momentum between China and South Asia. This partnership has resulted in a substantial surge in trade volume, with last year's aggregate trade reaching nearly USD 200 billion, displaying an average annual growth rate of over 8 percent. This significant progress marks a remarkable trajectory from the expo's inception, underscoring the pivotal role it plays in fostering economic ties and mutual benefits.
Wang Yi concluded his address by outlining four areas of cooperation: deepening strategic mutual trust, enhancing connectivity, fostering economic and trade collaboration, and strengthening people-to-people exchanges. With this, the 7th China-South Asia Expo stands as a shining beacon of exchanges and cooperation, connecting nations and paving the way for shared growth and prosperity.