Himalaya Jet's Executive Director Meets British Prime Minister Rishi Sunak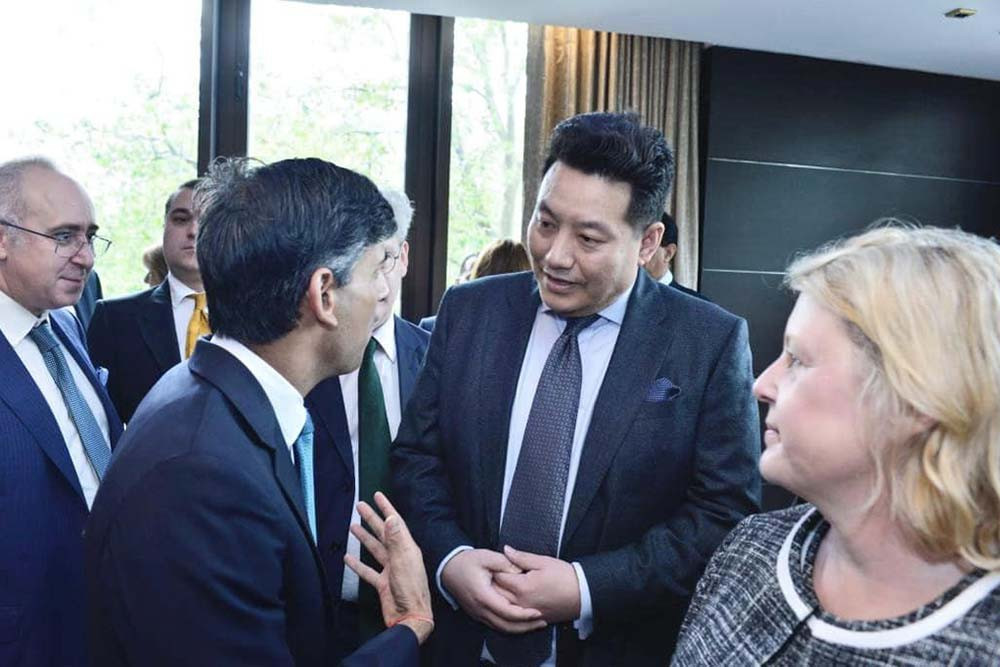 Kathmandu — Dipendra Gurung, the Executive Director of Himalaya Jet, recently had the honor of meeting British Prime Minister Rishi Sunak at a luncheon arranged by British Member of Parliament for Cities of London and Westminster, Nickie Aiken, in London.
The luncheon, hosted by Aiken from the Conservative Party, provided an opportunity for Gurung to engage with Prime Minister Sunak and discuss various matters. During their conversation, Gurung extended an invitation to Prime Minister Sunak to visit Nepal.
The interaction allowed Prime Minister Sunak to inquire about Gurung's international airline startup, Himalaya Jet, and its flight operations. Gurung shared insights about the airline's future plans and its scheduled operations.
Gurung revealed that Himalaya Jet, a long-haul carrier, has laid out plans to commence regular commercial flights to destinations like Monte Carlo, Macau, and Las Vegas by 2025. Furthermore, the airline is set to operate flights to 33 major cities around the world, including direct charter flights to Nepal later this year.
In addition to discussing aviation endeavors, Gurung also took the opportunity to propose that Prime Minister Sunak consider visiting Pashupatinath and exploring the Himalayan region for a vacation. In response, Prime Minister Sunak expressed his plans to visit India in September.
Amid the conversation, Gurung unveiled his plans to organize the Miss World contest in India, scheduled for December. Himalaya Jet, a UK-registered airline under the ownership of the Gurung Family Conglomerate, is poised to begin operations from London. The airline will soon initiate direct flights connecting Nepal with London, Paris, and Frankfurt, starting from September.
The meeting with British Prime Minister Rishi Sunak marks a significant step in Himalaya Jet's journey, as it seeks to foster global connectivity while also fostering cultural and diplomatic exchanges between Nepal and the United Kingdom.