The Seed NanoTech organising ICAPMOT in Canada next year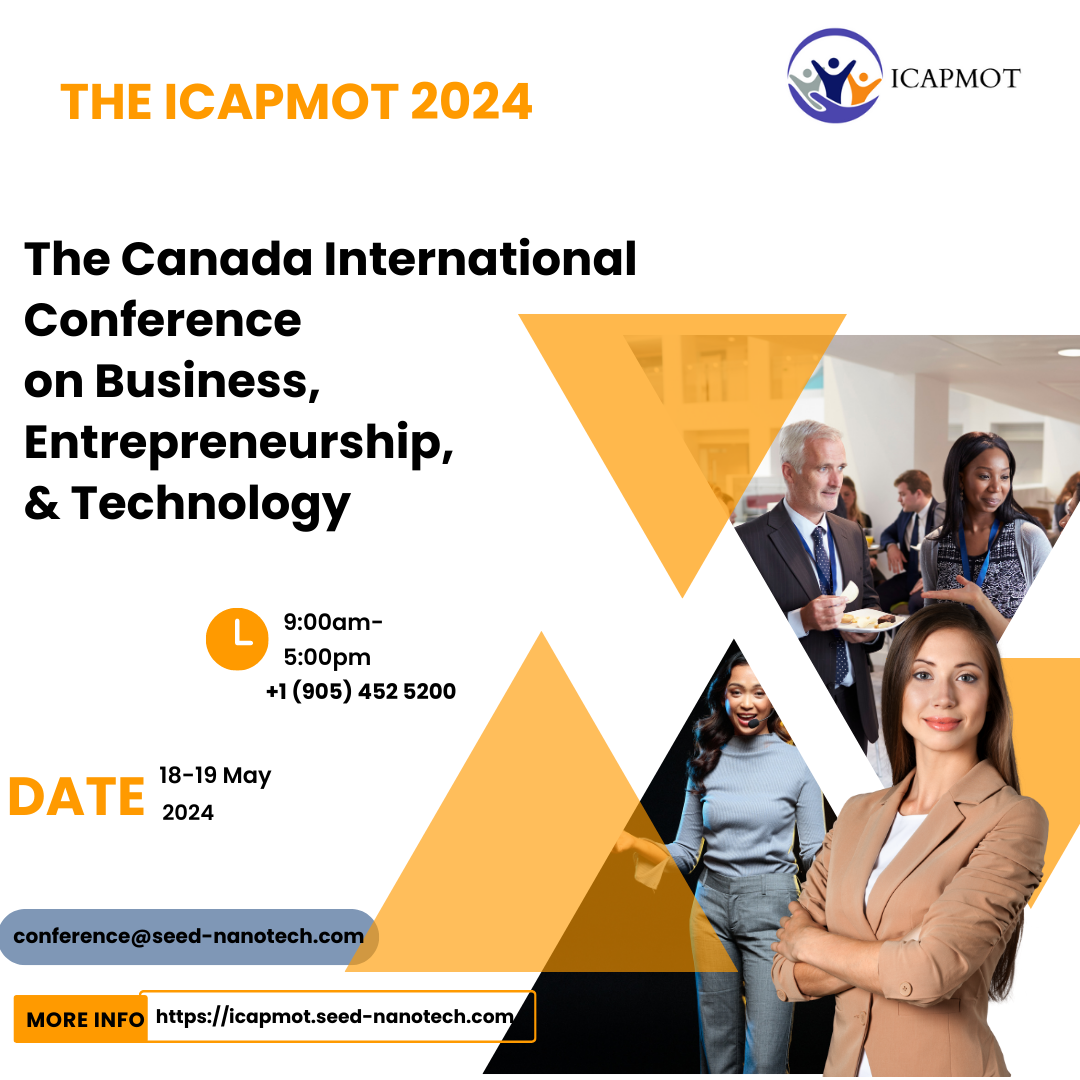 London : TheSeed NanoTech, a Canada-based tech company, is organising the International Conference on Advancements in Business, Management, Entrepreneurship, and Nanotechnology (ICAPMOT) in May next year in Canada.
Bringing together luminaries, researchers, and professionals across diverse domains, the event promises to be a hub of transformative ideas and collaborative opportunities, the organizer said.
Scheduled to take place from May 18 to 19, 2024, in Brampton, Canada, at the Courtyard Marriott Hotel, ICAPMOT 2024 aims to foster a dynamic platform for the cross-fertilization of concepts, allowing attendees to delve into the intricate interplay between business strategies, management methodologies, entrepreneurial pursuits, and cutting-edge nanotechnology breakthroughs, the organisers said.
"ICAPMOT 2024 is not just another conference; it's an unparalleled venture that invites participants to explore the captivating crossroads of business, entrepreneurship, technology, and nanoscience. The agenda seeks to address emerging prospects and challenges at the nexus of these domains, promising insights that could potentially reshape industries and usher in unprecedented innovations. Attendees will have a golden chance to network, exchange knowledge, and partake in industry visits, followed by an illuminating half-day city tour," said Dr Conrad Rizal, chair of the conference organising committee.
The organisers have invited participants to submit their abstracts and register promptly through the official conference website: https://icapmot.seed-nanotech.com. By doing so, participants can also seize the opportunity to become a conference member, unlocking additional benefits for engagement and participation.
One of the defining features of ICAPMOT 2024 is its lineup of plenary and invited keynote speakers who are stalwarts in the fields of business, management, entrepreneurship, and nanotechnology. These visionaries will share their insights, experiences, and visions, catalyzing cross-disciplinary dialogues.

The organisers are expecting participation from Canada, the United States, and beyond. With representation from academia, industry, research institutions, and entrepreneurial ventures, ICAPMOT 2024 is poised to be a melting pot of perspectives, fostering the exchange of ideas and the formation of novel partnerships, Dr Rizal said. Also, young researchers and emerging talents will have the opportunity to showcase their work through interactive poster sessions, infusing fresh insights into the overarching conference discussions, he added.