Pakistani Court Suspends Former PM Imran Khan's Corruption Conviction Amid Political Turmoil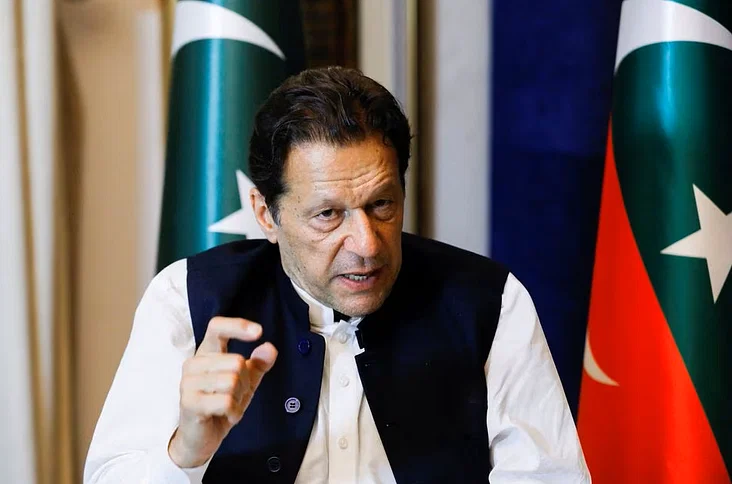 ISLAMABAD – A Pakistani court has taken a significant step in the legal proceedings involving former Prime Minister Imran Khan, suspending his recent corruption conviction, according to his lawyer. However, uncertainty prevails over whether this development will lead to his immediate release from incarceration.
Imran Khan, the 70-year-old former cricketer turned politician, has been a central figure in the tumultuous political landscape of Pakistan since his removal through a parliamentary vote of confidence in April 2022. His relationship with the country's influential military leaders has also experienced deterioration over the past year.
Khan's imprisonment on 5th August followed a three-year sentence for the unlawful sale of state gifts during his prime ministership from 2018 to 2022. The conviction had additional consequences, barring him from participating in elections for a five-year period as per a decision by Pakistan's election commission.
Naeem Panjutha, Khan's lawyer, conveyed that the sentence had been suspended, adding expressions of gratitude and relief. The legal team had presented an appeal on the grounds that Khan was convicted without being afforded the opportunity to defend himself.
Shoaib Shaheen, another of Khan's lawyers, disclosed that the court had ordered Khan's release on bail. However, the situation remains uncertain, given that arrest orders are still active against him in other cases.
Khan confronts an array of legal challenges, encompassing charges ranging from abetment to murder to leaking state secrets and orchestrating violent protests. He has already faced arrest in connection with a separate case related to leaking state secrets and compromising national security.
The impact of the conviction suspension on Khan's election eligibility remains ambiguous. Although national elections were originally scheduled for this year, the likelihood of delay by several months adds further uncertainty.
This latest development marks another legal victory for Khan. It comes on the heels of the Balochistan high court's decision to dismiss sedition charges against him, citing improper filing procedures. As Pakistan navigates a complex political landscape, the situation surrounding Khan's legal battles continues to be closely monitored by the nation and the international community.