Thousands of Nepalis in the UK Gather for Spectacular Fourteenth Edition of Nepali Fair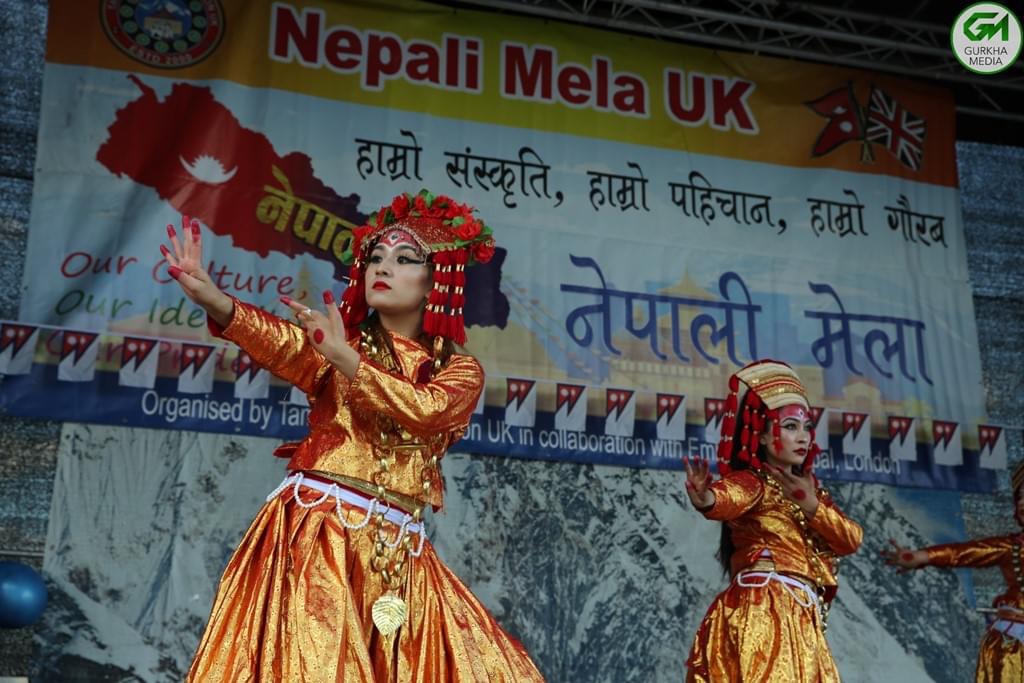 LONDON – The spirit of Nepali culture, pride, and identity was vividly displayed as thousands of Nepalis in the UK gathered for the fourteenth edition of the annual Nepali Fair held in Britain. The event, organized by Tamudhin UK in collaboration with the Nepali Embassy London, attracted approximately seven thousand enthusiastic spectators at the Kempton Park Racecourse in London on Sunday.
Despite the challenges posed by the pandemic, this year's fair marked a remarkable return to normalcy, drawing in a significantly large audience compared to previous years. The event bore the theme "Our Culture, Our Pride, Our Identity," echoing the collective sentiment of the Nepali diaspora.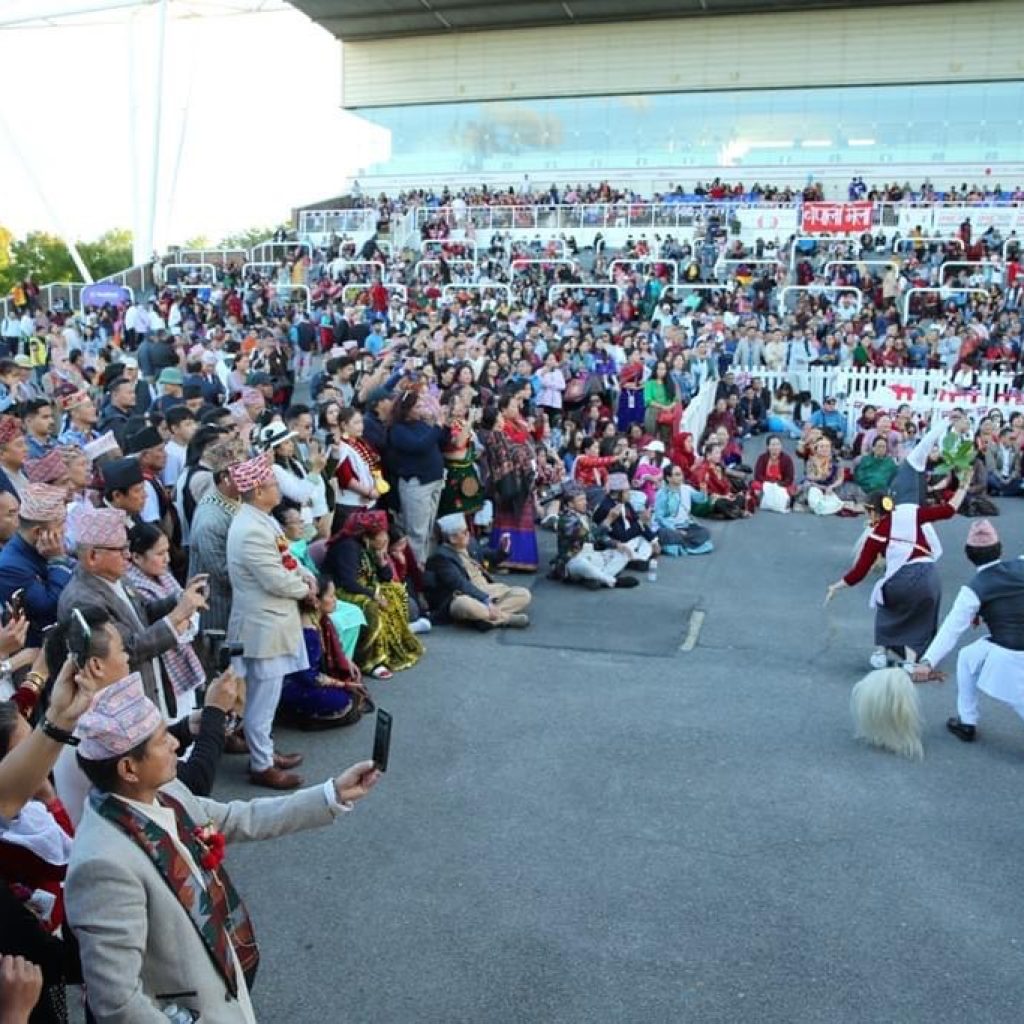 Photo : Milan Tamu
The fair featured an array of captivating cultural tableaus and dances presented by over two dozen Nepali organizations and communities in the UK. Each performance was a celebration of Nepal's rich culture, art, and traditions, creating a vibrant tapestry of the nation's heritage on British soil.
Attendees were treated to a diverse array of more than three dozen stalls offering Nepali food, clothing, jewelry, and a variety of trades and charitable endeavors, adding to the festive atmosphere of the fair.
The sight of thousands of Nepalis, adorned in national, ethnic, and cultural attire, created a breathtaking scene that evoked a sense of Nepal within the heart of Britain. As participants joyfully danced to the beats of traditional tunes, the fair truly embodied the spirit of Nepal on foreign shores.
Nepali Ambassador to the UK, Gyan Chandra Acharya, who presided over the event as the chief guest, underscored the fair's message that Nepalis abroad remain deeply connected to their identity, culture, and traditions. He praised the fair's contribution to enhancing mutual harmony and brotherhood among the diaspora through the promotion of Nepali culture.
Kul Acharya, NRNA Central President, expressed gratitude to the organizers, recognizing the British Nepali Fair as a means of showcasing Nepal's essence beyond its borders.
Hari Gurung, President of Tamudhin UK, emphasized that the fair's primary objective is to foster unity among Nepalis in the UK while bridging the new generation with their cultural roots.
The event saw Kirat Rai Yayokhya UK clinch the Ambassador's Cup, awarded for the best cultural tableau and dance performance, receiving 1100 pounds in cash. Ghandruk Samaj UK and Pasa Puch: Guthi UK secured the second and third positions, each earning cash prizes of 700 and 500 pounds, respectively.
Through this vibrant cultural gathering, the Nepali diaspora in the UK reaffirmed their strong bonds with their homeland, showcased their cultural richness, and embraced their collective identity with unwavering pride.