G20 Leaders Adopt Consensus Declaration at Delhi Summit, Ukraine Expresses Disappointment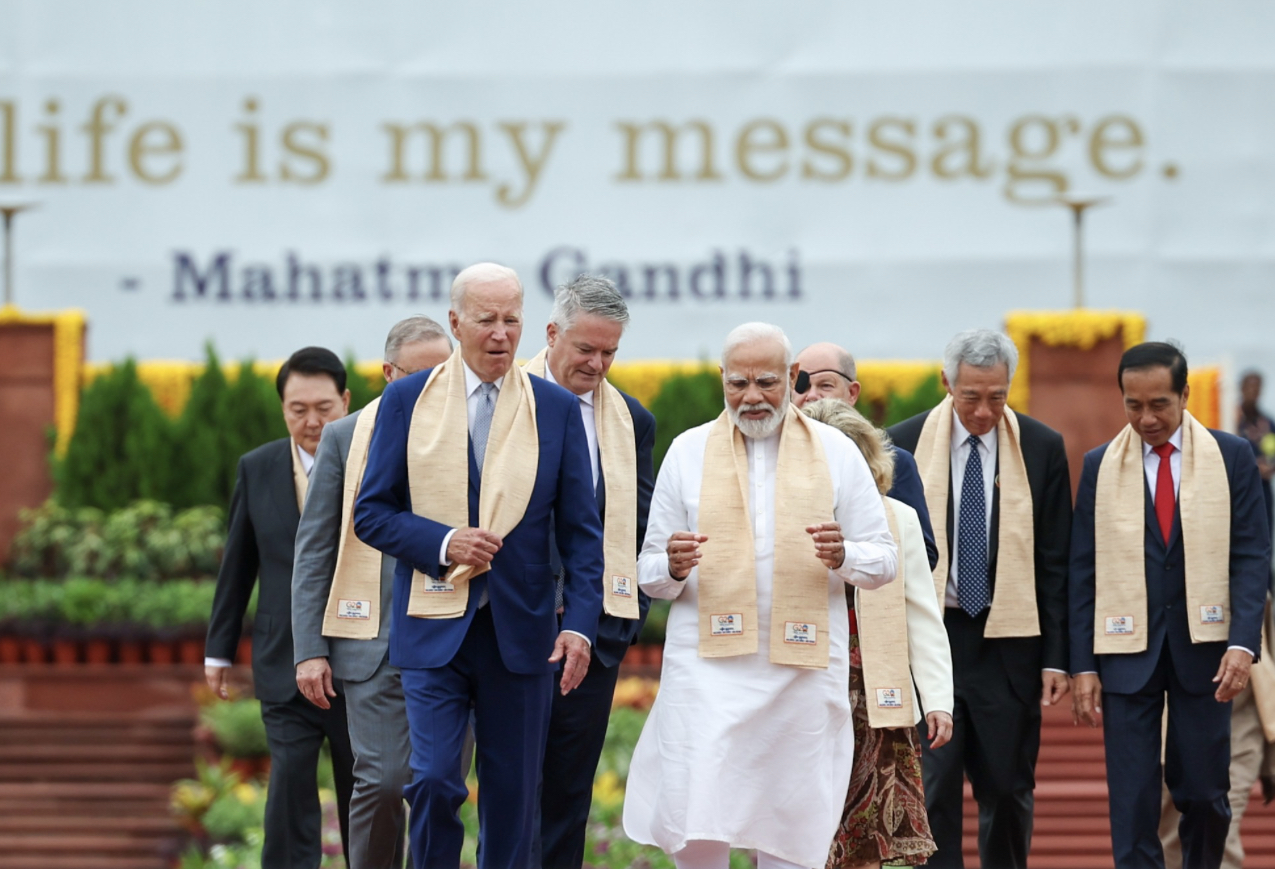 New Delhi – World leaders gathered at the G20 summit in India have officially adopted a joint declaration despite concerns over the Russia-Ukraine conflict. The consensus declaration, announced by Indian Prime Minister Narendra Modi on Saturday, signaled a breakthrough in the face of potential disagreements.
Modi, speaking during the summit, announced, "I have just received the good news that due to the hard work of our teams and your cooperation, a consensus has been reached on the New Delhi G20 leaders' summit declaration." The declaration was met with applause and marked a significant achievement for the summit.
However, the declaration's omission of direct condemnation of Russia for the war in Ukraine has left Ukraine disappointed. While the statement did call on all states not to use force to acquire territory, it did not name Russia explicitly.
Notably, the G20 summit was held without the presence of Russian President Vladimir Putin and China's President Xi Jinping. Instead, China was represented by Premier Li Qiang. Despite this absence, the summit witnessed important developments, including the African Union being granted permanent membership in the G20.
India formally handed over the G20 presidency to Brazil, which is set to assume leadership in December. The joint declaration addressed various global issues, including climate financing, global debt, World Bank reform, and a new "green development pact" among member states. It also ratified the African Union's official inclusion in the G20.
Regarding climate action, the declaration was described as the "most ambitious document" yet, with commitments to triple global renewable energy capacity by 2030. However, there was no new language concerning efforts to phase out fossil fuels, with member states committing only to a "phase down" of coal.
The summit took place under tight security measures, with businesses, offices, and schools closed in the host city, New Delhi. Prime Minister Modi opened the meeting by urging G20 members to address the "global trust deficit."
Despite the consensus over the Leaders' Declaration, the summit had been anticipated to be dominated by Western nations and their allies. Speculation arose over China's decision not to send President Xi Jinping, with U.S. Deputy National Security Adviser Jon Finer suggesting that China might be shifting its focus towards other groupings like BRICS, which includes Brazil, Russia, India, China, and South Africa.
BRICS has recently agreed to expand its membership to include Saudi Arabia, Iran, Ethiopia, Egypt, Argentina, and the United Arab Emirates, a move aimed at reshaping the existing world order.
Prominent leaders attending the summit include U.S. President Joe Biden, German Chancellor Olaf Scholz, UK Chancellor Rishi Sunak, French President Emmanuel Macron, Saudi Arabia's Crown Prince Mohammed Bin Salman, and Japan's Prime Minister Fumio Kishida, among others. President Biden, addressing the absence of President Xi, stated, "It would be nice to have him here, but the summit is going well."
As the G20 summit in India concludes, the world watches closely for the impact of the joint declaration and the evolving dynamics among global leaders