India's Agnipath Scheme Puts Strain on Historic Military Relationship with Nepal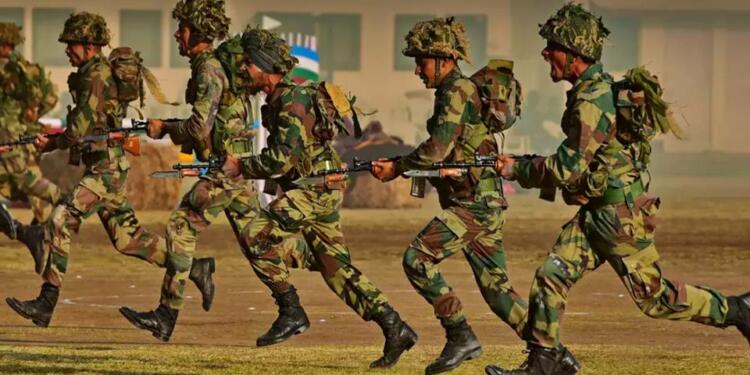 Kathmandu – A longstanding tradition of allowing ethnic Gurkha soldiers from Nepal to join the Indian army under a special agreement has been strained by India's introduction of a controversial new army hiring plan, known as Agnipath. This change has sparked tensions between the neighboring nations.
The Gurkhas, renowned for their bravery and combat skills, have served in various wars over the years for both the Indian and British armies. Their history dates back to 1815 when they were first recruited by the British East India Company following a peace agreement with Nepal. Even after colonial rule ended in 1947, a tripartite agreement between Nepal, India, and Britain permitted the recruitment of Gurkhas into their respective militaries.
However, the arrangement with India came to an abrupt halt last year with the introduction of Agnipath. Under this scheme, soldiers are hired on fixed four-year terms, and only the top-performing 25% will be retained for India's central security forces. The rest will be allowed to leave with a lump sum amounting to nearly $15,000 (£11,915), without receiving pensions or other career benefits. These rules also apply to Gurkha soldiers, who traditionally served for much longer terms in both the Indian and British armies.
Nepali officials express their surprise and disappointment at India's unilateral decision, as they were neither informed nor consulted regarding this significant change in the military recruitment program. "We have a policy that if there is any change made to a tripartite treaty, then it should be implemented through a political consensus," stated Nepalese Foreign Minister NP Saud. Consequently, the recruitment of Gurkhas has been postponed indefinitely, given the opposition from most Nepalese political parties.
Pradeep Kumar Gyawali, a senior leader of the main opposition Communist Party of Nepal (UML), emphasized, "We are not going to accept the new plan. If India is ready to revert back to the older Gurkha recruitment process, then it can be resumed."
Prior to the implementation of the Agnipath scheme, India recruited approximately 1,400 Nepali citizens into its Gurkha regiments each year. Presently, there are approximately 35,000 Nepali Gurkhas serving in the Indian army, including in sensitive regions such as Indian-administered Kashmir and northeastern parts of the country.
India defends the new hiring plan by asserting that it will reduce the army's expenditure on salaries and pensions, which currently consume more than half of its defense budget. Additionally, the short-term contracts will lower the average age of its 1.3 million-strong armed forces.
However, Nepal fears an increased risk from insurgents, as individuals with four years of military training might become targets for insurgent groups or foreign mercenaries. Nepal endured a decade-long armed rebellion by Maoists that ended in 2006, resulting in significant casualties. The country is not in a position to offer employment to all those returning from India.
Some voices in India have also called for exempting Nepali Gurkhas from the short-term contracts. Maj Gen (Retd) Ashok Mehta, who served in the Indian Gurkha regiment, warned that the Agnipath scheme could complicate India's relations with Nepal and accused the Indian government of disregarding diplomatic protocols.
Indian officials have suggested that if Gurkhas from Nepal do not accept the short-term contracts, these positions could be offered to others within India temporarily.
This move could further alienate Nepal, which has already been discontented with India's actions in recent years. In 2019, a territorial dispute arose when India published a map that included areas claimed by Nepal near the border with China. Nepal responded by publishing its own map, exacerbating tensions between the two nations.
In the midst of this uncertainty, young Nepali men, like 19-year-old Aneesh Thapa Magar, are pursuing alternatives. Some aspire to join the British army rather than accept the Agnipath program, which offers no long-term security. Magar explained, "The Agnipath program is of no use to us. After four years, we will return home without knowing what to do next. That's why I am now practicing hard to get selected for the British army."
Despite the strong opposition, not everyone in Nepal is resistant to the new hiring scheme. Some Nepali Indian Gurkha veterans argue that Agnipath has its advantages and suggest engaging in dialogue with India to secure more concessions.
Meanwhile, the first batch of Indian soldiers enrolled in the Agnipath scheme has completed their training and joined the army in early August, adding a new chapter to the historic relationship between India and the Gurkhas.