China and Nepal Strengthen Bilateral Relations with Comprehensive Joint Statement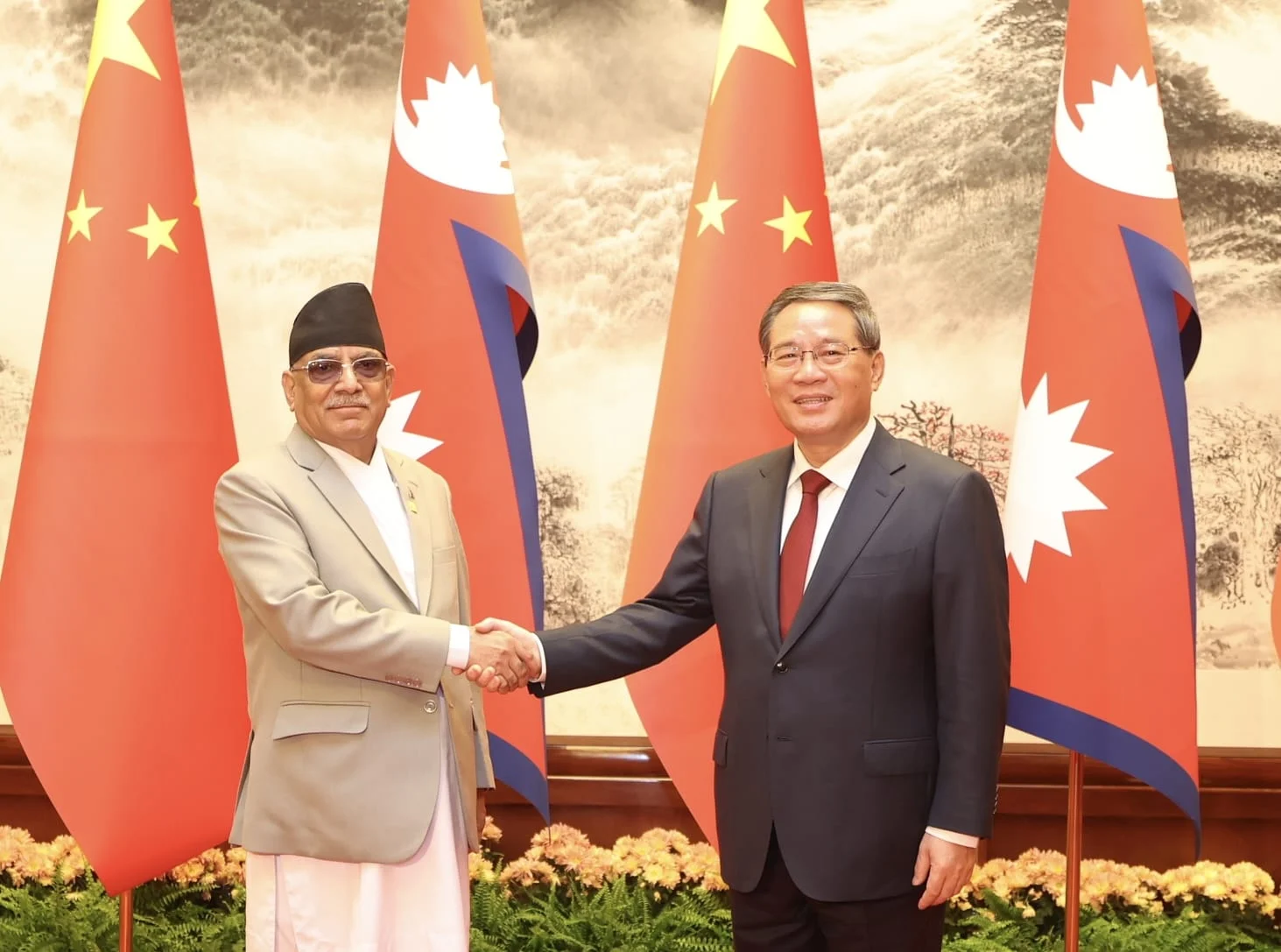 Beijing, September 26 – In a historic diplomatic development, the People's Republic of China and Nepal have released a comprehensive joint statement highlighting the deepening ties between the two nations. This momentous occasion followed extensive talks between the Prime Ministers of both countries during the official visit of Prime Minister Pushpa Kamal Dahal to China.
During the visit, Prime Minister Dahal engaged in high-level meetings with Chinese leaders, including President Xi Jinping, Premier Li Qiang, and Chairman Zhao Leji of the Standing Committee of the National People's Congress. These discussions resulted in extensive consensus on strengthening the longstanding friendship between the two nations and addressing regional and global issues of shared concern.
The joint statement underscores the commitment of both countries to principles of mutual respect, equality, solidarity, and mutual assistance. It highlights their enduring partnership, which has thrived since the establishment of diplomatic ties in 1955, despite international changes and differences in social systems and sizes.
Key highlights of the joint statement include Nepal's reaffirmation of the one-China principle, recognizing the People's Republic of China as the sole legitimate government representing all of China, including Tibet. Nepal also pledged to stand against any separatist activities against China within its borders.
The joint statement places strong emphasis on infrastructure connectivity, trade, tourism, and investment. Both nations are committed to enhancing connectivity in areas such as ports, roads, railways, airways, and grids, with the aim of building the Trans-Himalayan Multi-Dimensional Connectivity Network. This aligns with Nepal's goal of transitioning from a landlocked country to a land-linked one and advancing its development agenda.
Furthermore, the joint statement highlights cooperation in various fields, including energy, agriculture, poverty alleviation, health, education, and disaster management. Both sides expressed satisfaction over their collaboration in these areas and pledged to deepen cooperation for mutual development.
The joint statement also stressed the importance of upholding true multilateralism and promoting democracy in international relations. China and Nepal pledged to work together within the framework of the United Nations and other multilateral mechanisms to uphold the interests of developing countries and promote global peace, security, development, and prosperity.
This joint statement marks a significant milestone in the ever-evolving relationship between China and Nepal, solidifying their commitment to closer cooperation across multiple domains. Both nations look forward to further enhancing their partnership for the benefit of their peoples and the broader international community.