Nepal's Record-Breaking Blitz: 314 Runs in 20 Overs, 50 in 9 Balls! T20I History Rewritten at Asian Games with 8 New Records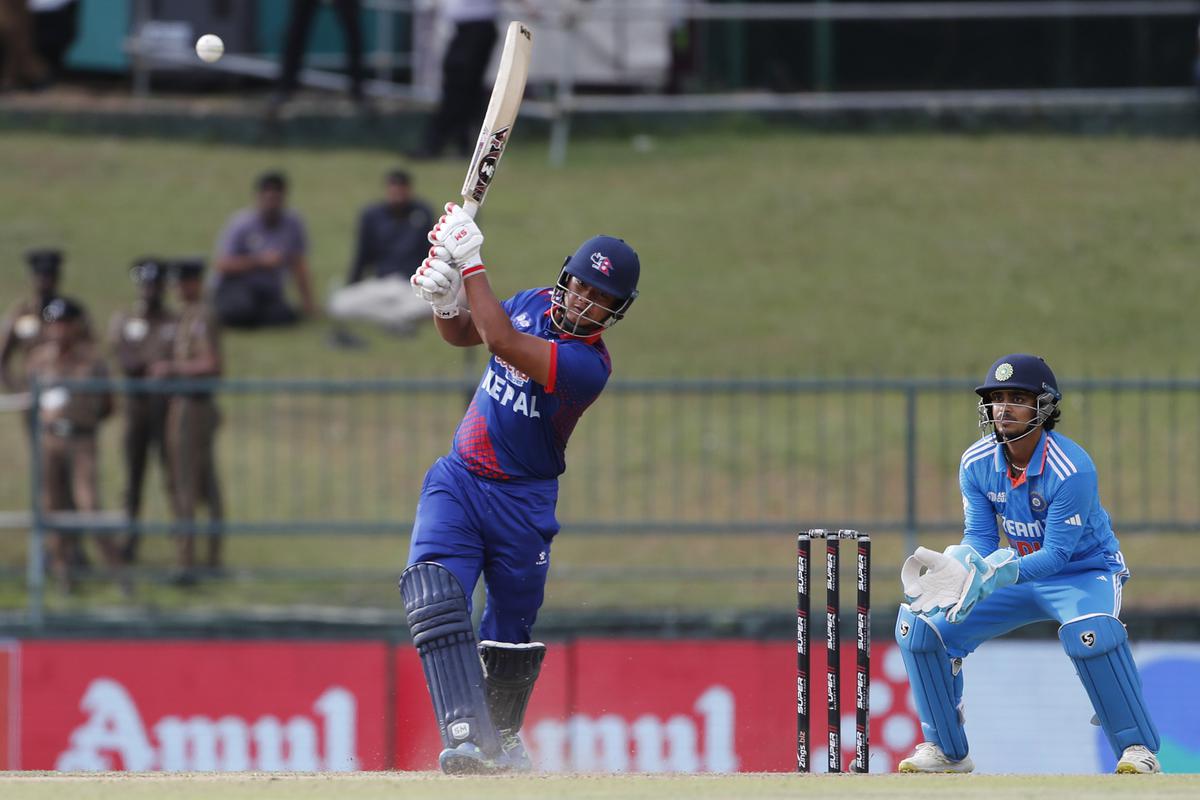 Hangzhou, China — In a stunning display of power and precision, the Nepal men's cricket team etched their names into the annals of cricket history at the ongoing Asian Games cricket tournament in Hangzhou, China. Facing off against Mongolia in a historic showdown, Nepal's cricketers shattered multiple records, leaving fans and pundits awestruck.
In a clash that marked the initiation of men's cricket competition at the continental meet, Nepal put on a spectacle for the ages. The standout achievement came when Nepal amassed an unprecedented 314/3 in their allotted 20 overs, a total that now stands as the highest-ever in the history of T20 International (T20I) cricket, surpassing Afghanistan's previous record of 278/3 against Ireland in 2019.
What made Nepal's performance even more spectacular was their phenomenal hitting ability. The team launched an astonishing 26 sixes during their innings, breaking Afghanistan's previous record of 22 sixes in a single T20I innings, set in 2019.
However, the crowning glory of Nepal's remarkable feat came in the form of two individual records that will be etched in cricketing lore.
Dipendra Singh Airee, Nepal's all-rounder, demonstrated his explosive prowess by reaching his half-century in just nine balls. This achievement obliterated the previous record held by Indian cricket legend Yuvraj Singh, who had taken 12 balls to reach fifty against England in the ICC T20 World Cup 2007. Airee's innings concluded with a blistering 52* off just 10 balls, including eight massive sixes. His phenomenal strike rate of 520 is now the best in a T20I innings, underlining his dominance at the crease.
In a parallel record-breaking performance, Kushal Malla stunned the cricket world by achieving the fastest T20I century ever, reaching the milestone in just 34 balls. Malla's sensational innings saw him accumulate 137 runs off 50 deliveries, featuring eight boundaries and an astonishing 12 sixes. Notably, this achievement surpassed the records held by T20I stalwarts like India's Rohit Sharma and South Africa's David Miller, both of whom had previously scored centuries in 35 balls.
The overwhelming display of Nepal's batting prowess has set an imposing target of 315 runs for Mongolia to chase. As the Asian Games cricket tournament unfolds, fans eagerly await India's men's cricket campaign set to commence on October 3 in the quarterfinals. The tournament's title clash is scheduled for October 7, promising more electrifying cricket action in the days to come.
Nepal's astounding achievements in Hangzhou have not only raised the bar in T20I cricket but have also served as an inspiration for aspiring cricketers across the globe. The team's audacious display of power hitting and record-breaking feats will undoubtedly be remembered as a watershed moment in the sport's history.