Nepali Students Among Casualties as Hamas Invades Israel, Escalating Conflict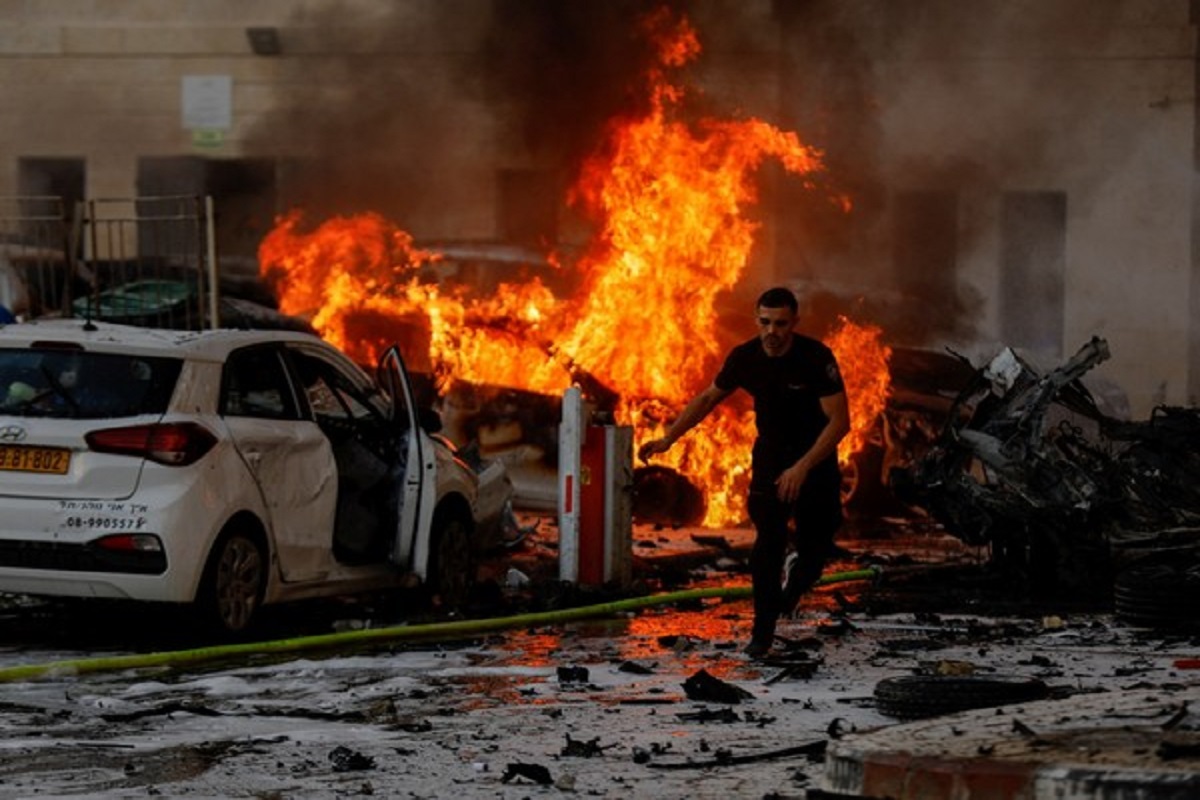 London— In a shocking turn of events, at least 10 Nepali students have tragically lost their lives in the recent Hamas invasion of Israel. This harrowing incident unfolded on Saturday, leaving a trail of devastation in its wake. An official from the Nepal Embassy in Israel confirmed this grim news on Sunday, dispelling earlier reports of some Nepali students being unaccounted for in the aftermath of the Hamas attack in southern Israel.
The Nepal Embassy official revealed, "Around 10 Nepali students have fallen victim to the ongoing turmoil in Israel," as reported by news agency ANI.
The invasion, carried out by Hamas militants, has taken a heavy toll on both Israelis and Palestinians. Since Saturday, more than 600 Israelis have lost their lives in the surprise attack, with approximately 2,000 people sustaining injuries. Heartbreakingly, among the casualties are women and children, with around 100 individuals being held hostage by the Hamas militants.
Israel has declared a state of war in response to the invasion, launching retaliatory strikes on Hamas targets within the Gaza Strip. Israeli Prime Minister Benjamin Netanyahu has vowed "mighty vengeance" in the face of what he has deemed a "black day" for the nation.
On that fateful Saturday morning, Israelis were jolted awake by blaring sirens as Hamas, an Iran-backed Islamist militant group, unleashed a barrage of approximately 5,000 rockets from the Gaza Strip towards Israel. Remarkably, Israel's Iron Dome, a renowned air-defense system, intercepted the majority of these rockets, minimizing the damage inflicted.
However, the rocket onslaught caught Israel off guard, and before they could fully grasp the situation, hundreds of heavily armed Hamas militants descended from various directions. Some arrived in SUVs, motorcycles, and trucks via the Gaza border, while others used aerial means, including paragliding into southern Israel. In a chilling similarity to the 26/11 Mumbai attack, one group even employed a sea route, entering the city by boat.
Responding swiftly, the Israeli military initiated "Operation Iron Swords" to regain control of the invaded areas. Retaliatory air strikes targeted Hamas strongholds in the Gaza Strip.
The Israel Defense Forces (IDF) provided insights into their counteroffensive, detailing several operational activities in Gaza in response to Hamas's brutal terrorist offensive. These operations included airstrikes on concealed launch sites and terrorists in close proximity. Additionally, air raids struck operational situation rooms located within mosques used by Hamas in Gaza.
Thus far, Israel has decimated numerous Hamas targets and reportedly eliminated approximately 400 Palestinian militants in the Gaza Strip. As Israel intensifies its efforts to dismantle Hamas, civilians in Gaza have been urged to evacuate their homes in anticipation of further escalations in this ongoing conflict.