Nepal's Finance Minister Urges British Investment in Renewable Energy Sector During London Meeting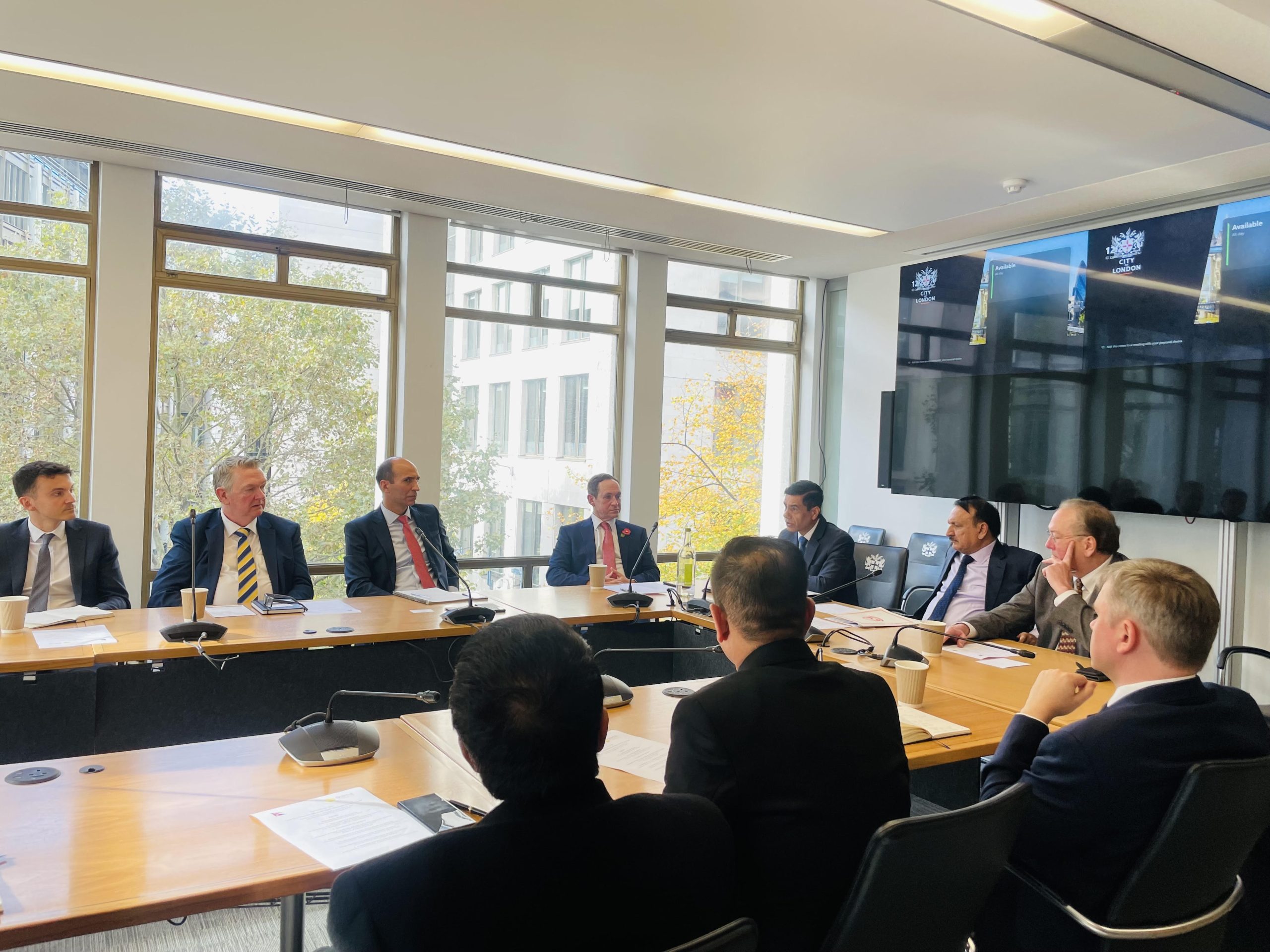 London, United Kingdom – In a significant diplomatic move, Nepal's Finance Minister, Dr. Prakash Sharan Mahat, held a crucial meeting with the British Treasury Lords Minister, Baroness Penn, at the Treasury Office in London on Monday. During this meeting, Finance Minister Mahat emphasized the need for British investment in Nepal's renewable energy sector, underlining the United Kingdom's pivotal role as a major development partner of Nepal.
Dr. Mahat urged for long-term financing in the green energy sector, recognizing the growing significance of renewable energy in Nepal's economic development. In addition to this, he also sought increased British investment to combat the adverse effects of climate change in Nepal.
Baroness Penn assured continued support from the British government for Nepal's economic development, expressing a commitment to promoting 'green finance.' She stated that the British private sector would be encouraged to boost investments in Nepal's green energy sector.
The meeting was attended by Ambassador of Nepal to the UK, Gyan Chandra Acharya, and Deputy Chief of Mission Roshan Khanal, highlighting the bilateral nature of the discussions.
Dr. Prakash Sharan Mahat's visit to London was in connection with a high-level conference on investment in Nepal organized by the Embassy of Nepal. During the conference, he participated in an interaction focused on sustainable finance alternatives for the development of renewable energy in Nepal, organized by the Embassy of Nepal under the Dolma Foundation's auspices.
The Finance Minister underscored Nepal's commitment to ensuring the security of foreign investments and simplifying the repatriation process for profits from such investments. He also revealed that the government had initiated the process of country credit rating to enhance the investment climate in Nepal, further demonstrating Nepal's determination to attract foreign investments and promote sustainable development.
This meeting and the ensuing commitments signal a positive step toward enhancing cooperation between Nepal and the United Kingdom in the crucial fields of renewable energy and climate change mitigation. Nepal is eager to harness international support and investment to advance its sustainable energy goals and reduce the impacts of climate change.